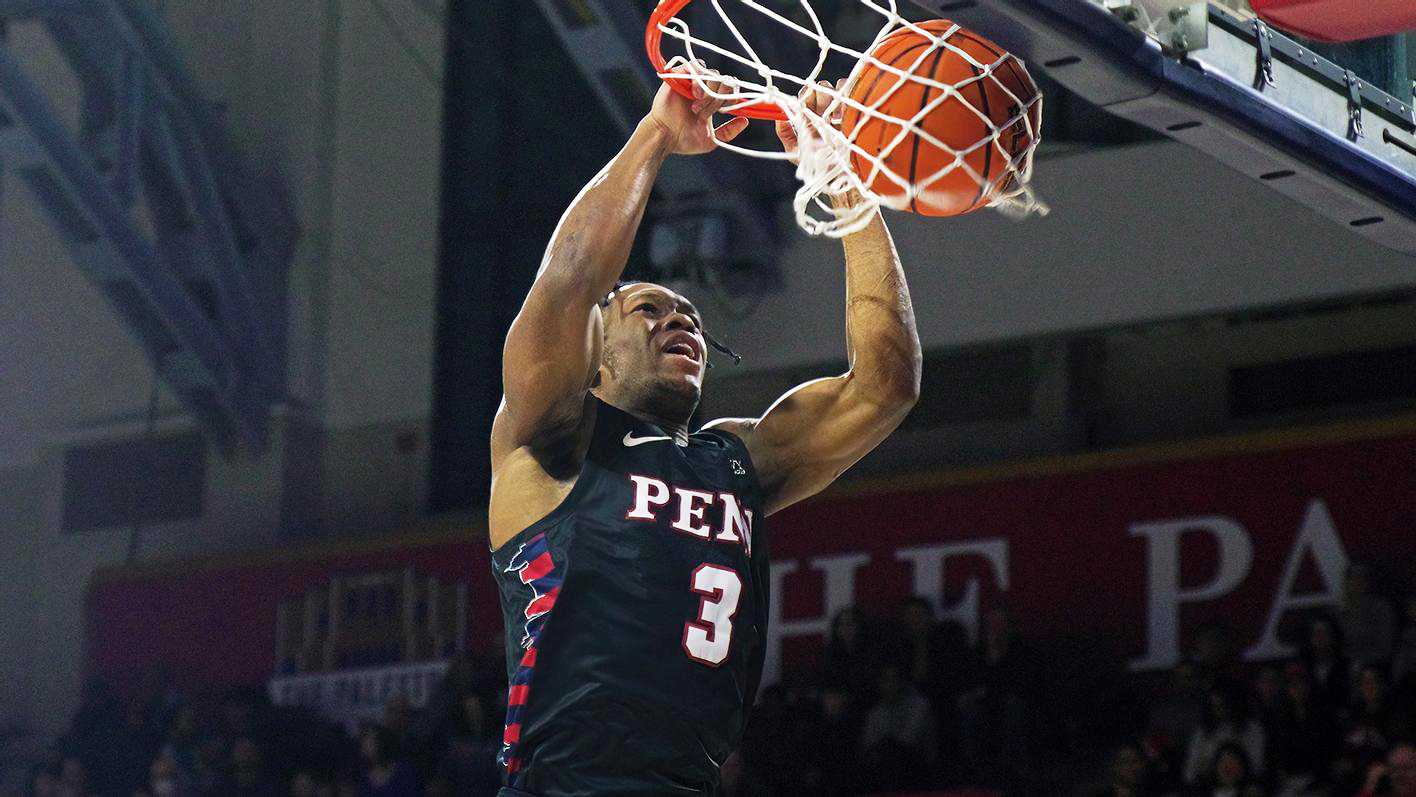 Jordan Dingle, a third-year guard on the men's basketball team has earned his third Big 5 Player of the Week award this season.
The Quakers went 2-0 over the past weekend, picking up wins over Columbia and Cornell, which moved the Red & Blue into fifth place in the Ivy League with five games to play, one spot out of qualifying for the conference tournament.
In Penn's 74-65 victory over Columbia on Friday at the Palestra, Dingle had 25 points, five rebounds, and one assist in 35 minutes. He shot 7-17 from the field, 2-7 from the three-point line, and 9-12 from the foul line.
Against Cornell on Saturday at the Palestra, Dingle had 27 points, seven rebounds, and two assists in the Quakers' 92-86 victory. Playing 35 minutes, he shot 9-17 from the field, 5-9 from three-point range, and 4-4 from the free throw line.
From Valley Stream, New York, Dingle has scored 20 or more points in five straight games and in 18 of his last 19 appearances. He has 18 20-point games this season, tied for third-most in school history with Ron Haigler and trailing only Ernie Beck's 25 in 1952-53 and Stan Pawlak's 19 in 1965-66. Dingle's 39 career 20-point games are fourth all-time in school history behind Beck (54), Keven McDonald (43), and Pawlak (42).
Dingle currently ranks 16th on Penn's all-time scoring list with 1,380 points.
Nationally, he ranks second in the country in points per game, averaging 24.0 points per outing.
The Quakers (13-11, 5-4 Ivy League) are on a four-game winning streak headed into this weekend's matchup against Harvard (12-11, 3-6 Ivy League) in Massachusetts.