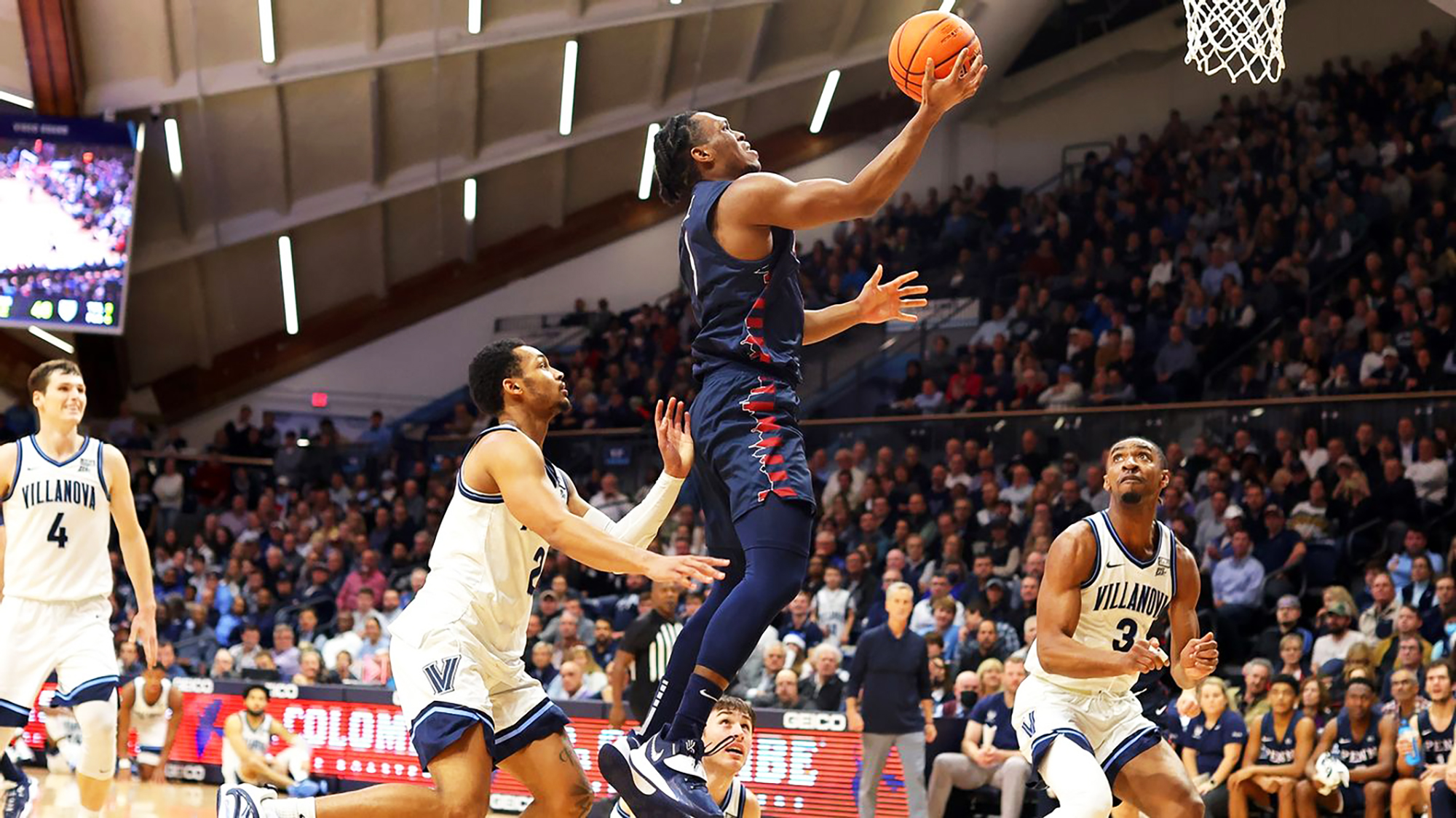 Only twice in the 38-year history of the Ivy League Player of the Week Award has a player on the men's basketball team received the honor three weeks in a row. The first was superstar guard Zack Rosen 11 years ago; the second is third-year guard Jordan Dingle, who completed the three-peat this week.
Dingle averaged 27.5 points, 6.5 rebounds, 5.0 assists, and 2.5 steals in Big 5 matchups against Villanova and Temple. He had 25 points, nine rebounds, four assists, and two steals in the Quakers' 70-59 loss to the Wildcats at Villanova on Dec. 7. He played all 40 minutes and shot 8-15 from the field, 2-6 from the three-point line, and 7-8 from the foul line. Twenty-three of his 25 points came in the second half. 
On Dec. 10 versus Temple at the Palestra, Dingle dropped 30 points in the Red & Blue's 77-57 victory, including 21 points in the second half, when the Quakers pulled away. In 38 minutes, he shot 10-22 from the field, 1-7 from behind the arc, and 9-10 from the foul line. He also added four rebounds, six assists, and three steals.
From Valley Stream, New York, Dingle currently leads the Ivy League in scoring, averaging 24.1 points per game, and minutes, averaging 34.3 per outing. His .880 free throw percentage is second in the conference, and he ranks sixth in assists (2.8 per game) and steals (1.4 per game). Nationally, he ranks third in the country in scoring.
Eight times in his Penn career, Dingle has scored 30-points, tied for second-most in school history with Keven McDonald. He has scored at least 20 points in each of his last 10 games, the longest streak by a Quaker since Ernie Beck's 16-game stretch 70 years ago.