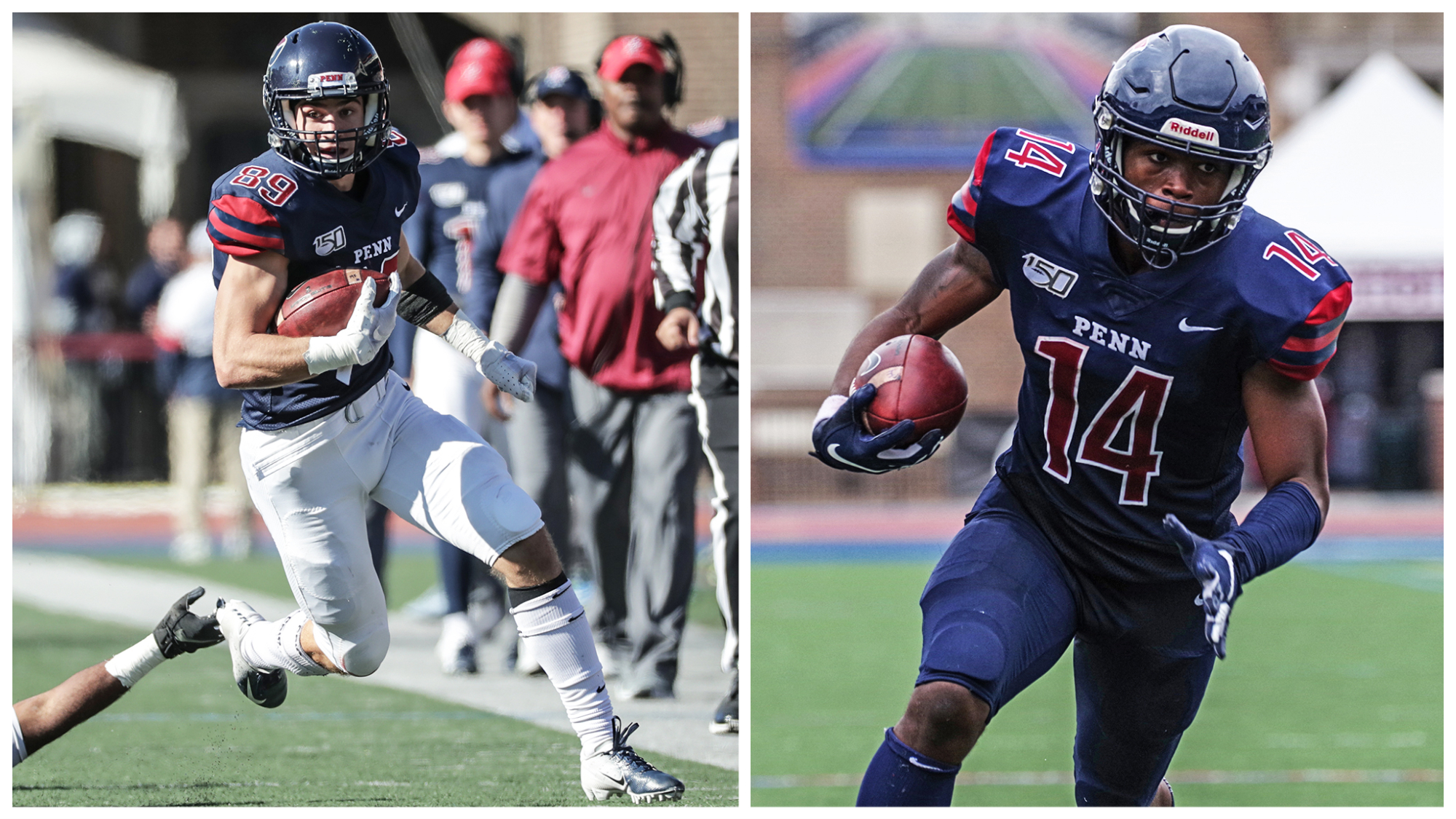 They say that the years you spend in college are the ones in which you grow the most, in almost every way, as you move from high school into adulthood. As part of that process, you can form relationships that will last long past graduation.
Ryan Cragun and Rory Starkey Jr., who's better known as RJ, have developed that kind of bond.
It didn't happen right away. As with many things in our respective journeys, it took time. They arrived at Penn at the same time, in 2018. They came from difference environments—Cragun from an hour south of Los Angeles, Starkey out of Atlanta. Cragun is white, Starkey is Black. At some point, none of that mattered. They were two young wide receivers—Cragun on the outside, Starkey in the slot—just trying to find their place, both on the field and in the Wharton School, where each wanted to learn the necessary business skills to prepare them for their next step in the world. Two guys with pretty much the same aspirations for their time in West Philly.
And they've proceeded as best they can, pretty much together.
"It took awhile to become closer (with each other)," says Starkey. "But we were both in the same boat. We were on the scout team (as freshmen). A lot of people were telling us that we probably should have been moving up. We were building off each other. We fed off each other, even though we kind of played different positions. As we finally did get to do more, that's when we really became better friends. We found out we have similar interests, even though he's from (California) and I'm from the South.
"We're both kind of laid back. There was never any conflicts. My sense was there was never any kind of competition going on between us. We were just two college students coming to another part of the country and trying to fit in on the field and off it."
Read more at Penn Athletics.