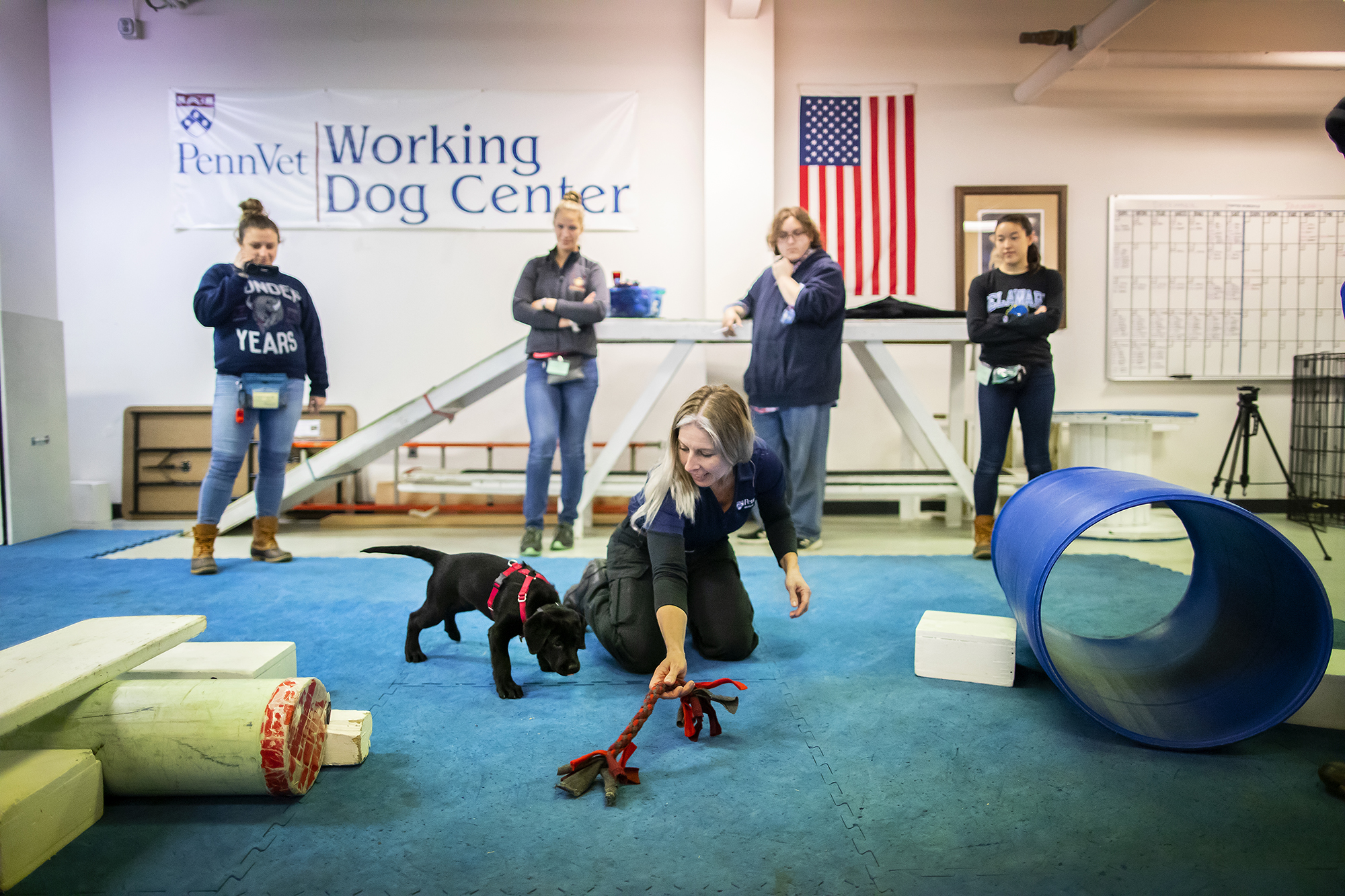 More sure-footed and confident by the day, the U litter puppies of the Working Dog Center are not yet 3 months old, yet are already a month into their training to use their agile bodies and sensitive noses to serve society.
These eight pups, all black Labrador retrievers, also fit into a special category: They are WDC legacies, the first to be born to two "graduates" of the Center, mom Pinto and dad Boomer.
Since their arrival at the WDC, they've been gradually introduced to tasks that will guide them on to careers in search and rescue, disease detection, police work, and more. With help from several interns, lead puppy trainer Danielle Berger makes sure the labs, each named for victims of September 11, receive a balanced mix of training, socialization, and rest.
Earlier this month, Penn Today caught up with JUel, Ugo, Uli, Uman, Umar, Upton, Urban, and Uzza on a busy day of training, which, to an untrained eye, looks an awful lot like play—probably because, to the puppies, work and play are one and the same.