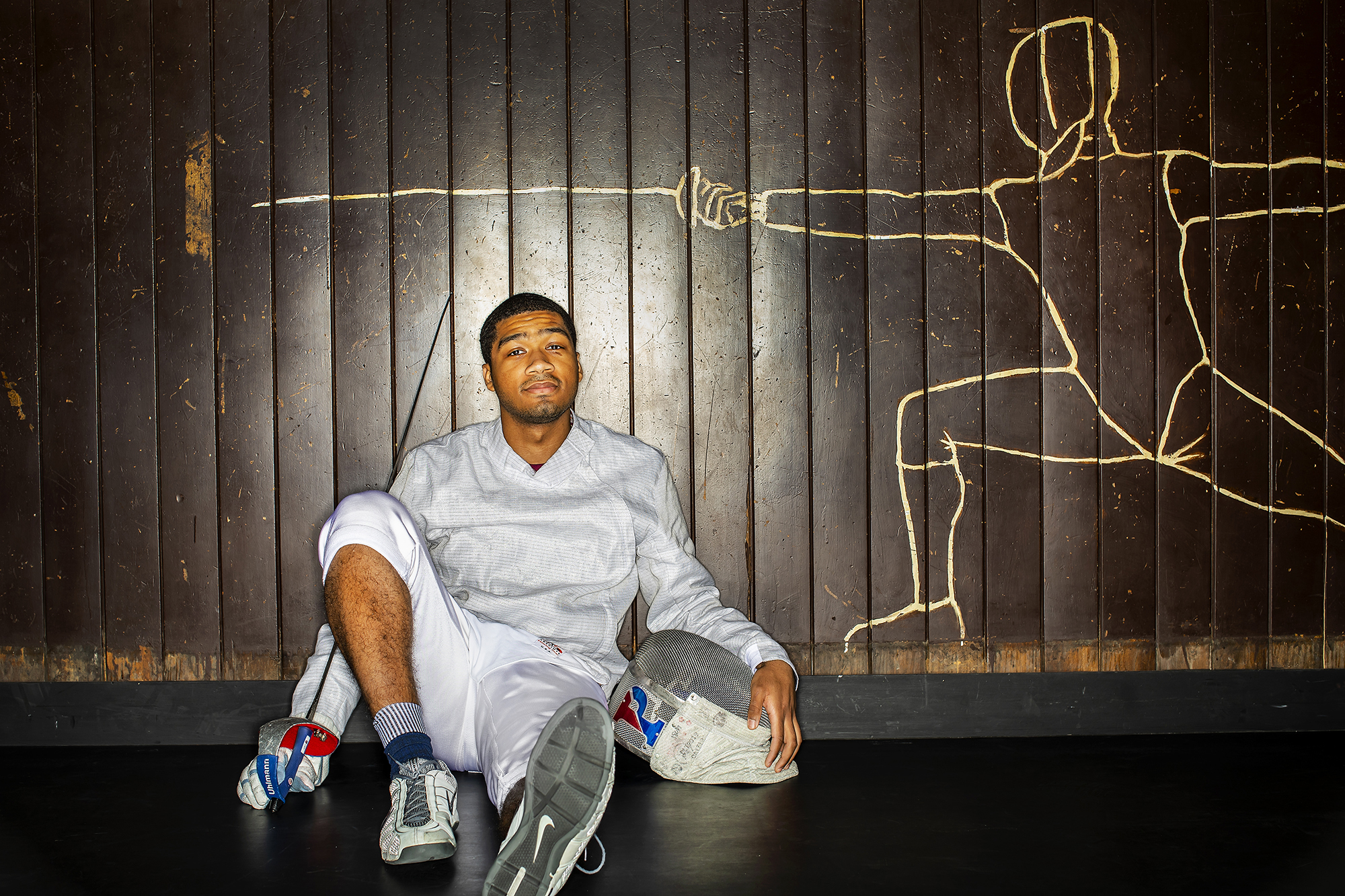 On the fencing strip, Julian Merchant is at peace.
"It's a really nice thing for me to kind of waste time with and just have fun," says the senior architecture major, "and let loose [at practice] after school is done and after all the other stuff is over."
A native of New Rochelle, New York, Merchant has been a fencer since he was 9 years old. He says he gave the sport a go on the encouragement of his karate sensei. After trying it out, he fell in love.
Merchant recently concluded his fencing career at Penn with a 153-103 record. He was a member of three Ivy League champion men's fencing teams and was a two-time All-Ivy honoree.
He was awarded Second-Team All-Ivy recognition as a freshman after finishing the season with a 49-33 record and helping the Quakers reached their first-ever No. 1 national ranking. 
As a junior, he finished 35-22 and was bestowed First-Team All-Ivy recognition. During his senior season, he compiled a 31-22 record and earned his 150th win.
Penn Today met up with Merchant at the Tse Cheng Sports Center to chat about competing as a saber on the fencing team, the training the sport requires, his interest in architecture, and how fencing has taken him all around the world.