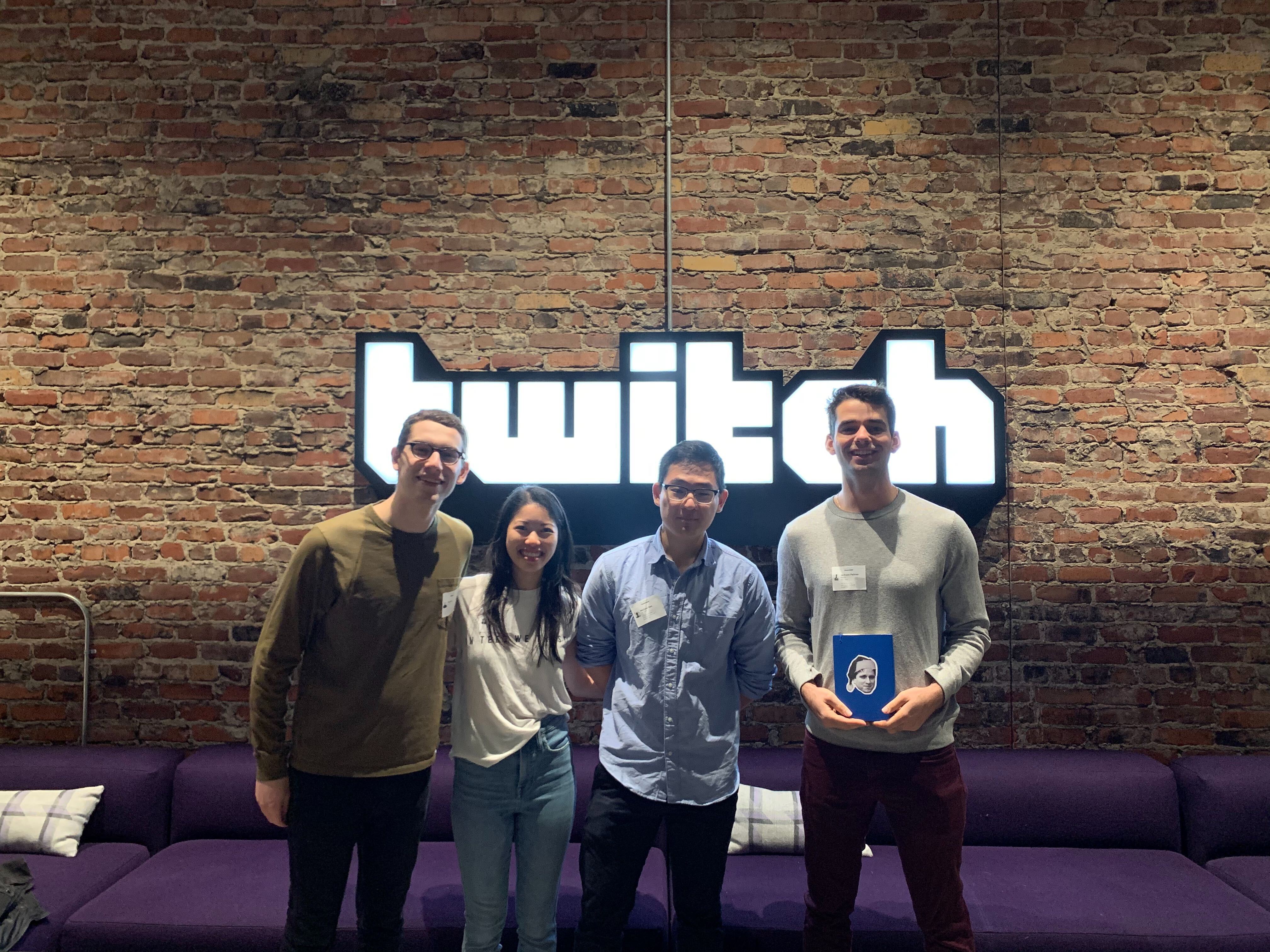 As courts, rinks, and stadiums have emptied in the past few months, matchups in the gaming world have continued practically without a hiccup—and even picked up some eyeballs in the process. 
Case in point: The Amazon-owned video game streaming service Twitch, which broadcasts both professional and casual gaming, increased its concurrent viewership by approximately a third from March to April; Twitch job listings then spiked in May; and John Legend took his singing to a NBA 2K virtual tournament to raise funds for the World Health Organization and promote his new song "Actions" for 139,000 live viewers. Esports has ballooned to become a $1 billion industry that is not only viable but growing its footprint. And not just despite the COVID-19 pandemic, but with some assistance from it. 
"Traditional" sports leagues have taken notice.
"What we've seen in the past few months is the emergence of trying to attract mainstream sports fans with MLB: The Show, NBA 2K—video games that are being played by athletes—to a broad and different fanbase," says Michelle Young, director of the Sports Analytics and Sports Business Initiative at the Wharton School. "This is not something that happened because of the coronavirus; these competitions have been around for a few years. But to fill the void of television or compete in the YouTube or Twitch space, the leagues are getting more creative to stay relevant."
NASCAR was especially notable among this cohort, hosting a race in early April with virtual rigs and famous drivers to a sizable 903,000-viewer audience and with no shortage of sponsors. 
NBA 2K, in particular, recently struck a deal with ESPN2 to broadcast games. Diving deeper into the sports world, Activision-Blizzard, a major video game publisher, partnered with Sportradar—which already works with the NFL, NBA, MLB, and NHL—to head a betting integrity program for Call of Duty and Overwatch leagues—the latter of which brought thousands of fans to Philadelphia in September for the Overwatch League Grand Finals at the Wells Fargo Center.
Those team-on-team leagues might have begun as a way for publishers to promote sales of games, but have quickly turned into something altogether more lucrative in the past five years. 
"The leagues aren't just a marketing expense for [developers] anymore—many view them as potentially viable standalone business segments," explains Ian Klein.
Klein is an MBA student at Wharton who, in the year prior to attending Penn, spent several months as a pre-MBA intern for Twitch and is actively engaged with the video game industry and esports. Shortly before the pandemic forced social distancing, he, alongside co-president Christina Jiang, launched the Wharton Esports and Gaming Club—a meeting of minds for students at Wharton who are interested in pursuing esports as a career or simply have a general interest. The group began informally meeting at the beginning of the 2019-20 academic year, inviting guest speakers monthly, before eventually formalizing as a Wharton club in the spring. (Outside of Wharton, students also maintain the University of Pennsylvania Esports Association for competitive and casual gaming on campus.) 
In the winter, Klein traveled with a group of seven students to the West Coast to tour major video game publishers like Activision-Blizzard and Riot Games in Los Angeles; Electronic Arts in Redwood City, California; and streaming platform Twitch in San Francisco. Both he and Jiang described the trips as insightful opportunities to see the industry's culture and meet with alumni who now work in roles of corporate strategy, product management, and beyond.
He adds that several Wharton students will fulfill internships with Activision-Blizzard and Electronic Arts this summer, with approximately a dozen graduates likely to be recruited by major gaming publishers like these upon graduation.
"First and foremost, I think we want to be able to, as a club, facilitate those opportunities for students at Wharton," Klein says. "Beyond that, it's to provide a home for gamers at Wharton. As Millennials, many of my classmates and I grew up playing games. This is a great way for us to keep in touch with one another during lockdowns."
During the pandemic, they've intentionally arranged a Slack and Discord channel for the group: Slack for professional conversations and networking, and Discord for arranging gaming meetups. The Discord channel currently is home to 80 Wharton students. 
Jiang, a first-year Wharton MBA student from Texas, who previously worked in finance, came to Penn knowing she wanted to be involved in the gaming industry. 
"It was the only industry I wanted to enter," she says, emphasizing that it's not a standard path for an MBA student, but deeply appreciates the passion among MBAs who work in the field. 
She's spending her summer as an intern for Activision-Blizzard, specifically working on Call of Duty—a popular esports franchise that has sold more than 250 million copies worldwide since the first title launched in 2003. Through networking experiences, she says she's realized since enrolling in the Wharton program that there are more MBAs in the gaming industry than she realized. 
"But that's because there's no formal organization to bring people into that circle," she says. "That's what Ian and I are hoping to do: to talk to people who never thought this could be a post-MBA path, or they wanted to do it but didn't know how to get there.
"Or even people who think, 'Whoa, what's gaming?' Most popular games are social, and I think gaming has been a positive way to connect with others, particular during COVID-19."
She also notes that gaming companies are still hiring, even during the pandemic. 
Ultimately, Young says, esports and gaming are "continuing to grow at the school on a grassroots level," also noting that there was a September esports convening at the school inviting professionals from all over the industry. And Philadelphia, as home to the Philadelphia Fusion Overwatch team, Comcast, and an active tech community, is a hotbed for the industry—especially with one of the first built-from-the-ground-up, esports-dedicated arenas being constructed in South Philadelphia, in the same sports complex that regularly hosts football, basketball, hockey, and baseball games. 
"The space has grown so much in the last decade that the sky is the limit," Young says. "There's been a lot of people who are entrepreneurial in this space. That might come to a bit of a slowdown given what's happening with the economy right now, but the age of gamers is that coveted young adult audience, mostly males with certainly dedicated female fans as well. As traditional sports fans age, it's not unheard of to say esports may overtake that.
"That may take a really long time to happen, but I have no hesitance saying esports could be just as popular as traditional sports leagues."