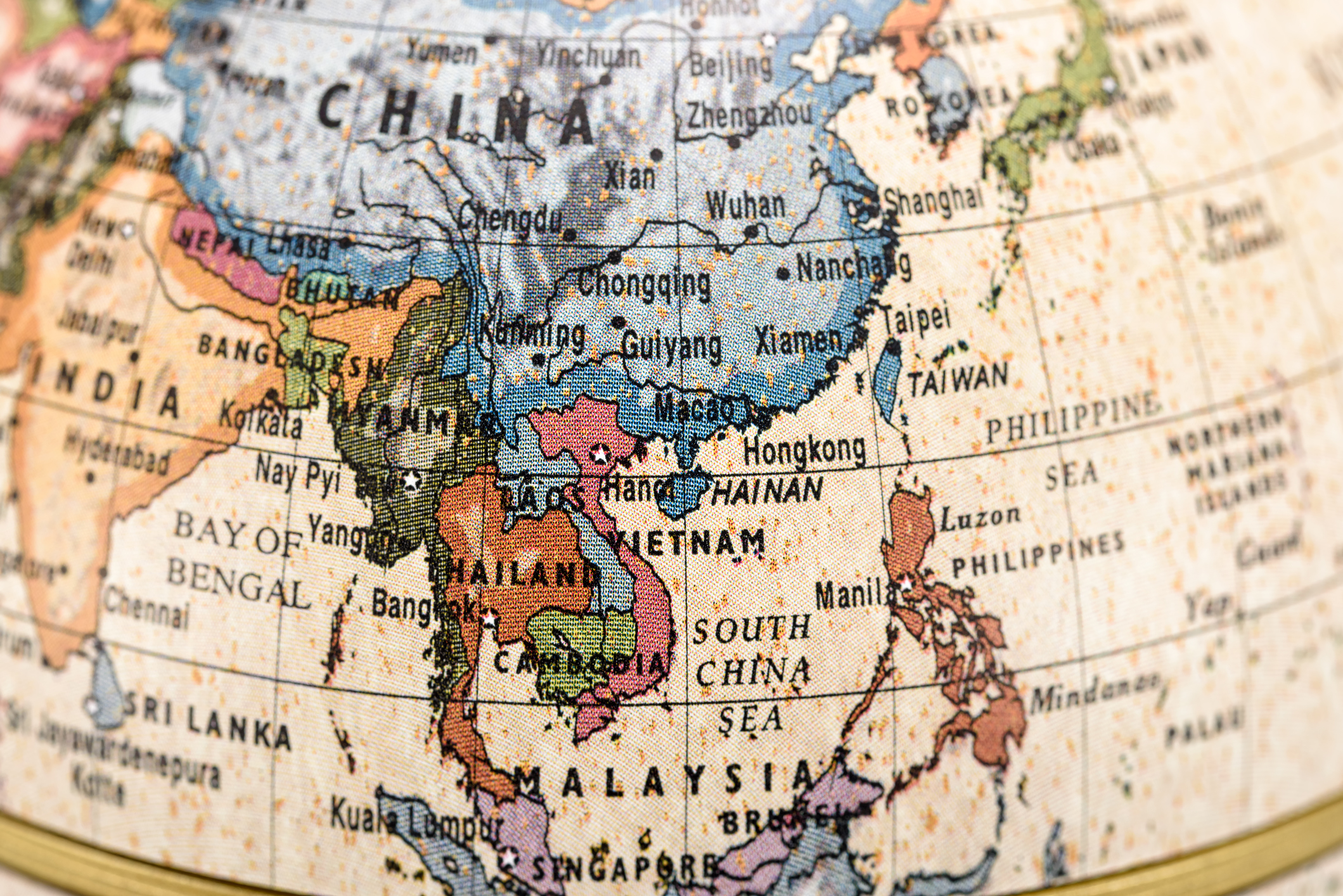 The Center for East Asian Studies (CEAS) kicked off a new tradition of topical dialogues to launch the academic year on Sept. 17, hosting a discussion on race in East Asian Studies. The goal among participating faculty was to assess what gaps and biases might exist in research and teaching.
"The mandate was not to come up with a new paradigm on race," says Fred Dickinson, a professor of Japanese history and director of CEAS, at the onset of the conversation. "This is meant to be an informal discussion, and the analysts were simply asked to reflect on their personal experience with race in their discipline and in their teaching as specialists of East Asia in American academe." 
The "Dialogue on RACE: Toward an Anti-Racist Examination of East Asia" was a 90-minute virtual discussion organized in three panels: an examination of race in East Asian languages and culture, race in the history of East Asia, and race in the social science study of East Asia. Here, Penn Today provides a recap.
On anti-racism in language teaching
The first panel to speak included Mien-hwa Chiang, director of the Chinese Language Program and senior lecturer in foreign languages; Tomoko Takami, director of the Modern Japanese Language Program and senior lecturer in foreign languages; and Haewon Cho, director of the Korean Language Program and lecturer in foreign languages. 
Chiang spoke about distinguishing between race and ethnicity in the classroom, and teaching students about how to identify themselves in a new language and, thus, bringing their identity to new cultures. She considers this a path toward cultivating Penn students into global citizens, and argued for language as a "bridge" for cross-cultural understanding—complemented well by study abroad programs, which she sees as key to making more inclusive societies. 
Takami, meanwhile, explored Japan's tendency to be portrayed as a racially homogeneous country, and called out the simplification of this in the language classroom.
 
"Culture is considered an essential part of the language class, and a lot of teachers try to introduce it in class," she says. "But I think they tend to simplify and romanticize Japanese culture. Teachers want students to enjoy learning Japanese language and culture, and so they choose something fun and inoffensive."
She says she has recently begun introducing race topics in class and referencing controversies in pop culture, like the 2015 controversy over the Miss Universe Japan contestant who was criticized for not being "Japanese" enough to represent Japan because of her mixed background as Japanese and African-American. Takami describes these discussions as meaningful and sees more happening in the future. 
Finally, Cho talked about how racism and multiculturalism have recently become important issues of discussion in Korean language instruction and pedagogy as the Korean language has become a global presence, K-pop continues to increase in popularity, and South Korea sees greater immigration. Ultimately, she called for continuing to diversify the population of students who take language courses, and referenced students from all over the world who had their own unique reasons for choosing to study Korean. Despite the Korean language's broadening reach, Cho noted that bias and prejudice are still frequently observed in several prominent instructional materials and resources, which require careful scrutiny when designing and executing curricula.
On anti-racism in East Asian history
The second panel to speak included Eiichiro Azuma, an associate professor of history and Asian American studies, and Jolyon Thomas, an assistant professor of religious studies.   
Azuma took a step back to see a fuller picture of East Asian studies, addressing the inherent biases in the field of study based on its beginnings, and tying this theme to the recent Black Lives Matter demands for institutional change.
He gave a brief talk about the history of Japanese studies, explaining that these studies did not exist before the Cold War and are rooted in American propaganda that approached Japanese understanding from a "know your enemy" perspective. He went on to say that Japanese American linguists, plucked from internment camps, instructed and informed many founders of Japanese studies in postwar U.S. academe, who would ultimately take credit for the work of these linguists. 
Azuma's larger point, then, is that knowledge production can have its own biases and baggage, and those can carry through generations.
"The institution still has problems, or the legacy of past history is still there, and this forum is a great place to think about or reflect on the institution and the problems we might have in this institution we inhabit," he says. "For us to be self-reflective on what we are doing and our responsibility as scholars of Asia."
Thomas hit on similar themes, but specifically called into question the use of "Civilization" in department titles, referencing the word's historical roots in creating racial hierarchies. He cited a Christian missionary map from the 18th century that highlighted parts of the world in black or white, with shades of black found on parts of Asia and Africa and, further, labeled by degree of how "civilized" they were. This language, he says, carried into discourse during the Allied Occupation of Japan.
"One of the things consistent about what was going on at this point, when the U.S. and Japan were at war, consistent with the time in the past, was this notion of people belong to specific places, and that these specific people have specific languages and specific religions, and those are all called 'civilizations,'" he says. "[There was a sentiment of,] 'We need to make sure the right people are in the right places, and eventually we need to erase everything about those other places and replace them with white civilization, understood in this moment as white protestant Christian civilization.'"
He called this a time to "reckon with our own intellectual heritage" and further discuss the term "civilization" as one that may indicate racialized hierarchies. 
On East Asian studies and social science
The final panel addressed race in the social sciences. Speaking to this: Guobin Yang, the Grace Lee Boggs Professor of Sociology and Communication; Emily Hannum, a professor of sociology and education; and Ayako Kano, a professor of Japanese gender studies. 
Yang spoke from the personal experience of feeling limited as a scholar of China early in his career, perpetually in a minority among colleagues who spoke of universal theory. He encouraged cross-cultural analysis and a new dialogue around how Chinese people are discussed. 
"In the mainstream media, China is often the racialized 'other'. The representation of China in mainstream discourse shapes the knowledge and reading habits of our students," he says. "One challenge in our education is how to present more diverse Chinese experiences, especially experiences of ordinary people."
Hannum spoke of the importance of demographic shifts in East Asia in shaping dialogues. She cited the need for sociology to do better with the Chinese study of migrants and minorities, while further suggesting the University invite more speakers and partners to work together toward "creating the next generation of scholars" in a way that is inclusive. 
Finally, Kano opened her remarks by stating plainly that "studying Asia is not by itself anti-racist," and that the field can leave all sorts of racist assumptions in-tact. As a scholar of gender in Japan, she also noted how emphasizing the "backward" way in which Asian countries still treat women and sexual minorities can contribute to a sense of white superiority.
She described studying Asian gender and sexuality in East Asia as "like running an obstacle course while juggling," recognizing how racism affects us all in different and tangled ways.
Ultimately, the evening served as a jump-off point for further discussion about how to make classrooms in East Asian studies more welcoming, cross-pollinating with other departments, and inclusive.  
"It was a sobering discussion, hinting to seemingly insurmountable institutional biases in the academy," noted Dickinson.  "But we were all inspired by our eight colleagues' passionate engagement with issues of equity and look forward to a follow-up discussion in January."