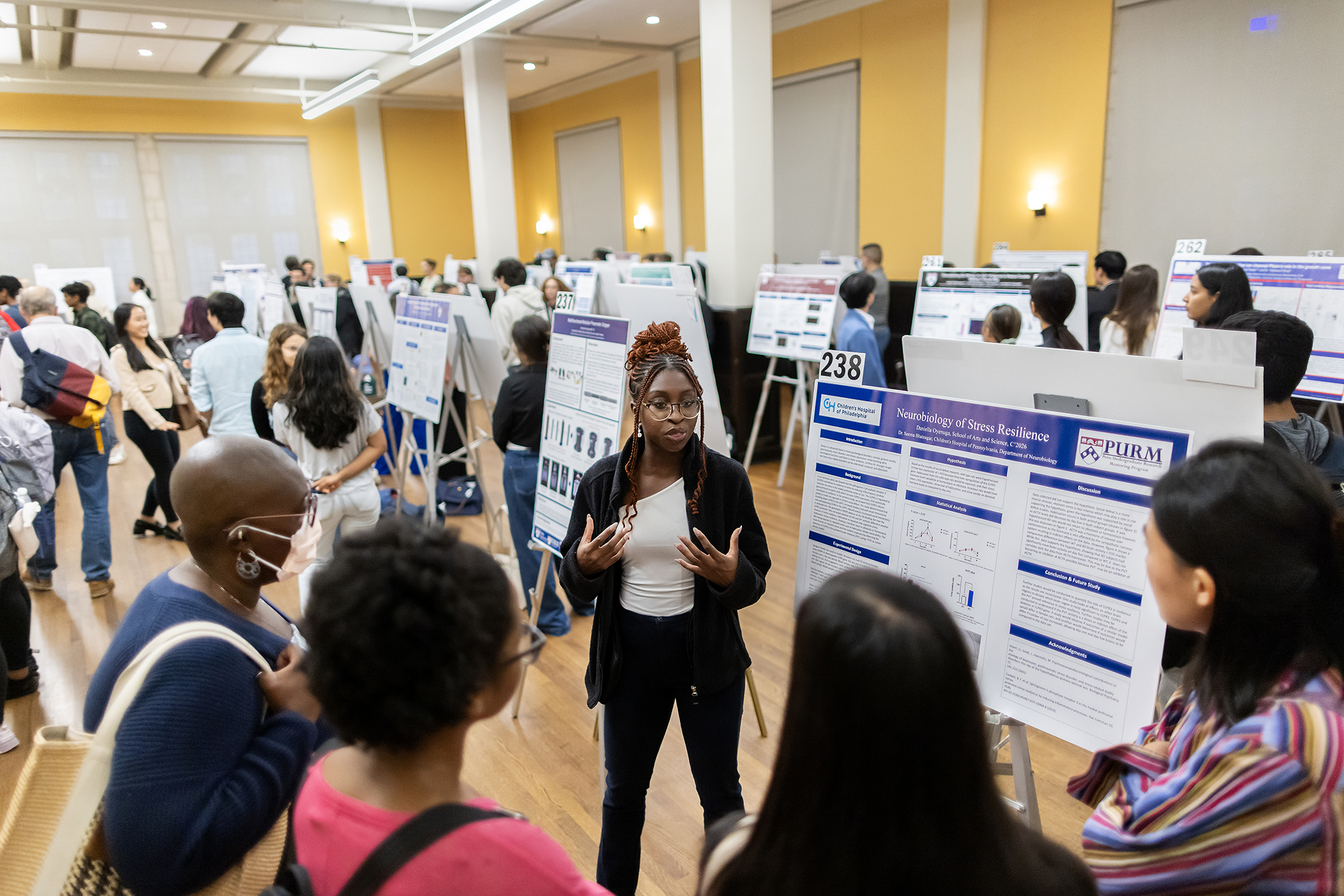 Setting new participation records, 436 undergraduates presented their research during the Fall Research Expo, this year expanding to three floors of historic Houston Hall.
Sponsored by the Center for Undergraduate Research and Fellowships (CURF), the Expo featured 381 posters highlighting student research projects involving faculty from all 12 of Penn's Schools. The event, which started in 2007 with 18 posters, is open to all Penn undergraduates who want to share their research with their peers and the Penn community.
Houston Hall was filled with animated conversations during the Sept. 18 event, as student researchers stood by their posters and answered questions posed by some of the 1,000 attendees.
"These students have been given the opportunity to work with world-class faculty to address some of the biggest, most important crises and challenges we're facing in the world today, and to make real headway in solving those problems," says Ann Vernon-Grey, CURF's senior associate director for undergraduate research. "When you step into the room you can feel the excitement and, frankly, hope for being able to effect change. It's exhilarating and inspirational."
In addition to the in-person event, an online archive of each research project, including the students' posters and summaries, is available on the CURF website Penn Presents.