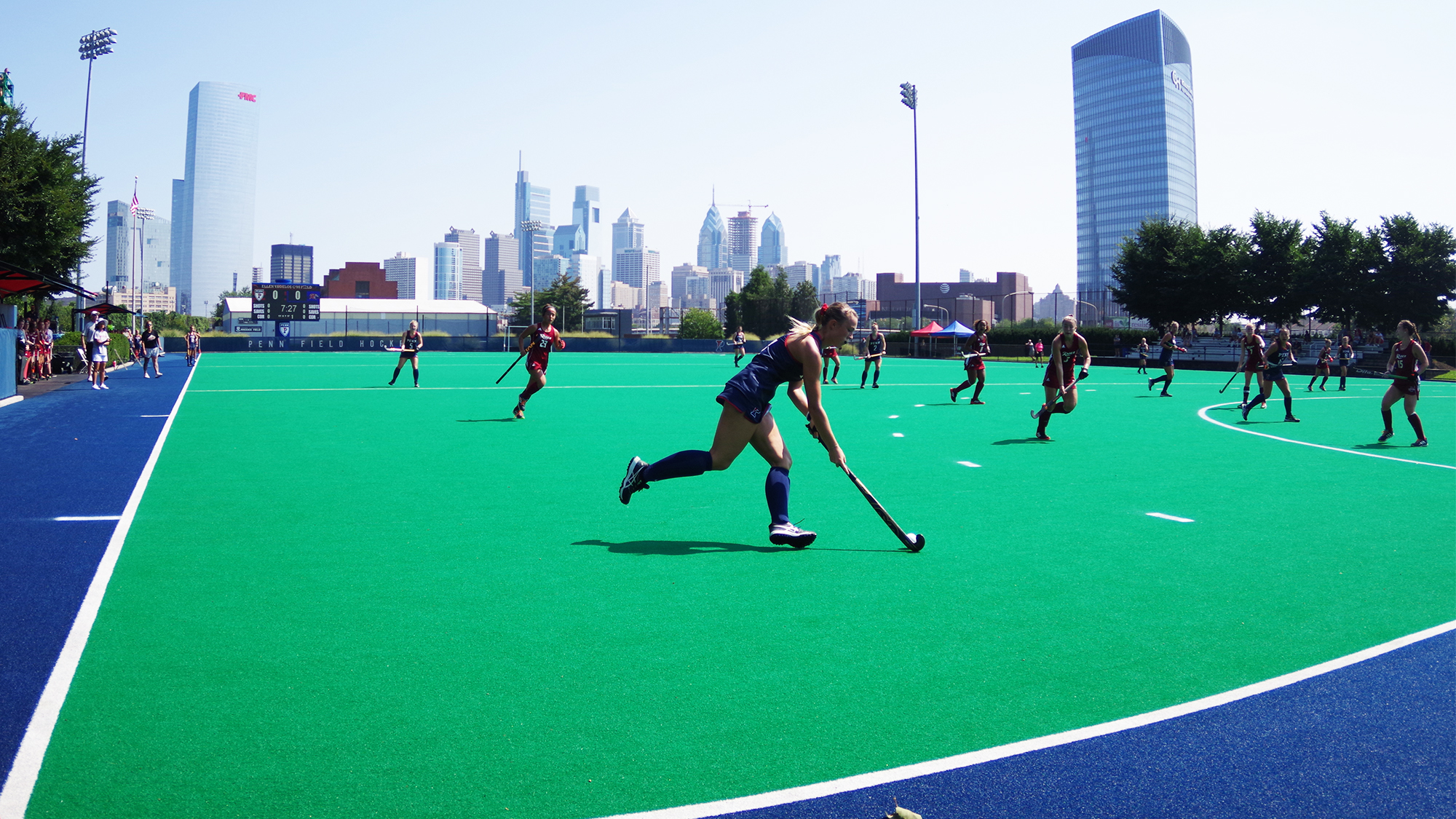 The field hockey team concluded its 2021 season on Saturday with a 2-1 defeat of Dartmouth on Senior Day at Ellen Vagleos Field. The victory, the Quakers' third straight win and sixth straight triumph over Dartmouth, gave the Red & Blue an above .500, 9-7 mark overall and a 5-2 record in Ivy League play. All of their losses came against teams ranked in the Top 20 in the country.
Seniors played a role in both of Penn's goals. Senior forward Maddy Fagan assisted on junior midfielder Meghan Ward's goal in the first quarter, which gave the Quakers a 1-0 lead.
After Dartmouth tied the game up at 1-1 in the third quarter, senior midfielder Lily Clarkson and senior defender/midfielder Ashley Wetzel assisted on senior center back Gracyn Banks' game-winning goal one-minute later.
Nine seniors were honored prior to the game: Fagan, Clarkson, Wetzel, Banks, Sarah Lavers, Julia Russo, Madison Woods, Madison Jiranek, and Catherine McInerney. (Banks is most likely returning next season.)
Ward finished the season as the team leader in goals (six), points (15), and game-winning goals (four). She also tied for first on team with three assists and was second on the team with 11 shots on goal.
Banks ranked first on the team in shots on goal (15) and second in goals (4) and points (10). Her five defensive saves tied for tops in the Ivy League.