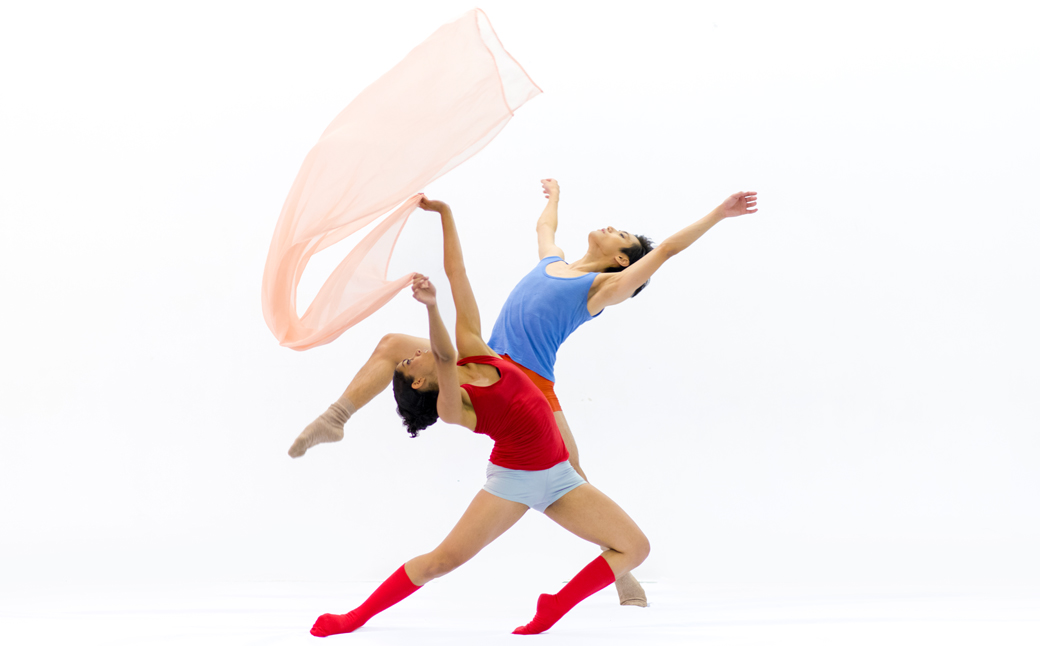 With April's arrival comes a sweeping of showers, but also a slew of festivities well worth bathing in excitement over. 
Kicking off programming for the month, around campus and the surrounding community, is the opening reception for the new Lightbox Film Center exhibit "Celebrating Queer Narratives," commemorating the 50th anniversary of the Stonewall Riots. April's star attraction—literally—is the arrival of "Sorry to Bother You" film director Boots Riley on April 3, hosted by Penn Social Justice/Global South. As April gets into full swing: The Kun-Yang Lin dance troupe makes its Annenberg Center for the Performing Arts premiere mid-month with a two-night showing; the Stuart Weitzman School of Design warmly welcomes Philadelphia Inquirer architecture critic Inga Saffron for an insightful evening of discussion about historic preservation; and the annual West Craft Fest draws the larger West Philadelphia community for crafts, food trucks, and spectacular demonstrations of local performing arts. 
Here, learn more about these April events around Penn and University City. (Also, don't forget the 125th Penn Relays on April 25.)
Celebrating Queer Narratives (Tuesday, April 2, 6 p.m.)
For the 50th anniversary of the Stonewall Riots in New York City, the Lightbox Film Center, in collaboration with the Da Vinci Art Alliance, hosts this collection of photographs, paintings, and mixed media artworks that speak to the times we live in and the ongoing influence of protest and resistance. Especially as it relates to creating change.
"We are excited for this exhibition to take place in University City because this dynamic part of the city is culturally and socially diverse, and is the beating academic heart of Philadelphia," says Jarrod Markman, executive director of Da Vinci Art Alliance. "We hope to share this exhibition with all the local students, academics, and neighbors, and have them contemplate the idea of resilience within marginalized communities—specifically how far the LGBTQ+ community has come since Stonewall and what work still needs to be done."
The exhibition will live in International House Philadelphia's East Alcove Gallery through June 29—the end of Pride Month.
"Pride is contagious and we hope to share this sentiment with all patrons that attend this exhibition," he adds.
A Public Conversation with Boots Riley (Wednesday, April 3, 6 p.m.)
Penn's South Justice/Global South faculty working group brings filmmakers and artists to campus every year, often ones who address injustices. When the group watched director Boots Riley's 2018 film "Sorry to Bother You" last year, they were, Associate Professor of English Chi-ming Yang says, "floored."
"You wouldn't think of Oakland, California, as being part of the Global South, but we find Riley's art and radical political commitments highly relevant to the questions of labor rights, human rights, and structural racism that are tied to global capitalism," says Yang.
They've invited Riley to give a talk at the Lightbox Film Center, titled "Revolution is the Solution," inspired by a song released by hip-hop group The Coup. 
Yang hopes for a "gritty cross-city conversation" about what's happening in cities today, inviting Philadelphia community organizations to table at the event and engage in dialogue. 
Kun-Yang Lin/Dancers (April 12-13)
Choreographer Kun-Yang Lin's troupe of dancers mix Asian philosophy and Western culture in their latest show, the first to appear at the Annenberg Center for the Performing Arts. The group will perform four previous numbers—including 2016's "Dreamscape"—and a brand-new work, "Spring 101," that is a world premiere. 
The dance company is based in Philadelphia and acclaimed worldwide. Artistic Director Lin applies his study of Asian cultures to his dancers' movements.
Conversation on Architectural Criticism and Advocacy (Monday, April 15, 6 p.m.)
Aaron Wunsch, associate professor of historic preservation and landscape architecture at the Stuart Weitzman School of Design, engages with Pulitzer Prize-winning Philadelphia Inquirer architecture critic Inga Saffron in a discussion about a range of ethical and advocacy issues related to architecture journalism. Among the questions posed: How to talk to readers about preservation and contemporary design, what the difference is between criticism versus investigation in journalism, and how to factor personal taste into a building critique. 
Saffron has been the architecture critic for the Inquirer since 1999; this year marks her 20th writing for the publication.
West Craft Fest (Saturday, April 27, 11 a.m. to 5 p.m.)
The annual West Craft Fest, a family-friendly celebration of local artists and artisans, sets up at The Woodlands with more than 100 makers, musicians, food trucks, and performing artists. All make their own original items (meaning no vintage items).
For sale: prints, ceramics, stationery, home knickknacks, jewelry, and more. Some vendors include As the Crow Flies & Co., Chantal's Fashion Designs, Curious Clay, NYAI Wood Craft, Weckerly's, and VIX Emporium. The festival grew out of a series of mini markets hosted at 50th Street and Baltimore Avenue. This year marks its 10th anniversary. 
All-female aerial dance troupe Tangle Movement Arts performs "tinycircus," a family-friendly and bite-sized free performance series that features acrobatics, hoop dance, trapeze, clowning, and knock-knock jokes.
Want to know more about what's happening around campus? Find out more through Penn Today's curated events calendar. Have an event you'd like to suggest for the calendar? Email Staff Writer Brandon Baker at bkbaker@upenn.edu.