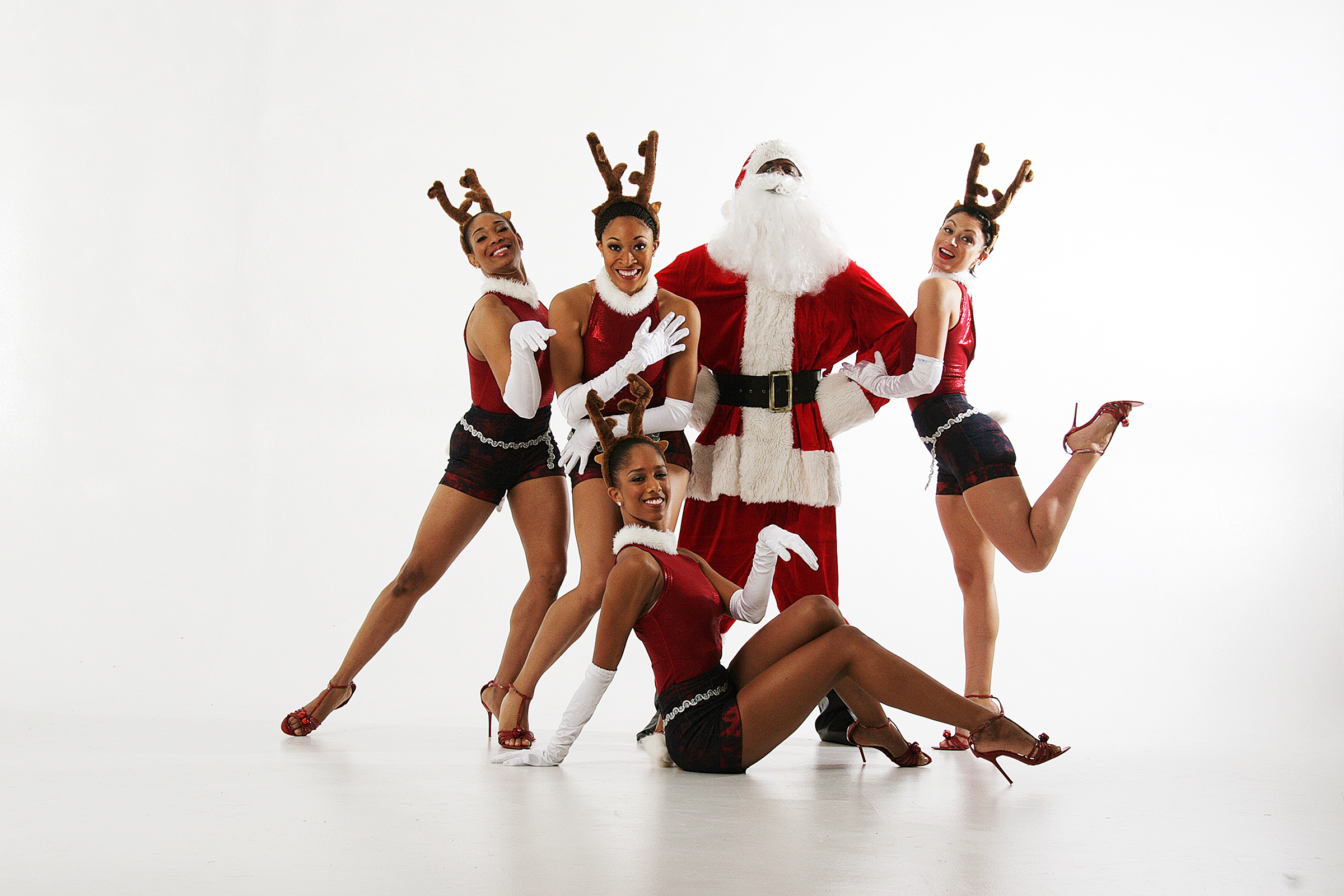 It's the most wonderful time of the year: when exams end, winter vacations begin, and holiday feel-goods fill the air. 
That holiday glee takes center stage this month at Penn, with the arrival of the winter-season West Craft Fair for local shopping, a special holiday card-making opportunity courtesy of Common Press, and a series of performances at the Annenberg Center for the Performing Arts by esteemed—nay, legendary—West Philadelphia dance company PHILADANCO. That, plus a last-chance opportunity to say goodbye to Lightbox Film Center at its University City location and an engaging reflection at the Institute of Contemporary Art on black culture in West Philadelphia. 
Here, catch five campus events happening this month—and peruse even more through the Penn Today events calendar. 
Common Press, a letterpress and book arts studio at Penn that's a collaboration between the Stuart Weitzman School of Design, Penn Libraries, and Kelly Writers House, hosts a holiday card printing opportunity at Fisher Fine Arts Library on the lower level. Guests are welcome to pick from a selection of type and images that they can artfully arrange themselves and have printed on the spot. It's also a great opportunity to learn more about Common Press and the art of letterpressing—plus, tour the humbling halls and spaces of the library. 
No appointments are necessary; this is a drop-in event. Students are encouraged to use the opportunity as a study break. 
The Institute of Contemporary Art partners with Blue Stoop—a group that supports Philadelphia authors—and the Paul Robeson House & Museum to unite fiction writers Zinzi Clemmons and Asali Solomon, activist Mike Africa Jr., and filmmaker Louis Massiah for an evening of readings and discussions that reflect on black culture in West Philadelphia. In the spirit of tribute, they'll discuss everything from music to black liberation. 
This event is stylized in the form of Paul Robeson's 1920s salons; the event title stems from his autobiography, "Here I Stand," which addressed racism in the U.S. and was an answer to critics of his long-silenced voice. ICA Gather is an ongoing community-focused series that highlights collaborative projects. 
Increasingly a community staple, West Craft Fest goes all-out for its holiday iteration, pitching up vendor sites at The Rotunda for stationery, prints, locally made soaps and candles, holiday knickknacks, and handmade ceramics—with different vendors lined up for each day. 
Just some of these local vendors: Drew Schenck Studio, with handcrafted mugs, pots, plates, and more; Gillian Pokalo, with unique landscape and urban scenery prints; and ceramic jewelry ties from AstralProjects. This is the last West Craft Fest until spring. 
In the new year, Lightbox Film Center will, as part of the anticipated closing of the International House Philadelphia location, relocate to University of the Arts on South Broad Street. As such, the film program is hosting a goodbye shindig of sorts, welcoming Lightbox members, staff, former staff, local students, and general film lovers in the West Philadelphia community to celebrate the program's history with light bites, an open bar with specialty cocktails from Bluecoat, and a dance party featuring DJ Blaak the Ninth Man. 
Admission is $5 and RSVPs are requested. Lightbox's final screening at its current location will be of "All That Jazz" on Dec. 10 at 7 p.m., as part of the Gershman Philadelphia Jewish Film Festival Fall Fest From the Vaults. Sam Adams, senior editor of Slate, will join for a discussion about the film, which this year celebrates its 40th anniversary. 
Choreographed by award-winning and long-running dancer, director, and choreographer Daniel Ezralow, "Xmas Philes" is a collaboration between the Annenberg Center for the Performing Arts and West Philadelphia dance company PHILADANCO, a spirited production that is a humorous take on the holidays with a contemporary dance spin. This is an original commission from Annenberg. 
After the Dec. 12 performance, a toast will be held to celebrate PHILADANCO's 50th anniversary and the legacy of founder Joan Myers Brown.
The Dec. 12 performance is also part of the Student Discovery Series, with a chance for students to secure discounted tickets.
Want to know more about what's happening around campus? Find out more through Penn Today's curated events calendar. Have an event you'd like to suggest for the calendar? Email Staff Writer Brandon Baker at bkbaker@upenn.edu.