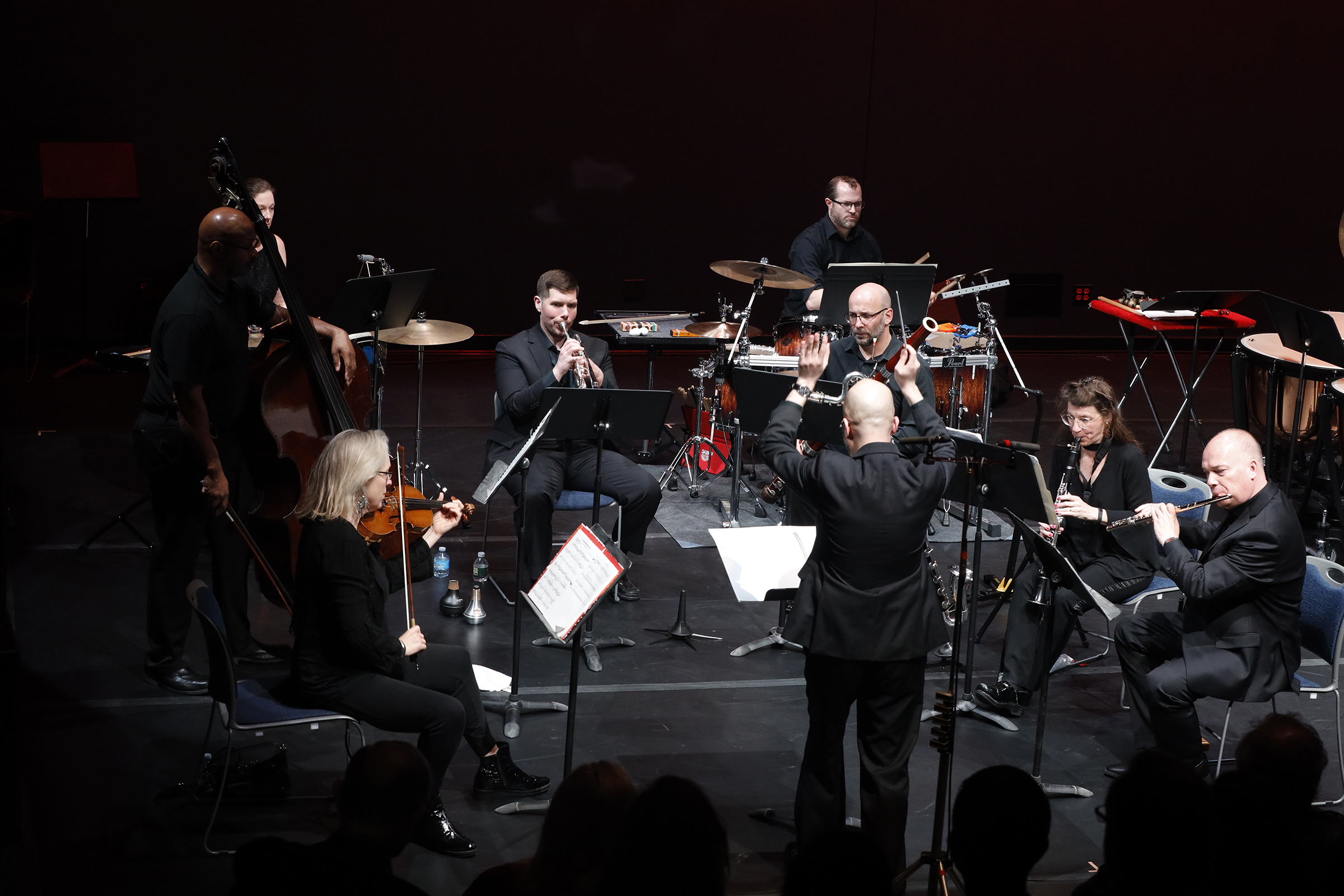 The kickoff of spring ushers in a torrent of events around campus to dive into—encompassing engaging lectures and a special orchestral performance at the Penn Museum.
Here, five events to watch for around campus this March. 
Update: March Biometric Screenings have been postponed. 
As part of Be in the Know 2019-20, the Division of Human Resources encourages Penn faculty and staff to complete their first action—and earn $100 through payroll, minus applicable taxes—by having their blood pressure, blood glucose, and cholesterol tested at one of the spring Biometric Screening events, held at Houston Hall in the Hall of Flags. Complete the StayWell Online Health Assessment to earn the $100. Doing this opens the path to "Bonus Actions" to earn more money in 50-point increments. 
Additional Biometric Screenings will be hosted starting May 7.   
Update: This event has been canceled.
Orchestra 2001, a collective of performers devoted to orchestral music, explores Mexico's history through sound at the Penn Museum. Just some instruments included in "Conexiones Mexico": marimbas, spirited winds, strings, and percussion. The orchestra is led by Conductor Mark Loria, with performances of "Xochipilli, An Imagined Aztec Music," by Carlos Chávez; "Ocho por Radio," by Silvestre Revueltas; "Ríos: Papaloapan," by Gabriela Ortiz; and "Trascendiendo Muros," by Francisco Cortés-Álvarez.
The concert is preceded by Global Guide tours of the Mexico and Central American Gallery.
Update: This event has since been rescheduled to Fall 2020. 
A three-part series of talks featuring Michael F. Suarez, director of the Rare Book School, a professor of English, and honorary curator of special collections at the University of Virginia, delivers the 2020 A.S.W. Rosenbach Lectures in Bibliography at the Van Pelt-Dietrich Library Center. 
The lectures will present Suarez's perspective on the fight to ban the British slave trade and the integral role prints played in shaping the debate—newspapers, political pamphlets, diaries, and more. It reframes the debate through the lens of abolitionists' and their opposition's use of print to power their missions—plus, a look at what could be considered the first humanitarian mass media campaign. His research stems from archives across the world, including Penn's Kislak Center for Special Collections, Rare Books and Manuscripts.
Lectures are as follows: "Feed the Machine: A Triple System of Networks," on March 16; "Commodity Culture and the Political Economies of Print," on March 17; and "Beyond Westminster: Toward More Global Forms of Knowing," concluding the lectures on March 19. 
The Rosenbach Lectures are the longest continuing series of bibliographical lectureships in the United States, beginning in 1931. 
As part of the Morris Arboretum's ongoing commitment to informal science education, the garden will feature Darry Williams, senior vice president of science and education at the Franklin Institute, as a guest speaker to talk about science education at-large and specifically in Philadelphia. 
At the Arboretum's Visitor Center, Williams will touch on how Philadelphia can be a leader in the new national STEM education strategy—a five-year plan issued by the White House in 2018—and leverage its "eds and meds" presence and reputation. His idea: cultivate a science "ecosystem" in the city. Titled "Building Philadelphia's Science Capital," the speech is presented as the Lukens Endowed Lecture, honoring the memory of educator and Arboretum volunteer Byron Lukens and his wife, Elizabeth. 
Update: The Silfen Forum 2020 has been postponed. Plans to reschedule are TBD. 
The David and Lyn Silfen University Forum returns for its 11th year, this year co-sponsored by the Stavros Niarchos Foundation Paideia Program for Penn Undergraduates. Michael Delli Carpini, director of the Paideia Program, will moderate the panel; Penn President Amy Gutmann will introduce guests. 
This year's lineup includes political strategist Donna Brazile, The Wall Street Journal columnist Peggy Noonan, Pulitzer Prize-winning White House reporter for The Washington Post (and Penn alum) Ashley Parker, Presidential Professor of Practice and former Florida Governor Jeb Bush, and former Secretary of Housing and Urban Development Julián Castro. Together, they will discuss incivility in the public square and its implications on public life and policy, organized under the theme of "Civil Discourse in Uncivil Times."
The Silfen Forum, which takes place at Irvine Auditorium, is designed to encourage engagement and debate with contemporary issues. It can be watched online here via a live webcast. Past forums can also be viewed online. 
Want to know more about what's happening around campus? Find out more through Penn Today's curated events calendar. Have an event you'd like to suggest for the calendar? Email Staff Writer Brandon Baker at bkbaker@upenn.edu.