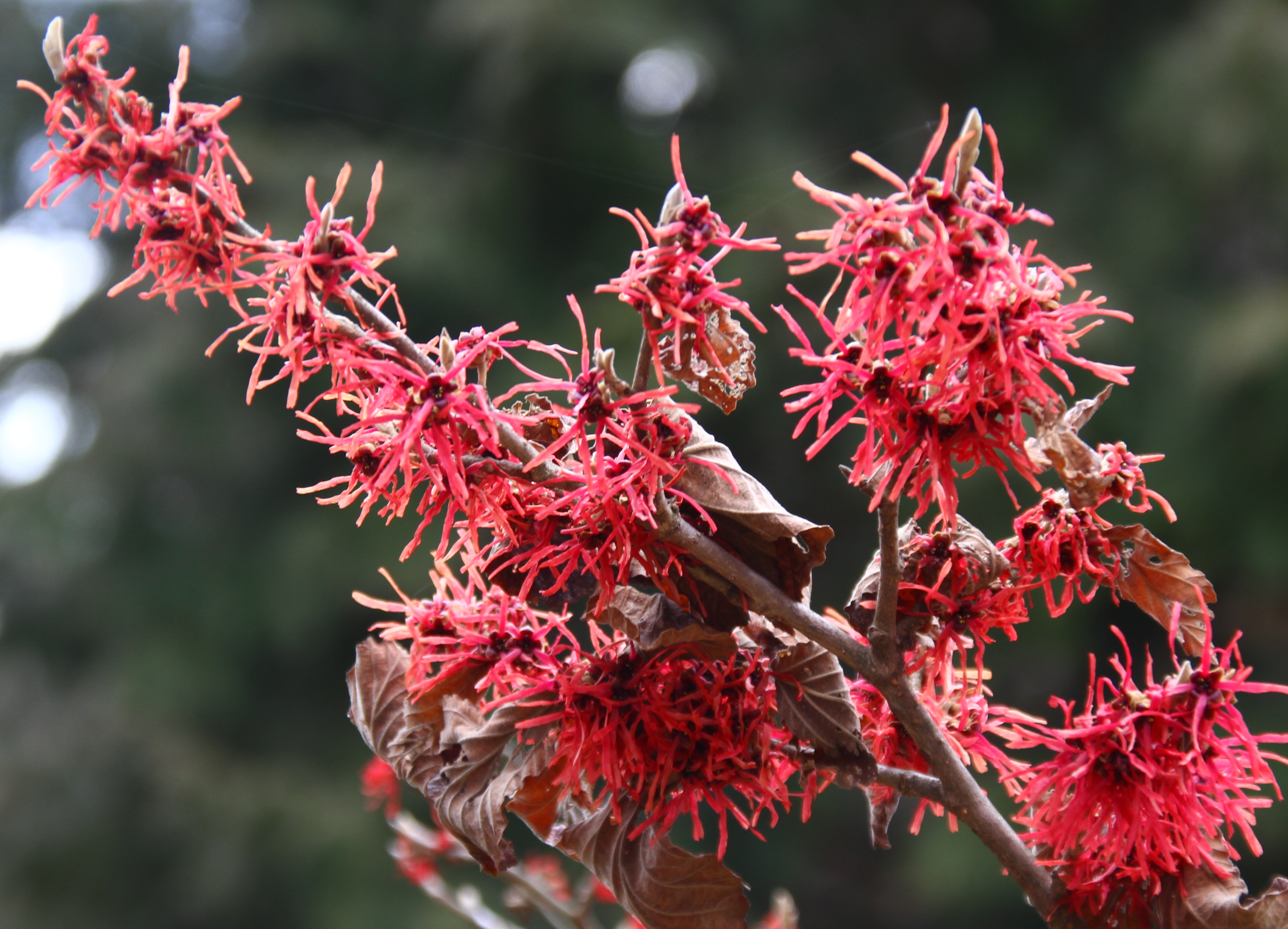 While magnolias and roses hold out for the warmth of the spring sun, witchhazels are a bit more impatient—maybe even defiant. They bloom in the thick of winter.
Native to parts of Asia and North America, the flower is an anomaly in that it blooms in cold weather, seemingly defying conventional wisdom of gardening. The Morris Arboretum maintains an immense collection of these winter wonders on display in their full bloom; they can be viewed as part of the the garden's wellness walks on weekends, or during a duo of witchhazel events held on Saturday, Feb. 16, and Saturday, Feb. 23, when an expert will be available to talk more about the flower. (Admission to the Arboretum is free for PennCard holders.)
To learn more about the unusual winter flower, Penn Today chatted with Anthony Aiello, director of horticulture and curator at the Morris Arboretum.