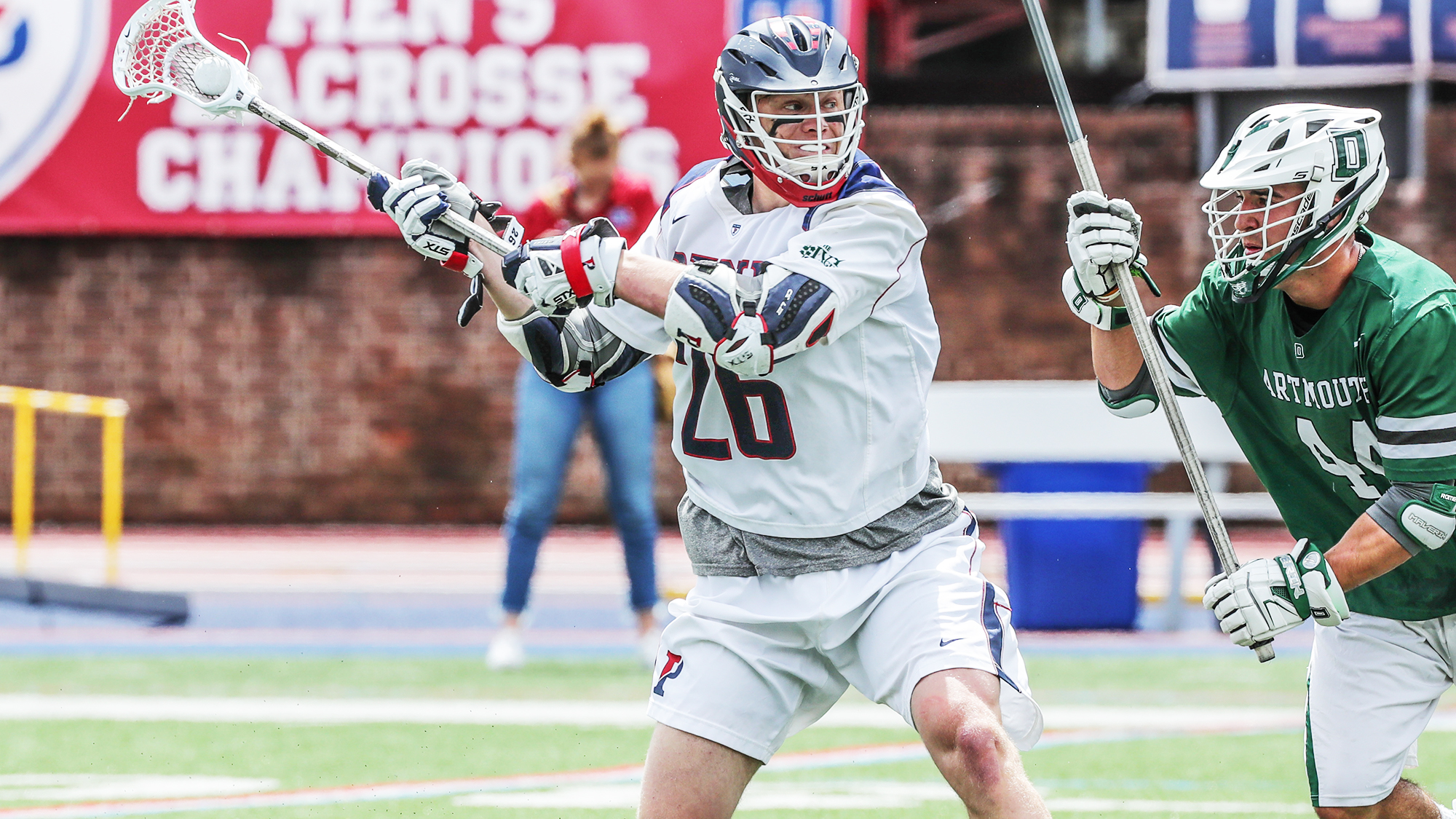 Freshman midfielder Sam Handley of the Ivy League champion men's lacrosse team has been named a First-Team All-American by Inside Lacrosse. He is the first Quaker to be awarded First-Team honors by the magazine, and the only freshman on the 2019 First-Team.
Handley, who has started 13 of the team's 15 games, ranks second on the team with 35 goals, first on the team with 25 assists, and is tied for the team lead with 60 points, a freshman record.
In conference, Handley is 10th in goals per game (2.33), seventh in points per game (4.00), and fourth in assists per game (1.67). He was unanimously selected Ivy League Rookie of the Year and First-Team All-Ivy.
Nationally, he ranks 34th in points per game, tied with teammate Adam Goldner, and 37th in assists per game.
Last Saturday, in the opening round of the NCAA Championship, he had one goal and one assist in a 13-8 defeat of Army. 
Junior face-off specialist Kyle Gallagher and senior midfielder Tyler Dunn have also been honored by Inside Lacrosse. Gallagher is a Third-Team All-American selection and Dunn is an honorable mention.
On Sunday, May 19, the fourth-seeded Quakers will take on fifth-seeded Yale at the University of Connecticut. The winner will advance to the semifinals and face either top-seeded Penn State or eighth-seeded Loyola (Md.).