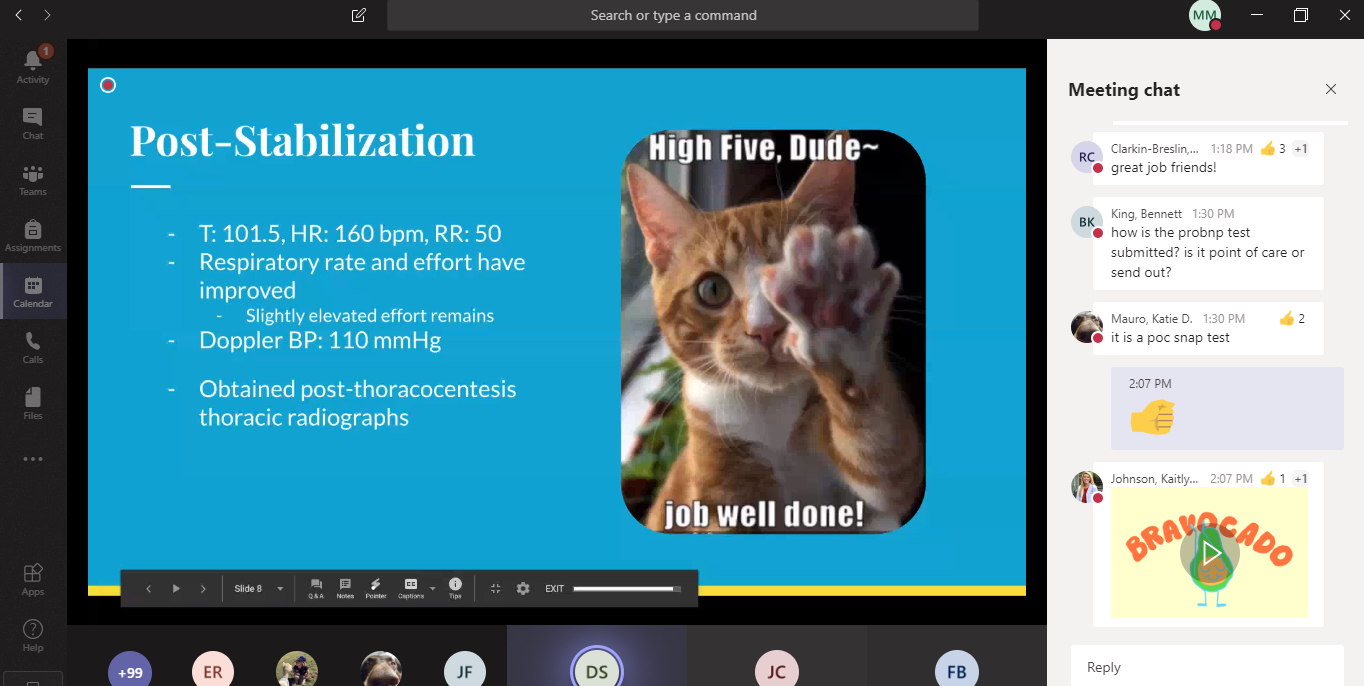 Back in January, fourth-year students in the School of Dental Medicine had begun working to complete a variety of graduation requirements that require demonstrating their clinical skills. Part of their licensing requires them to demonstrate their ability to perform two types of fillings and a deep cleaning. Now, barred from working with patients, that process has been put on hold for some students.
"Because of the quarantine, our licensing might be delayed," says Steven Ryoo, a fourth-year dental student. "Right when the quarantine started, the group that organizes the licensing exam pushed the test back to the first week of May, but now it doesn't look like that is going to happen either."
Uncertainty abounds when it comes to the coronavirus pandemic. While health care workers are providing essential services and being lauded as heroes, students aspiring to join them have suddenly found themselves at a distance from the clinics in which they typically hone their skills. Certain aspects of their career development, like national licensing exams, are out of the University's control. But in Penn's Perelman School of Medicine, School of Dental Medicine, School of Nursing, and School of Veterinary Medicine, faculty charged with educating future caregivers have had to reinvent curricula, evaluate new pedagogical tools, and work with students one on one to ensure they're getting the education they need to graduate and serve. 
From fourth-year veterinary students on the cusp of entering practice to first-year medical students whose hands-on pathology lectures have now become virtual and every student in between, clinicians-in-training are confronting a difficult and difficult to predict future.
"I think the school has done a very good job of making this transition, especially considering how fast it had to be made," says Noa Erlitzki, a first year M.D./Ph.D. student. "There are bumps in the road, but there are fewer than I would have expected."
Hands-on to hands off
At universities around the globe, course dynamics has changed from going online, but the task of providing health care education into a virtual world comes with unique drawbacks. 
"We are used to being hands-on because that's what we do," says Julie Sochalski, associate dean for academic programs at the School of Nursing. "All of us are in a profession where we are managing health conditions and providing care for those who are trying to get back to that state of health. It's been a 180 for us to train for that when we don't have that human contact."
Penn's health schools pride themselves on giving students early exposure to clinical experiences although students still toward the early stages of their education, in their first or second year, are still largely receiving core content, making it somewhat more straightforward to deliver online. 
First-year medical students, for example, were busy completing scientific and preclinical courses when the pandemic arrived in Philadelphia. Many of their courses were livestreamed or in some cases prerecorded to begin with; now they are recorded out of necessity. Further adjustments have been made to move small group work and activities online.
"It's been challenging, but we've been able to adapt some of their key courses," says Nadia Bennett, associate dean of clinical and health system sciences curriculum at the Perelman School of Medicine. "Where we had originally designed some of these courses to have a lot of hands-on sessions, the challenge now is reformatting rigorous core content and continuing to try to engage the students as much as possible."
For Erlitzki, she says the small-group activities function similarly to how they did before. For pathology, for example, the group used to have a pathologist visit the small groups with a "Path Cart" containing specimens from autopsies that the students could see and feel. "This is, of course, something we can't do at all right now. But we're still with our same learning teams we've been with all year, and the preceptors are available if we need help, so we're just focusing on learning what we need to know."
For dental students, first years had been learning how to excavate dental decay and do restorations, while second years were practicing root canal therapies on plastic teeth and learning how to create dentures. 
"Once spring break hit for them, the week after that we had to close everything down," says Faizan Alawi, associate dean for academic affairs at Penn Dental Medicine. While the School initially front-ended students' lectures, thinking they could make up the time in the lab in May or June, it soon became clear that students would likely not be back at school by then.
"As a result, we've now added some of next year's coursework into this year," Alawi says. "Between the first- and second-year classes, we've moved almost 140 hours of lecture time from the fall semester into the current academic year, with the expectation that we can make up lost laboratory time when the students return to campus in the fall."
For medical students, the second year is "a seminal year," says Bennett. "It's when they really take ownership of and learn how to care for patients, which is what many of them came to medical school for."
To substitute, Bennett and colleagues offered second-years a menu of online elective courses for the first several weeks and are about to transition to a seven-week curriculum to teach core clinical skills, such as advanced communication, interpreting test results, and clinical reasoning, using a combination of lecture, case-based teaching, online small-group activities, and interactive and simulations. "We also plan on using a virtual reality platform to teach out students fundamental clinical skills related to emergency medicine." Bennett is hopeful these skills can be cemented in practice if students can return to the hospitals in the summer. 
Similarly, the nursing and vet schools are hopeful their students can make up clinical hours in the fall; in the meantime, they're being creative in finding ways of delivering some clinical education on screen.
"While our second-year students might not be getting the hands-on experience working with an anesthesia machine, for example," says Kathryn Michel, Penn Vet's associate dean for education, "they have a faculty member-created video demonstrating the setup. When we can reconvene in the fall semester, we're going to reorganize the hour plan so they can have these experiences live."
Moving on up
For students further along in their education, a normal spring semester would have seen them spending more and more time in the clinic. Third-year veterinary students had just finished a block of clinical elective experiences at the School's large animal campus, New Bolton Center, but their small-animal block on the Philadelphia campus was interrupted. Third-year medical students, who were moving through rotations, in the process of making career decisions about which specialty to choose, were pulled from those experiences on the ward.
Just as real-world patient encounters are in some cases occurring using technology, the health schools are also leveraging telecommunications and emerging applications to deliver education. Penn Nursing is using computer programs that simulate a patient, including their physiological systems, to help students train to respond appropriately to various clinical problems. "These tools are very interactive," says Sochalski. "The faculty can change the presentations to represent different cases for, say, pediatrics or women's health, asking students how you would care for someone in that patient group."
In addition to a series of remotely offered online electives, third- and fourth-year medical students now have opportunities to participate in telehealth encounters that more providers are offering to their patients and to take part in remote intensive care unit monitoring using technology used across Penn's hospitals. Med students in any year are also given the opportunity to participate in volunteer efforts related to COVID-19 relief and research, like Erlitzki, who has volunteered to coordinate the collection of PPE from across campus.
Nearly launched
For students who would have been immersed in clinical experiences, some on the cusp of graduating and entering practice or additional specialized training, faculty and staff had to be especially creative in designing replacement offerings. At Penn Dental Medicine, what they came up with was so unique and effective that other dental schools are emulating their approach.
"We created what we're calling case clinics," says Alawi. With representation from each of the School's specialty departments, students in both their third and fourth years receive a different, interactive seminar every hour of their school day. "We've had topics on vaping, on infection control, on tobacco cessation, while other groups are using clinical cases to drive the discussions."
These rigorous sessions, combined with lectures and case discussion offered by Department of Preventive and Restorative Sciences faculty have ensured students are meeting requirements upheld by the dental school accrediting body, Alawi says. "What they've recently emphasized is that the modified coursework must be interactive and clinically substantive, which is exactly how we had designed it."
At the vet school, faculty were focused on ensuring that fourth-year students were ready to enter practice upon graduate, which many do. "Our students in their fourth year have a lot of patient care responsibility," says Michel. "So, we decided to take a practical and appropriate approach, focusing on the things they need to know and be able to do in primary care practice."
With just a few weeks left until graduation, fourth-year vet students have been engaging with real cases they need to work up, thinking about what diagnostics were desirable, coming up with treatment plans, as well as role playing how they would discuss care with a client. On Fridays, to cap a busy week, they have held advanced presentation, akin to continuing education for practitioners, and what they call "Pathternoons" dealing with diagnostic pathology, followed by a happy hour.
"We have just been astounded at their achievements," says Michel. "This is master-class-level stuff we're throwing at them. They're ready to graduate, and they're just spectacular."
Across the schools, faculty have been working with students one on one, reviewing their educational paths to ensure they're ready to leave minted as Penn nurses, physicians, veterinarians, and dentists. For some, that means administering tests of clinical competency over BlueJeans or Microsoft Teams, requiring students to review a video otoscopic exam of a dog, interpret a patient's blood-test results, or describe how to extract a tooth.
To make these transitions from real life to distance learning, academic leaders cite their deeper appreciation of IT and library teams who have helped identify new tools and platforms to support pedagogy.
"The educational technology and IT teams helped me implement an online education plan in three days," says Michel. 
"Our liaison in the Biomedical Library is a crucial part of our teaching and learning team," adds Sochalski. "We're incredibly fortunate to have him and the whole library staff."
Making the best of it
Ryoo, who is class president and looking forward to beginning a residency in endodontics in June, has found comfort in the camaraderie of his peers. With other members of the class council, he's establishing an online trivia night and making plans for an in-person celebration to recognize their achievements once such a gathering is allowed. The unusual circumstances have also led to new connections beyond Penn. 
"There's a Facebook group with fourth-year dental students from all across the nation," he says. "We've been communicating and comparing what's happening in each state. Some of these students in other states may be our future colleagues, and we're getting to know them purely because of this unique situation. It's cool to see people banding together."
Indeed, the importance of collaboration and connection is more apparent than ever in this new educational environment.
"The students have been adapting incredibly well," says Sochalski. "They've been giving feedback to their faculty and are also recognizing how hard the faculty have been working. This is a team activity; we're not getting through it without working together."
"I've given something like 17 hours of lectures these past two weeks, and I admit I'm tired of talking to my computer screen," says Michel. "But then the students chime in on the chat, and it feels good to be connecting with them.
"This has taken patience, ingenuity, flexibility," she says. "The only reason this is happening is because everybody is pulling together. We're going to come out of this and we're going to realize just how resilient and creative we can be."
Faizan Alawi is associate dean for academic affairs, director of Penn Oral Pathology Services, and associate professor of pathology in the Department of Basic and Translational Sciences in the University of Pennsylvania School of Dental Medicine.
Nadia Bennett is associate dean of clinical and health system sciences curriculum, associate professor of clinical medicine, and director of the M.D./Ph.D. clinical skills course at the University of Pennsylvania Perelman School of Medicine.
Noa Erlitzki is a first-year student in the M.D./Ph.D. program at the University of Pennsylvania Perelman School of Medicine.
Kathryn Michel is associate dean of education and professor of nutrition in the Department of Clinical Sciences and Advanced Medicine at the University of Pennsylvania School of Veterinary Medicine.
Steven Ryoo is a fourth-year student in the University of Pennsylvania School of Dental Medicine.
Julie Sochalski is associate dean for academic programs, associate professor of nursing, and the Class of 1965 25th Reunion Term Chair at the University of Pennsylvania School of Nursing.