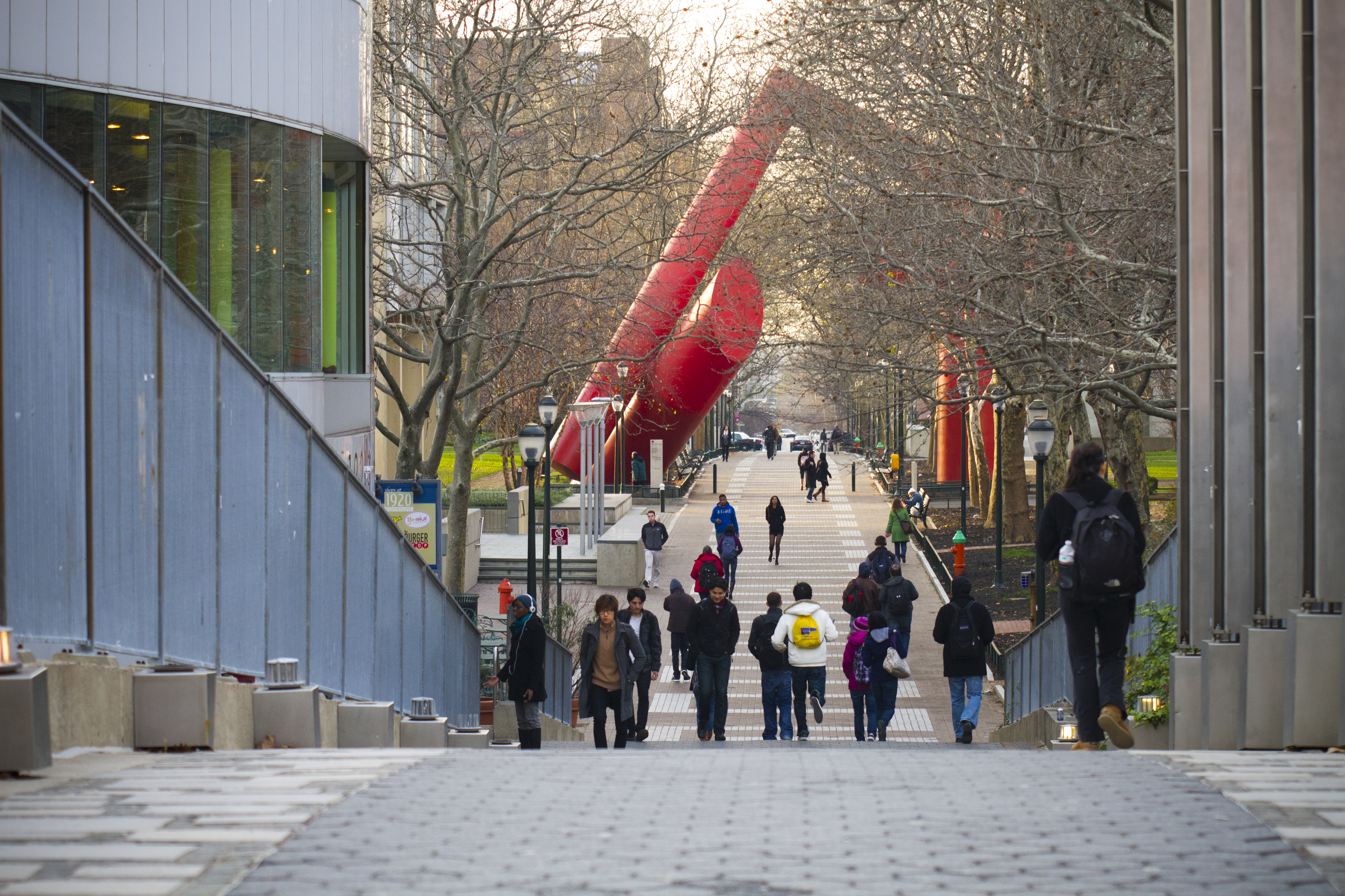 It is in Penn's DNA to go the extra mile. Health and wellness are certainly no exception. 
For the past three years, the University has taken immense strides, in line with the Healthier Campus Initiative of the Partnership for a Healthier America (PHA), to create and implement 23 novel policies that improve nutrition, physical activity, sustainability, and overall wellness. Penn, the first Ivy to complete the Healthier Campus Initiative, was awarded by PHA on Tuesday in Chicago for its efforts, and will host a special ceremony celebrating the award on campus Thursday during Day of Play. 
"Penn community members have been highly collaborative and ardent partners in the focused effort to build an even healthier Penn campus community and culture," says Dr. Valarie Ena Swain-Cade McCoullum, the Vice Provost for University Life. "We are delighted that their superb and thoughtful work has been recognized by this important national award."
Healthier options in dining halls are being offered, lactation policies have been improved, and daily physical activity is now more encouraged than ever before. To meet such big goals, the University required collaboration amongst numerous organizations on campus, including Human Resources; the Vice Provost for University Life's Student Health Service and Campus Health; the Center for Public Health Initiatives; Penn Recreation; Facilities and Real Estate Services' Office of Sustainability; and Business Services' Bon Appétit Management Company and Penn Dining. 
"There are so many partners who had to be at the table for us to complete this mission," says Ashlee Halbritter, director of Campus Health. "The University as a whole is truly committed to health and wellness."
And its commitment emphasizes the importance of health and wellness for everyone—students, faculty, and staff alike.
Jack Heuer, the vice president for Human Resources, says he enjoys seeing faculty and staff actively participate in the campus culture of wellness.
"Penn's wellness and work-life programs are changing people's lives for the better by helping faculty and staff maintain and improve their well-being and, in some cases, turn their health around," he says. "We're making a truly positive impact in the Penn community."
PHA, a nonprofit, was founded in conjunction with First Lady Michelle Obama's "Let's Move!" campaign to address childhood obesity, and the Healthier Campus Initiative was crafted in 2014. Penn was recognized this year among 31 other higher education institutions for committing to and meeting their established guidelines, which were created with PHA, within the three-year goal. 
"We congratulate the University of Pennsylvania's commitment to supporting students and their wider campus community to form healthy habits that will last a lifetime," says PHA President and CEO Nancy E. Roman. "Their demonstrated leadership is an important step forward towards realizing Partnership for a Healthier America's goal that all young people grow up free from obesity, diabetes, heart disease, and other conditions associated with excess weight."  
A full overview of Penn's efforts and outcomes can be found on the Campus Health website, and a list of commitments can be found on the PHA website.