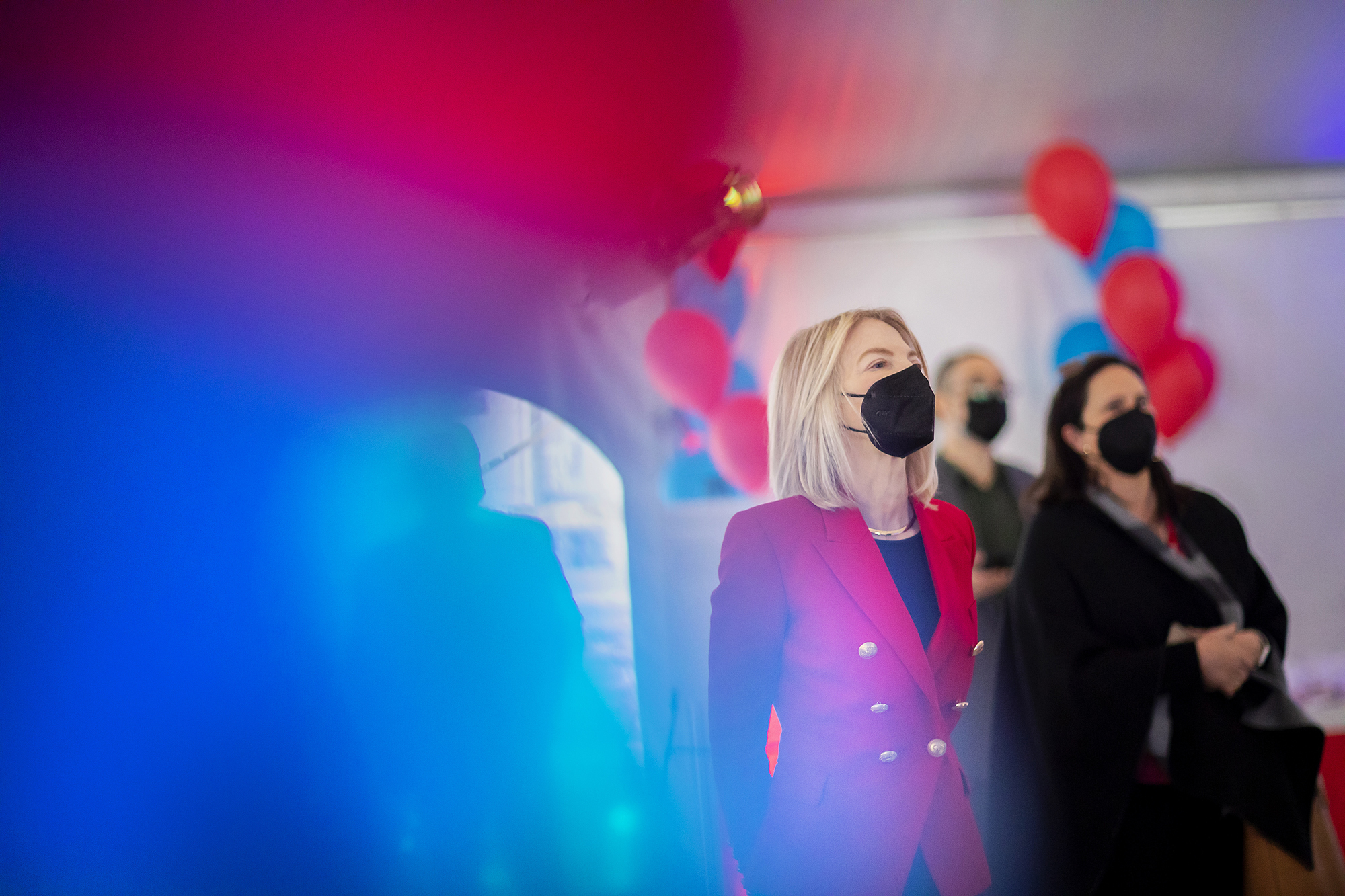 Recently confirmed by the U.S. Senate as Ambassador to Germany, Amy Gutmann—Penn's longest serving president—hosted a special Thank You event for University faculty, staff, and students on Thursday, Feb. 10.
In an abundance of caution due to the pandemic, the event was held outside in a tent on Penn Commons, and green PennOpen Passes and masks were required for entry. Sweet and savory grab-and-go snacks were provided—including chocolate bars from the Penn alum-founded company, Cocoa Press—student performances were plenty, and photos upon photos were snapped.
"For nearly 18 years, you have all been a family to me and mine," said Gutmann in her invitation to staff. To students, she wrote, "Working with all the inspiring students I've known as president has been without a doubt the greatest privilege and joy of my life."
Gutmann will soon be sworn in and depart for Germany. Former Provost Wendell Pritchett will serve as Penn's interim president until Liz Magill assumes the position on July 1.
Photo gallery: Bidding farewell
Visit Gutmann's web scrapbook for photos from the event.