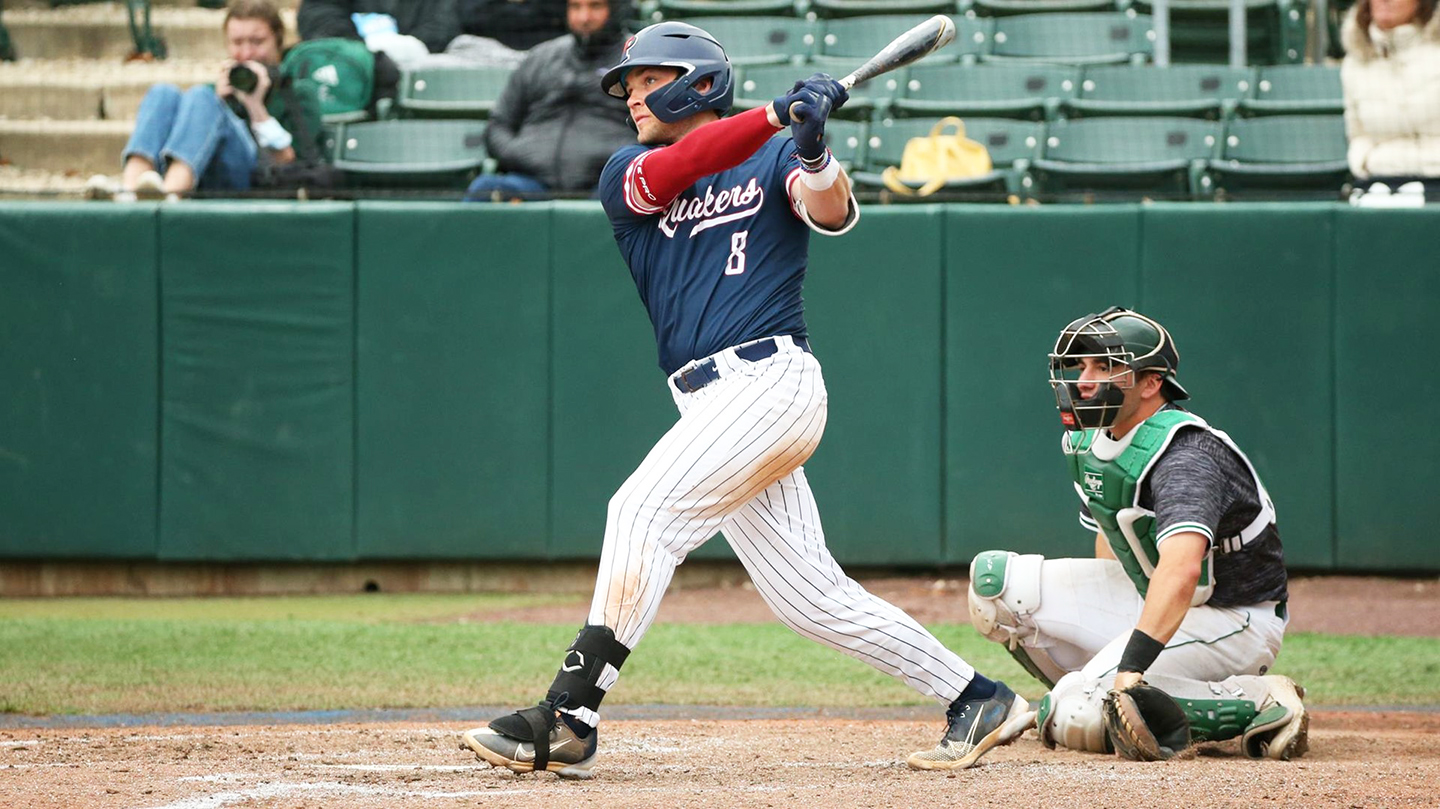 The American Baseball Coaches Association has selected sophomore third baseman Wyatt Henseler of the baseball team for its NCAA Division I All-East Region First Team and also named him a NCAA Division I Third-Team All-American. He is the only Ivy League player to receive the accolades.
Henseler, from Emmaus, Pennsylvania, more than earned the honors. He batted .383 with 14 home runs, 53 RBIs, 72 hits, 57 runs scored, and 131 total bases. His hits, runs, home runs, and total bases marks set new single-season school records.
A unanimous First-Team All-Ivy selection, Henseler finished first in the conference in slugging percentage (.697), on-base percentage (.487), home runs, and runs scored, and second in the league in batting average, hits, and RBIs.
Nationally, he ranked 34th in batting average and slugging percentage, and 31st in on-base percentage.
Twenty-one times, Henseler recorded more than one hit in a game, and 13 times he tallied more than one RBI. He started off the season winning awards, as well. After a 2-1 series win over Texas A&M from Feb. 25-27, Henseler was named Ivy League Player of the Week. He batted .600 with two doubles, a home run, and four RBIs across the three games.
Penn ended the season with a 33-15 record—the most wins in school history.