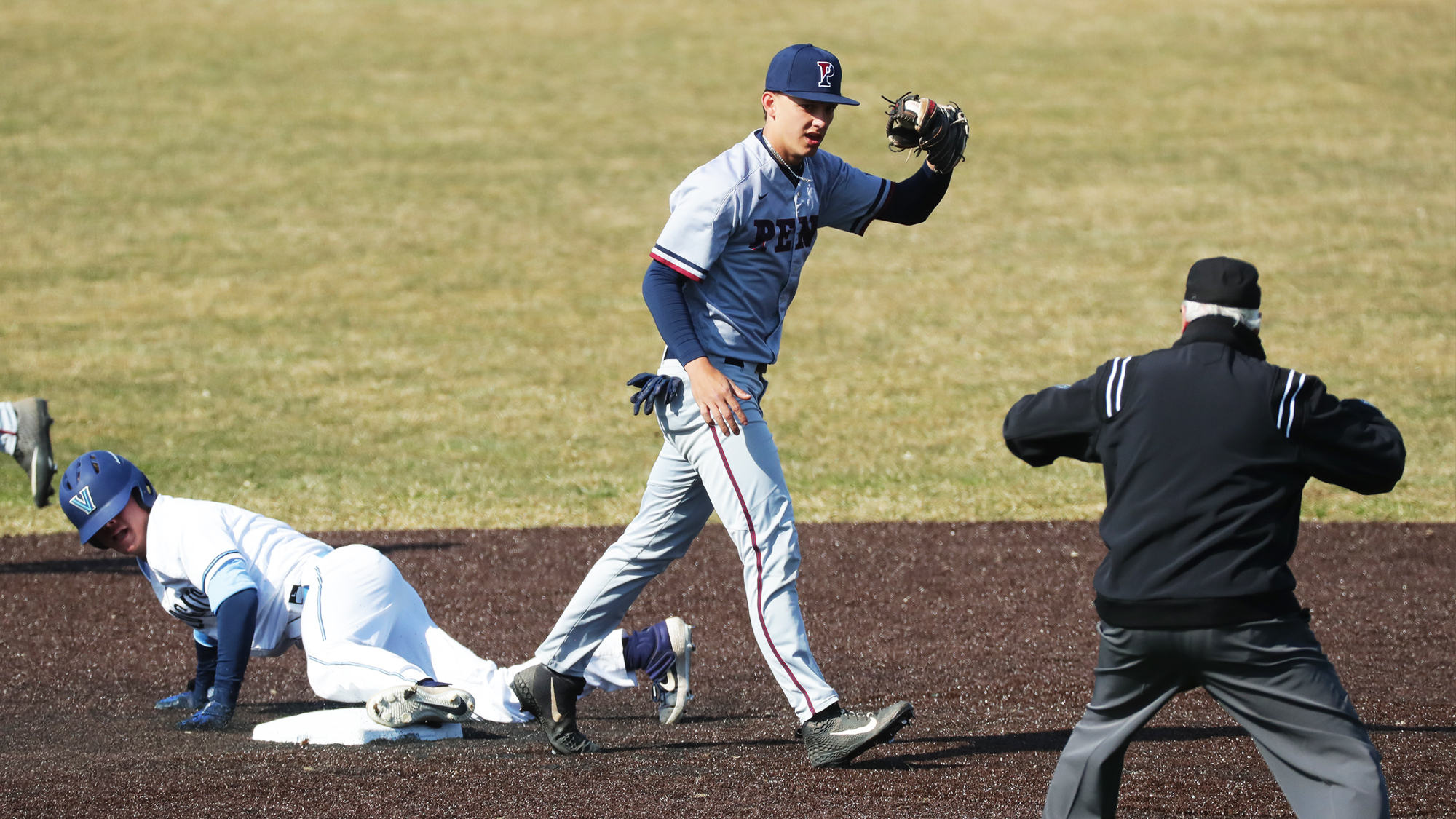 Josh Hood, an infielder on the baseball team, has been named a First-Team Freshman All-American by the National Collegiate Baseball Writers Association, following a superb first year.
From Vineland, N.J., Hood ranked fourth on the team with a .331 batting average and led the Red & Blue with eight home runs. He also had 42 RBIs and scored 42 runs, second-most on the team in both categories, and started all 41 games. His 60 hits were the most by a freshman in school history.
Hood rounds the bases with his All-American award after previously being selected First-Team All-Ivy, All-Big 5, and the unanimous Ivy League Rookie of the Year. 
He had 17 multi-hit games, including 10 in conference play, and a team-high 12 multi-RBI games, eight of which occurred against Ivy League foes.
His .331 batting average was 11th-best in the conference and his .580 slugging percentage was sixth-best. His 42 runs ranked fourth, his 60 hits ranked eighth, and his 42 RBIs ranked fifth. He was also seventh in doubles (13), fourth in triples (4), fifth in home runs (8), and 10th in assists (90).
The baseball team finished the season with a 23-18 record and had the third-best team batting average in school history, .334, which was second-best in the country.