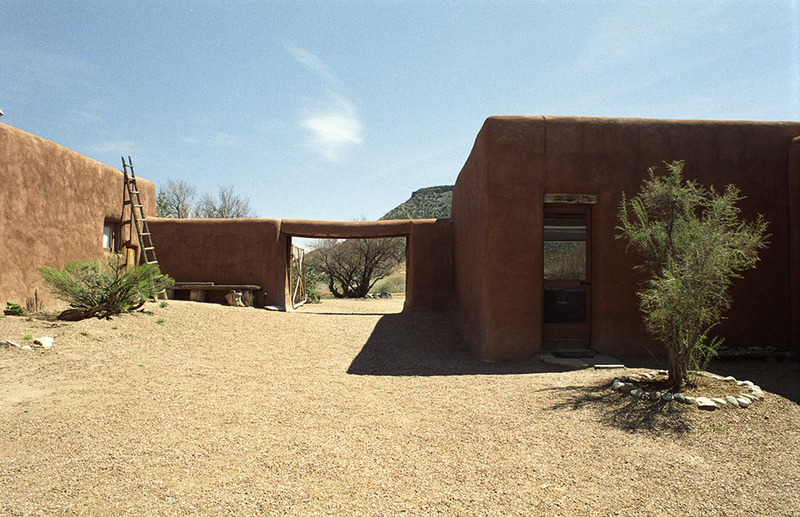 One of the most iconic American painters of the 20th century, Georgia O'Keeffe is indelibly associated with the New Mexican landscape she often captured in her artwork. Central to her legacy are the historic Home and Studio she occupied in Abiquiú, which are the subject of a new comprehensive conservation assessment to be led by PennDesign faculty members Pamela W. Hawkes and Michael C. Henry.
Located about 50 miles northwest of Santa Fe, the Abiquiú site exemplifies the artist's singular aesthetic and served as the inspiration for some of her most significant works, such as the In The Patio series of paintings (1946-1956) and Winter Road (1963). O'Keeffe's home and studio there are National Historic Landmarks owned and managed by the Georgia O'Keeffe Museum, which recently engaged Hawkes and Henry for guidance on the site's interpretation as well as its conservation.
"O'Keeffe was a Modernist whose work was deeply rooted in place," says Hawkes. "She was drawn to the ruins in Abiquiú, preserved fragments that remained and restored traditional adobe forms—while transforming the house inside and out to afford light, views and her lifestyle."
Read more at PennDesign News.