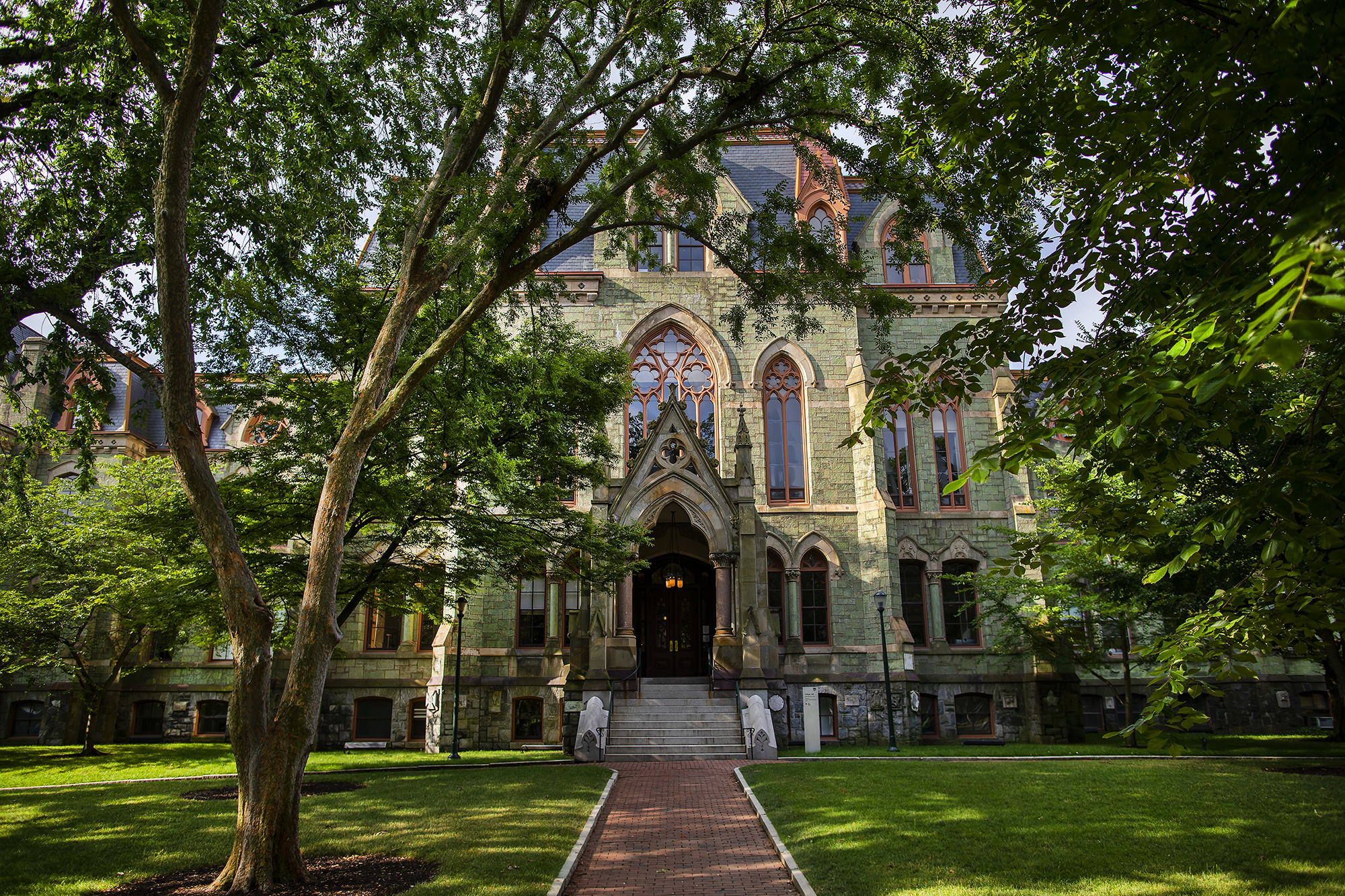 President Amy Gutmann, Provost Wendell Pritchett, and Deputy Provost Beth Winkelstein today announced the recipients of the inaugural class of Presidential Ph.D. Fellows. Drawing from the most accomplished and diverse Ph.D. trainees, the 2021 Presidential Ph.D. Fellows come from across the nine schools at Penn that offer Ph.D. programs.
"Our Ph.D. students embody our profound mission of creating new knowledge, understanding, and teaching that will shape the future," said President Amy Gutmann upon the launch of the President's Ph.D. Initiative last fall. "They make a tangible impact by tackling the world's most significant challenges and most perplexing questions. Sustaining their world-changing scholarship will be more important than ever in a post-pandemic world."
Each Presidential Ph.D. Fellow will receive a three-year fellowship, including summer support and funds to support their research. The Fellowship includes a 12-month stipend, tuition, fees, Penn Student Insurance coverage, and research funds. In 2021-22, the annual stipend will be $38,000 with research funds of $10,000/year. The Fellowship will renew automatically for students in good academic standing.
The inaugural class of 33 Presidential Ph.D. Fellows are:
Jenea Adams, Perelman School of Medicine
Helena Addison, School of Nursing
Estevan Aleman, School of Arts & Sciences
Mary Andrews, Annenberg School for Communication
Abdul Manan Bhat, School of Arts & Sciences
Justin Bracks, School of Arts & Sciences
Jose Campos, Perelman School of Medicine
Aisha Chughtai, School of Arts & Sciences and Perelman School of Medicine
Ashley Cooper, School of Nursing
Kimberly Edwards, Perelman School of Medicine
Linnea Gandhi, The Wharton School
VanJessica Gladney, School of Arts & Sciences
Shaquilla Harrigan, School of Arts & Sciences
Antoine Haywood, Annenberg School for Communication
Christopher Johnny, School of Arts & Sciences
Nazar Khalid, School of Arts & Sciences
Jessica Kim, School of Social Policy & Practice
Maya Lassiter, School of Engineering and Applied Science
Yeonhwa Lee, Stuart Weitzman School of Design
Zain Rashid Mian, School of Arts & Sciences
Seble Negatu, Perelman School of Medicine
Kimberly Noronha, Stuart Weitzman School of Design
Marielle Ong, School of Arts & Sciences
Danielle Perry, School of Arts & Sciences
Sean Plaskett, Graduate School of Education
McKenzie Preston, The Wharton School
Giovani Rocha Batista Santos, School of Arts & Sciences
Kimberly St Julian Varnon, School of Arts & Sciences
Rachael Stephens, Graduate School of Education and School of Arts & Sciences
Tianwei Wu, School of Engineering and Applied Science
Stephanie Yang, School of Engineering and Applied Science
Liangcheng Yu, School of Engineering and Applied Science
Sharon Zanti, School of Social Policy & Practice