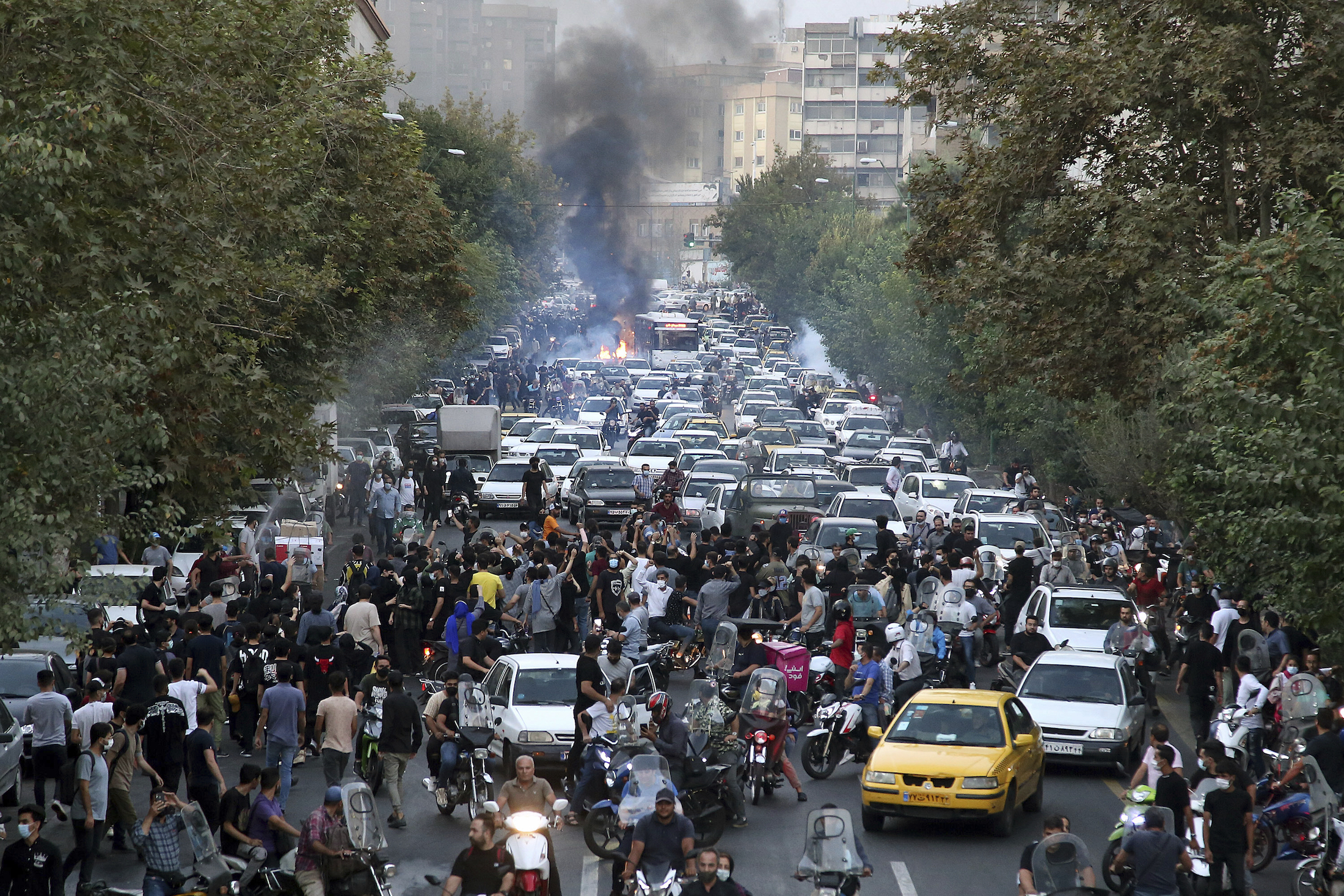 Protests have erupted in dozens of Iranian cities after the death earlier this month of a 22-year-old Kurdish-Iranian woman, Mahsa (Zhina) Amini, who was detained by the country's morality police for not fully complying with Iran's veiling laws.
Demonstrations against the death of Amini have led to violent police crackdowns, with arrests, beatings, and the killing of at least 40 people, although human rights organizations say that number is much higher. There have also been internet outages and disruptions to cut the protestors communication with the outside world.
Why did Amini's death spark such intense and risky protests across the nation, and where will it all lead?
Penn Today spoke with American-Iranian historian Firoozeh Kashani-Sabet, an expert on modern Iran in the School of Arts & Sciences, to hear her thoughts on the country-wide demonstrations and what it means for Iran going forward. Kashani-Sabet says, "Although we have seen the strangling of women's voices in the past, this extraordinary movement has amplified people's strident cries against political repression, in the face of unspeakable peril. The crime that resulted in the unjust and brutal killing of a young woman who was, in fact, very modestly dressed, is nothing short of unconscionable and horrific."
Firoozeh Kashani-Sabet is the Walter H. Annenberg Professor of History in the School of Arts & Sciences at the University of Pennsylvania. Her forthcoming book, "Heroes to Hostages: America and Iran, 1800-1988," (Cambridge University Press), will be published in 2023.