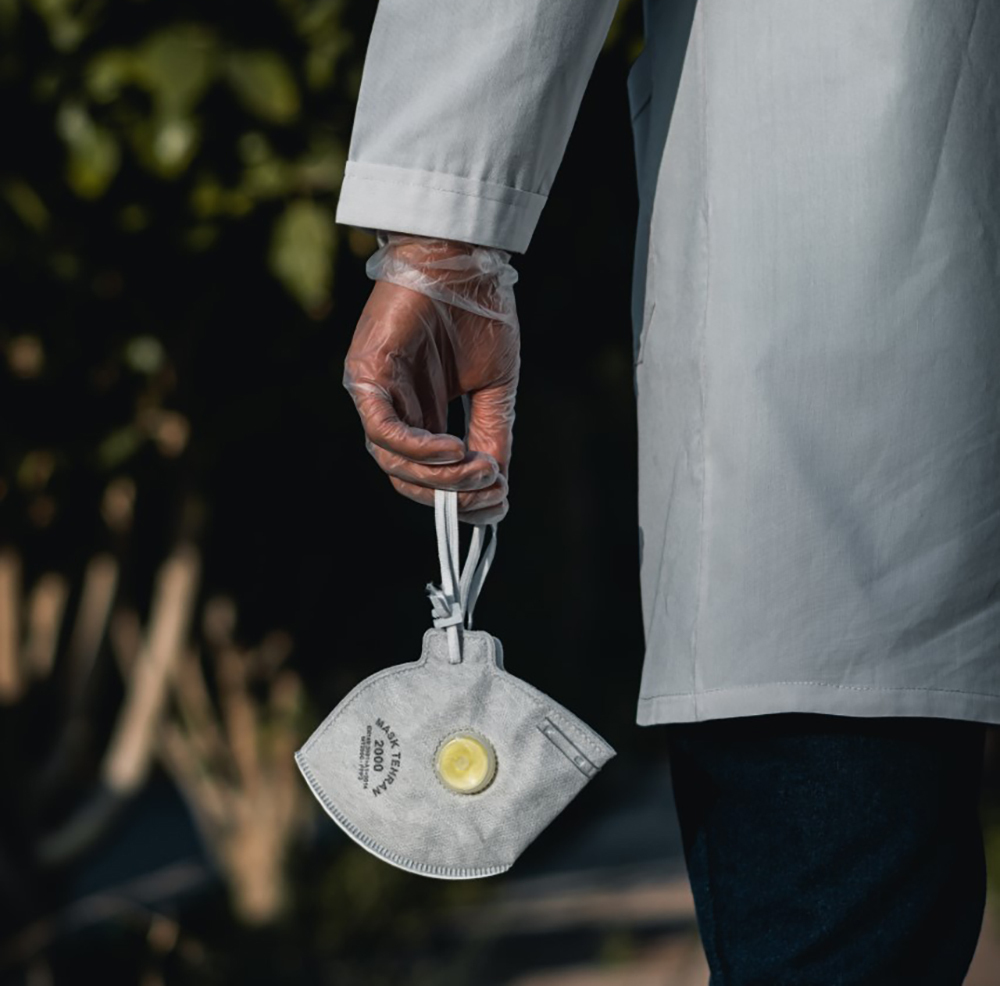 The importance of the media in helping dispel misinformation and the need for international cooperation in battling the coronavirus were topics in the first public conversation between senior health officials in Iran and their counterparts in the United States, an event hosted by Penn's Middle East Center (MEC).
Panelists at the Aug. 13 virtual event included Iran's former Health Minister Kamran Bagheri Lankarani, who now directs the Health Policy Research Center at Shiraz University of Medical Sciences; Hamid Soori, who serves on Iran's National Coronavirus Combat Taskforce; and Mohsen Moghaddami, an infectious disease specialist on the city of Shiraz's coronavirus committee. They were joined by virologist Susan Weiss, co-director of Penn's Center for Research on Coronavirus and Other Emergent Pathogens, and Vira Ameli, a doctoral student at Oxford who has been studying Iran's coronavirus response. 
The conversation was moderated by Penn's PIK Professor Jonathan Moreno, one of the world's leading bioethicists and public health experts, and organized by MEC director John Ghazvinian.
"It goes without saying that opportunities for dialogue between these two countries these days are at an all-time low. But it also goes without saying that such dialogue is perhaps more necessary than ever," Ghazvinian said. "Here at Penn, we would almost never be in a position to invite speakers from Iran to come to campus. A combination of U.S. sanctions, travel bans, and political sensitivities in both countries makes such events impossible. However, the recent coronavirus crisis, and the move to online events, presented us with an unexpected opportunity—the opportunity to foster public dialogue between Iran and the United States on a matter of great international urgency and significance."
Since the beginning of the coronavirus pandemic, at least 17 million people have been infected worldwide, and more than 600,000 have died. The largest public health crisis has taken place in the U.S., where some 4.7 million people have been infected and more than 150,000 have died. However, in the early part of the crisis, one of the hardest-hit countries was the Islamic Republic of Iran. To date, at least 300,000 Iranians have been infected, and at least 16,000 have lost their lives. 
The speakers discussed the scope of the disease in Iran and the challenges they face in dispelling hoaxes and ensuring the public receives and accepts accurate information from the media.
Pressing issues currently in Iran include making sure the media is providing accurate information to the public on the latest developments and research, Soori said.
Treating mental health issues from survivors of the disease and families of the dead will be a priority going forward, and the complexity of that is only now emerging, he said.
Weiss discussed the history of coronaviruses overall, what makes the novel coronavirus unique and stressed the importance of developing antiviral drugs in addition to putting the focus and funding on vaccines. 
"It's obviously really important to develop vaccines against SARS-CoV-2, but it's also important to think about that we really need antiviral drugs," she said. "While a vaccine might be specific to each virus that emerges—it may cross react, it may not—drugs that are going to affect SARS-CoV-2 will probably be effective against other coronaviruses that will emerge because these viruses have such similar mechanisms and proteins that make a way for replication and cause disease."
Ameli spoke about the challenges of communicating with citizens within Iran and globally in what she called this current "post-truth" world. The bar for fact checking stories about Iran is low in countries around the world and that adds to the demonization of Iran and contributes to the lack of solidarity, she said.
She also noted how U.S. sanctions have affected Iran's ability to respond quickly to the coronavirus outbreak, delaying access to diagnostic kits and other necessary medical equipment.
"We don't see any solidarity between countries for COVID-19; every country is just focusing on his or her own interest," she said. "This should be a universal issue, all of the countries should be combatting this disease in a collaborative manner, which I hoped would be done but I don't see it going on."
All panelists expressed an interest in continuing the conversation throughout the pandemic.
"As a great scientist once said, human beings are doing fine as long as they keep talking. So, we have to keep talking," Moreno said.
Susan Weiss is a professor and vice chair of the Department of Microbiology and Codirector of the Center for Research on Coronavirus and Other Emerging Pathogens in the University of Pennsylvania Perelman School of Medicine.
Jonathan Moreno is the David and Lyn Silfen University Professor, Professor of Medical Ethics and Health Policy, Professor of History and Sociology of Science, and Professor of Philosophy, with appointments in the Perelman School of Medicine and the School of Arts & Sciences at the University of Pennsylvania.  
Additional information and resources on COVID-19 is available at  https://coronavirus.upenn.edu/.