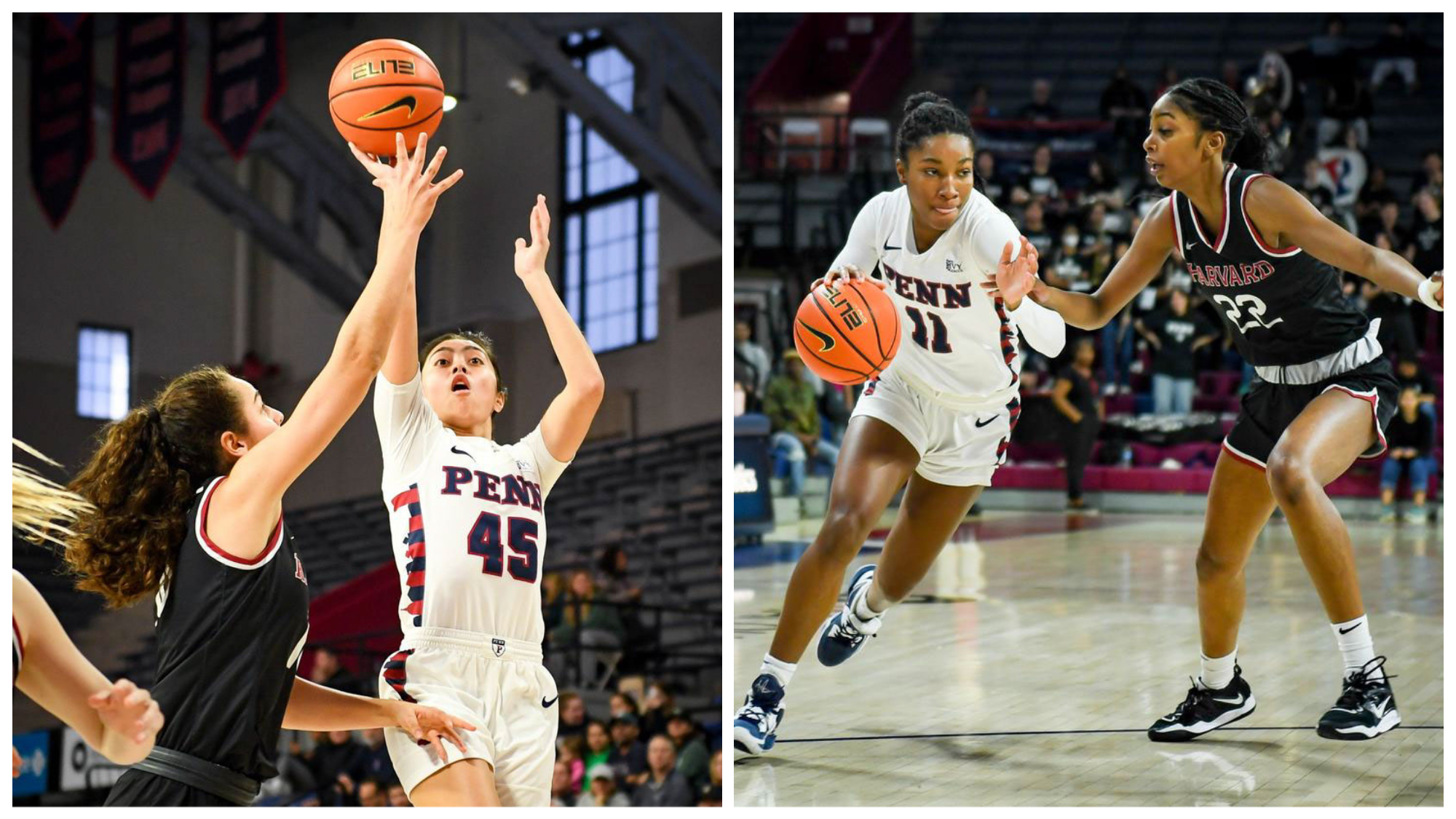 The women's basketball team moved into a tie for third place in the conference on Saturday by handling Harvard 70-64 at the Palestra. Fourth-year guard Kayla Padilla and first-year guard Simone Sawyer scored more than half of the Quakers' points, and both have received weekly Ivy recognition.
Playing all 40 minutes, Padilla dropped a game-high 27 points. She shot 10-16 from the field, 4-5 from three-point range, and 3-5 from the foul line. She also had a season-high eight assists, two rebounds, and one steal.
Padilla is now ninth all-time in scoring in school history with 1,228 points (in only three years of play). She is also second all-time in program history in three-point field goals, six behind all-time leader Karen Habrukowich's 196.
For the season, Padilla is averaging 16.8 points per game, third in the conference. She is second in the conference in three-point field goal percentage (.377), sixth in assists per game (3.7), first in assist-to-turnover ratio (1.7), and second in minutes per game (35.0).
Sawyer had 15 points in the Red & Blue's win over the Crimson, all on three-pointers. She played 37 minutes and shot 5-12 from behind the arc. She added two rebounds, one assist, and one block. Sawyer is averaging 8.0 points per game, fourth-best on the team. She has drained 39 three-pointers, second on the team behind Padilla's 61.
The Quakers are 15-8 overall and 7-3 in the Ivy League headed into Friday's contest against Yale (11-12 overall, 5-5 in Ivy League) in Connecticut, and Saturday's matchup against Brown (10-12 overall, 3-7 in Ivy League) in Rhode Island.