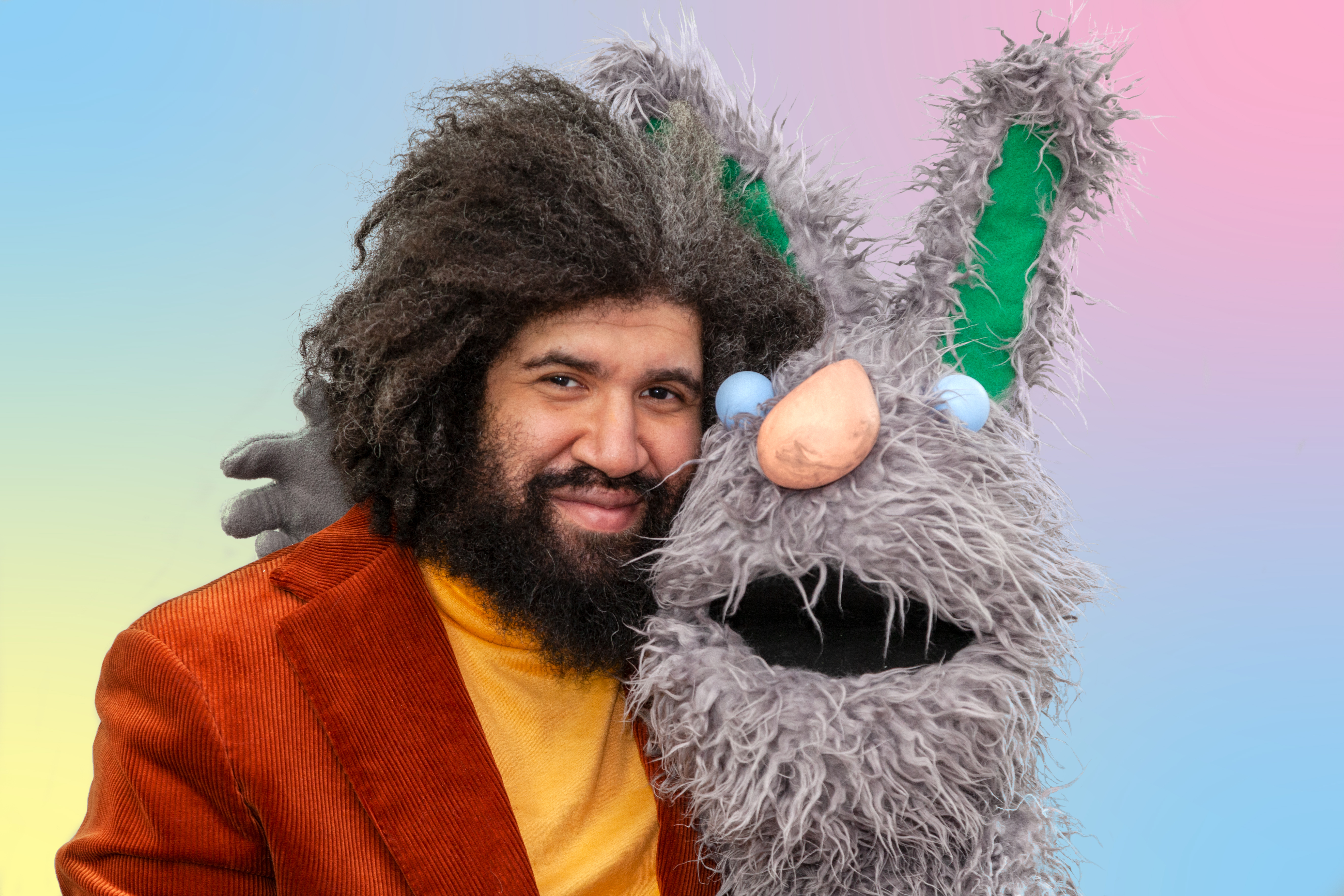 Jayson Musson, a Fabric Workshop Museum (FWM) artist-in-residence, is a multidisciplinary artist who works with—among other forms—video, painting, music, and sculpture.
Born in the Bronx, New York, in 1977, he studied photography at University of the Arts in Philadelphia and graduated from the Stuart Weitzman School of Design with an MFA in 2011. His work has been recognized internationally and was included in group exhibitions at the Whitney Museum of American Art, the Lisson Gallery, and Postmasters Gallery, all based in New York; Whitechapel Gallery, in London; Galerie Perrotin, in Paris; and Grimmuseum, in Berlin.
His current exhibition, "His History of Art," is the culmination of his residency at FWM and will be on display through Nov. 13. Penn, meanwhile, celebrates the installation of Musson's sculpture, Sculptural Allegory for a Specific Cultural Sphere, in the lobby of the Annenberg Center for the Performing Arts. The sculpture, crafted in 2014, is a donation from Musson as the newest addition to the University Public Art Collection.
Ahead of a talk Musson will deliver inside the Annenberg Center's Arts Lounge on Friday, Oct. 21, he discusses the whimsical sculpture, his new exhibit, and his taste for comedy and satire.