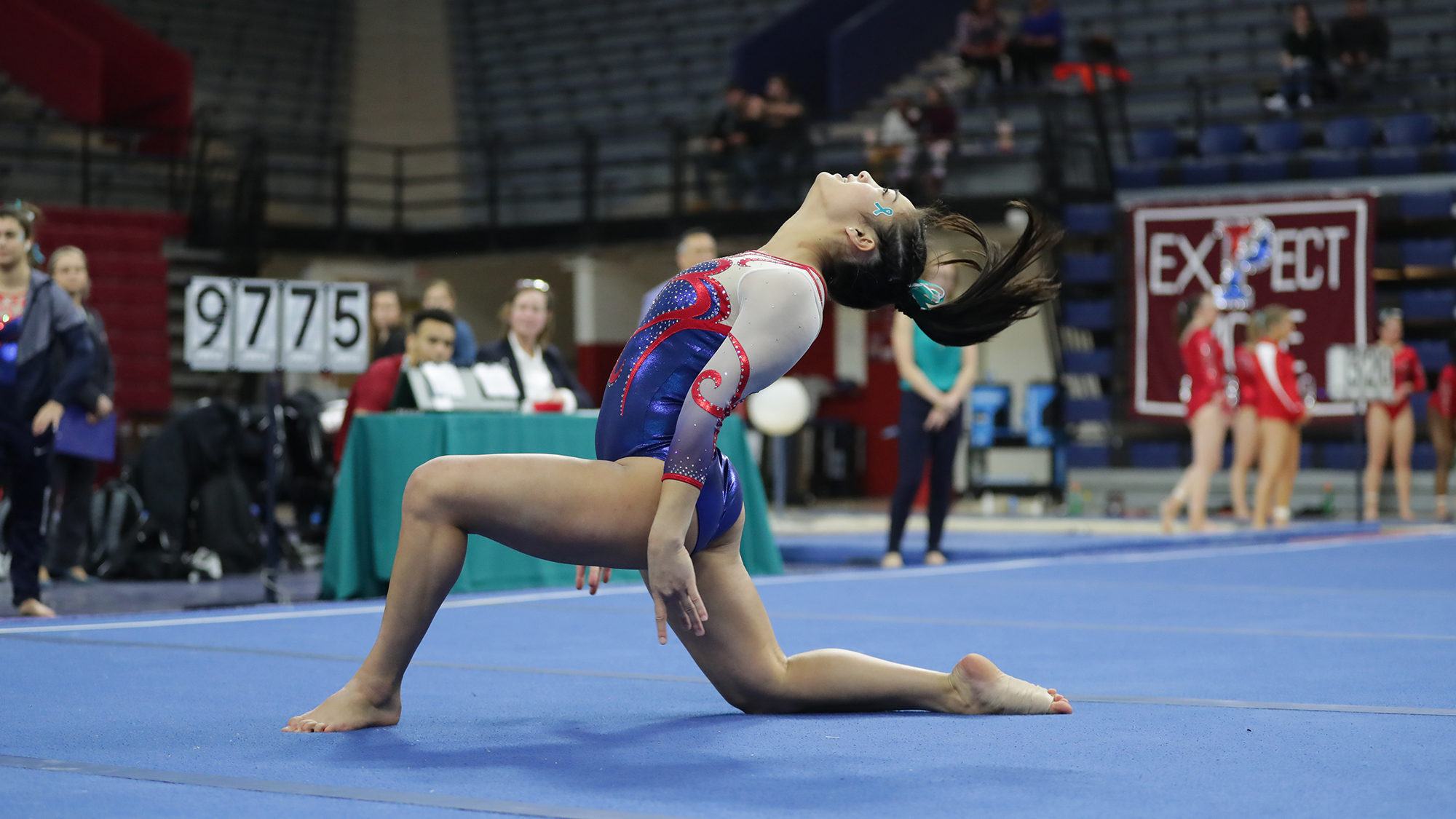 On Sunday at the Palestra, in the season opener against Towson, sophomore Sydney Kraez of the gymnastics team placed first on the vault and floor, and won the all-around title in Penn's 192.650-191.425 loss to the Tigers.
Kraez, from Longmeadow, Massachusetts, picked up from where she left off last season, when she a Second-Team All-ECAC selection on the floor and vault.
Against Towson, she led all 11 performers on the vault with a score of 9.775. She scored a 9.75 on her first attempt, followed by a 9.80. Towson won the event, outscoring the Quakers 48.625-48.250.
On the floor, Kraez's score of 9.800 was tops among the 12 competitors. She scored a 9.85 and 9.75. The Red & Blue took the top four positions in the event: Freshman Rebekah Lashley placed second with a score of 9.775, and juniors Jordyn Mannino and Darcy Matsuda placed third with scores of 9.750. Penn won the event 48.700-48.150.
Competing on the bars, Kraez finished fourth (9.475) on the team behind Maninno (9.675), junior Rose Hoffman (9.650), and senior Kellie Flavin (9.600). Towson was victorious in the event by a score of 48.375-47.100.
Sophomore Natalie Yang placed first overall on the beam with a score of 9.825. Kraez finished third with a score of 9.675. Towson won the event 47.500-47.375.
Kraez's all-around score of 38.725 was tops at the meet.
The Red & Blue take on George Washington next on Sunday, Jan. 19, in Washington, D.C.