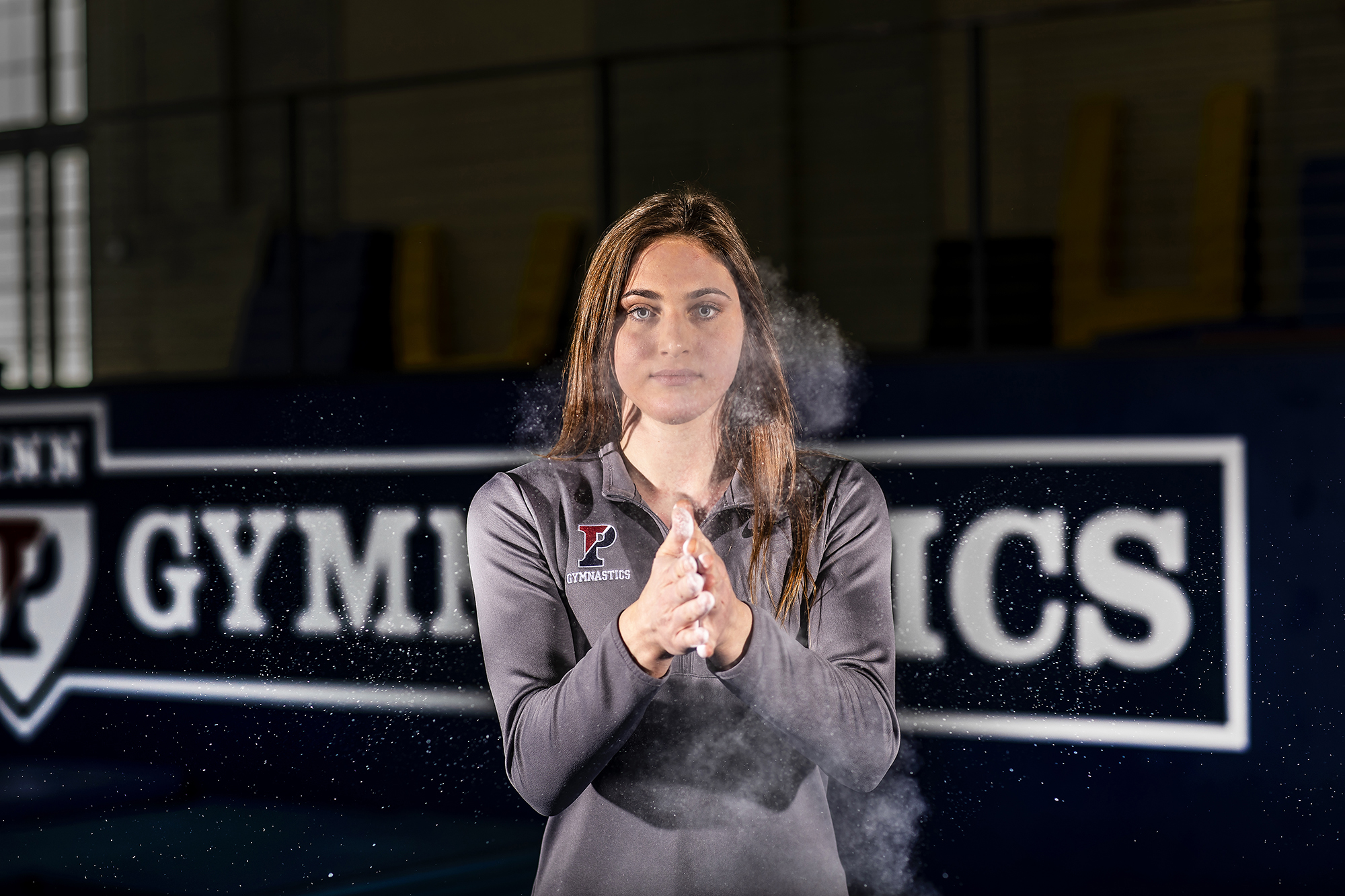 Twice so far this season, sophomore Jordyn Mannino of the gymnastics team has earned Eastern College Athletic Conference (ECAC) honors for her high marks on the uneven bars and floor.
She was presented the ECAC Coaches Choice Award on Jan. 23 following a 9.675 score on the bars and a 9.800 floor score at a dual meet at Yale.
On Feb. 5, she was named ECAC Specialist of the Week after finishing second on the bars with a score of 9.825 and fourth on the floor with a score of 9.775 at the Teal Meet at the Palestra. Her marks helped Penn achieve a combined score of 193.900, a season high at the time.
From Manhasset, New York, on Long Island, Mannino has been doing gymnastics for about 15 years. She says she appreciates the camaraderie that is cultivated by being a part of the team.
"I truly like the team aspect of it, especially this team now," she says. "It's a great group of girls and I truly consider them 21 of my best friends. I'm excited to come into practice every day and just be with them and work hard and keep getting better."
On Saturday, March 23, the gymnastics team will compete in the ECAC Championship in Ithaca, New York.
Penn Today sat down with Mannino in the Tse Sports Center to chat about the work of being a gymnast, what makes a good routine, why she enjoys the floor exercise, the team aspect of the sport, and her interest in health.