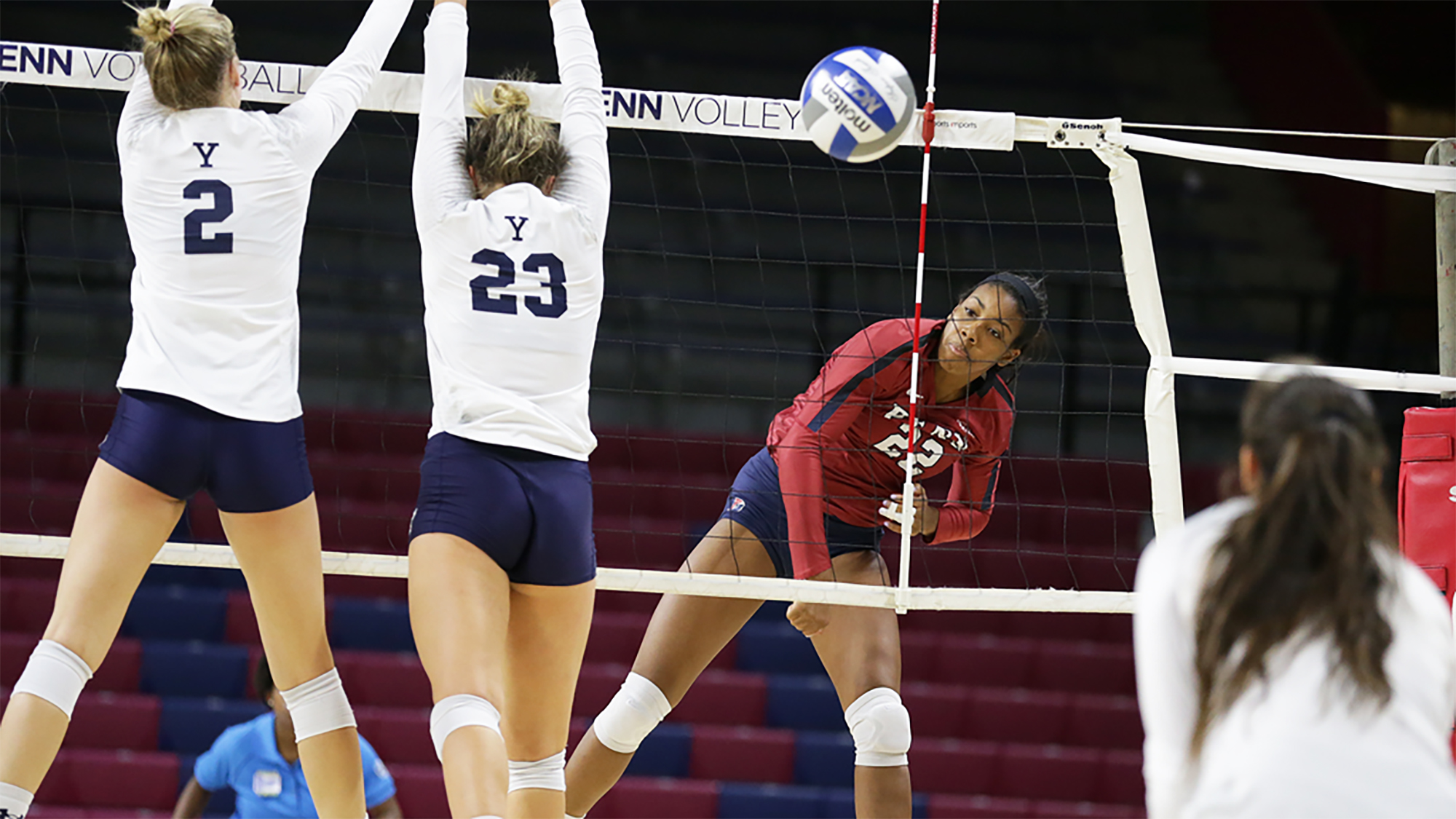 Englewood, New Jersey's Autumn Leak has been selected Ivy League Rookie of the Week in the wake of her productive performance in Penn's defeats of Harvard and Dartmouth over the weekend at the Palestra.
The Quakers beat the Crimson 3-1 on Friday to move to .500 on the season. Leak had 11 kills, four blocks, and two digs in the match, and a team-high 13 total points.
On Saturday versus the Big Green, Senior Night for the Red & Blue, Leak helped Penn's seniors Madison Goldstein and Caroline Raquel win their final game at the Palestra, scoring 15 kills—her season and career high—in the Quakers 3-1 victory. She also had three digs and three blocks. 
Leak has an even 200 kills on the season, second only to teammate Parker Jones. She is the first Penn freshman to achieve 200 kills in a season since Jones in 2017.
11-10 overall and 4-8 in Ivy League play, the Red & Blue conclude their season this weekend on Friday at Yale and Saturday at Brown.