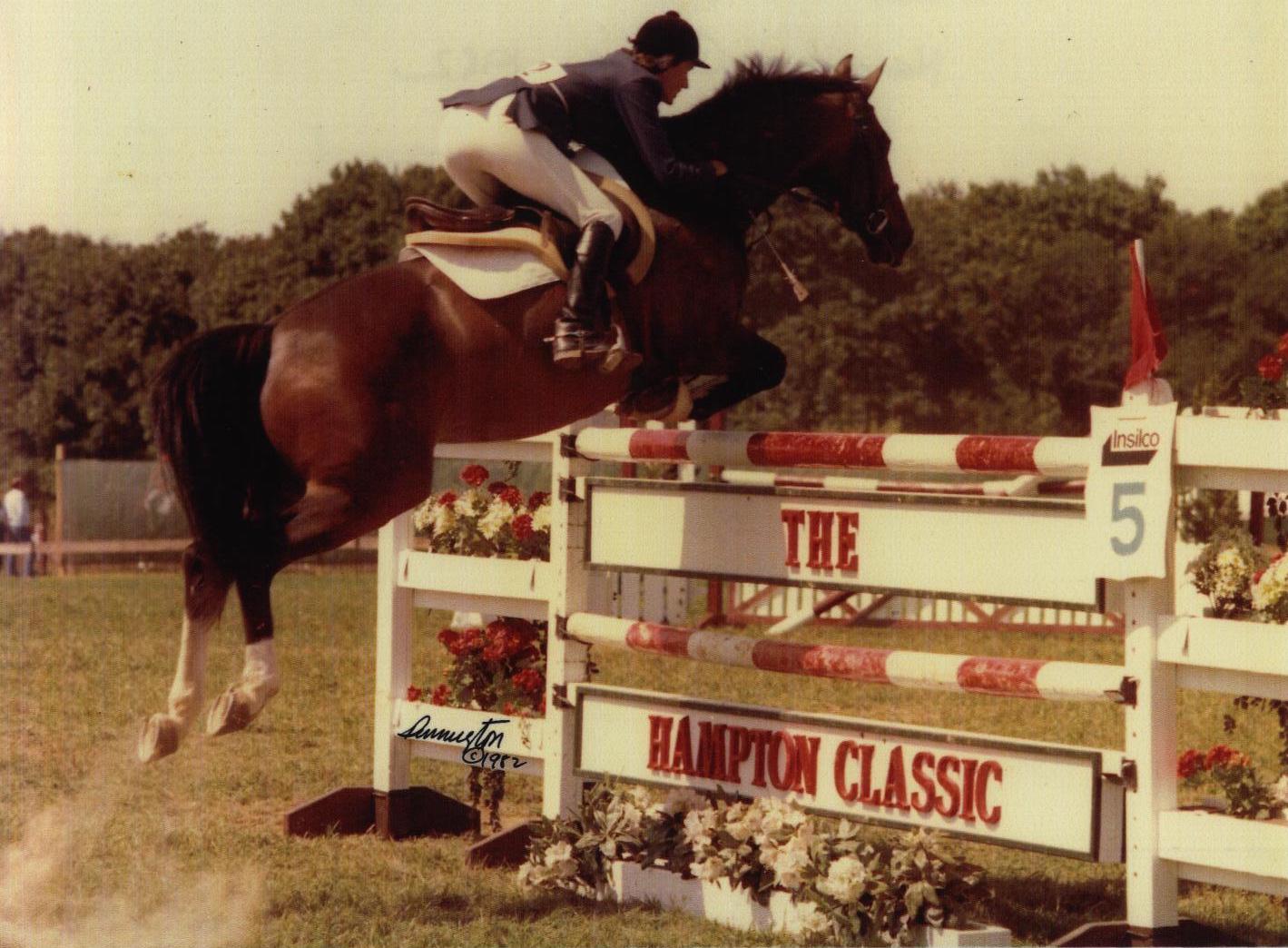 Timothy Manzi was the son of horse people. His father raced horses for a living, and his mother also worked with horses. "It was a little like second nature to me," he says.
But it wasn't until college that Manzi realized his path to equine work would come through veterinary medicine. And his eyes were opened further after his first year of vet school, when, through the Csaba Vedlik Equine Scholarship, he had the opportunity to participate in a 10-week, immersive summer internship learning about all things equine medicine.
"I got to absorb so much; I gained an insane amount of knowledge," says Manzi. It was an experience that helped set him on a path that led to his current position, for which he was hired last year, as a radiologist at the School of Veterinary Medicine.
That's the purpose of the Vedlik Scholarship: to give veterinary students the opportunity to learn about large animal medicine, a field that is not always the easiest path. Yet there's a continuing need for specialists who know how to handle animals from the friendly farm pony to an elite Thoroughbred, and this training opportunity sets up students for a rewarding career.
That fact is gratifying for Carlene Blunt, a longtime donor to Penn Vet who established the Scholarship back in 1999, though she had been giving to the School for decades longer. 
Blunt grew up in Chicago and had always loved animals, particularly horses. When her father and his partners purchased some dairy farms in Florida to develop a golf course, he asked her if she was interested in bringing her horses there. "I said, 'why not?" Blunt recalls. 
The family moved south to Florida in the winter of 1959, converted an old cow barn on the property into a upgraded horse stable, and hired Csaba Vedlik to train their horses. Vedlik had served in the Hungarian horse artillery as a first lieutenant during World War II and taught in Germany before coming to the United States. He learned English after arriving by reading the newspaper. 
A talented rider, Vedlik trained many hunters and jumpers. Among them was Blunt's horse 'Silver Lining,' who won the second Grand Prix ever held in the United States. The National Federation named Blunt Horsewoman of the Year in 1972. 
When Vedlik died in 1991, Blunt wanted to do something in his honor. For years, the family had relied on Penn Vet's New Bolton Center Hospital to care for horses they had at a property in New Jersey, and they had had positive experiences. Working with then-Dean Alan Kelly and former Director of Development Jane Simone, Blunt decided to move ahead with establishing and endowing the scholarship program.
The scholarship is awarded each year to two first-year students, who go through rotations in the New Bolton Center Hospital, working alongside clinicians and veterinary students who are further along in their training. They have the option of following it with another stint in the hospital the summer after their second year as well.
"Seeing all the facets of what an equine practitioner could do was amazing," says Manzi, who graduated from Penn Vet in 2016. "I had no idea all that could be available to me."
For Kathryn Wulster Bills, now service chief of radiology at New Bolton Center, the experience of being a Vedlik Scholar was likewise transformative.
"I thought originally I wanted to do equine sports medicine," she says of her start as a vet student. "Think of them like the trainers for professional sports teams. They care for horses that go to the Olympics, high-level athletes. That was the main area I wanted to pursue."
During her summer in rotations, she spent several weeks learning from clinicians who do just that, along with specialists in imaging, which turned out to be the aspect of practice that appealed to her most. "The time I had during those clinical rotations was very influential," she says, and she now feels fortunate to work alongside some of the clinicians she learned from during her scholarship.
As for Blunt, she's happy to have found a fitting tribute to Vedlik. 
"I think he'd be pleased," she says.