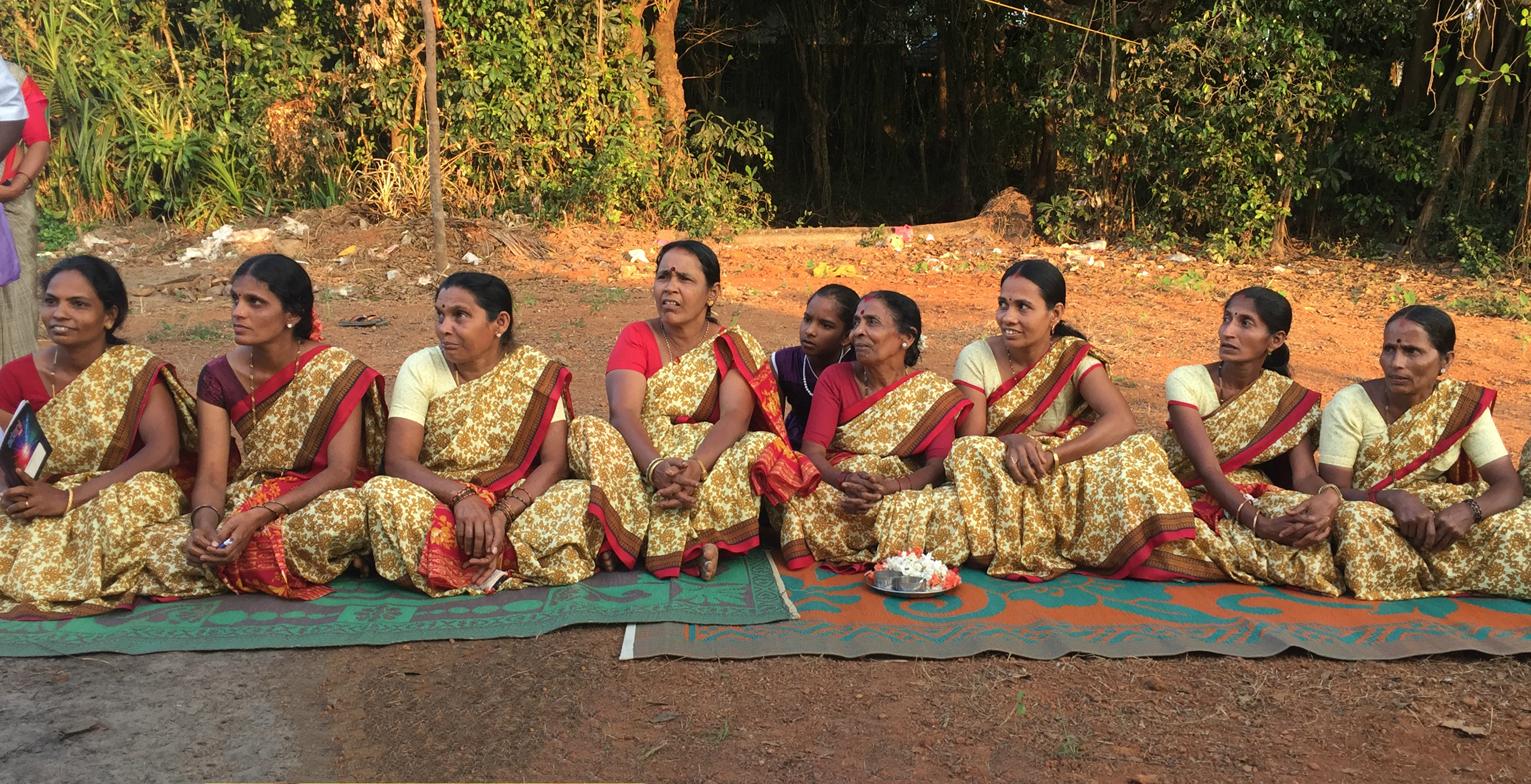 Last January, Allison Russell, a Ph.D. candidate in Penn's School of Social Policy & Practice spent 20 days in southwestern India traveling throughout the state of Karnataka and visiting Bangalore, Mangalore, and many small towns and villages in between. 
The trip was part of a research project examining the level of job creation resulting from the self-help group movement in India. Russell's role as a research assistant was to interview representatives of micro-finance institutions, banks, and non-governmental organizations (NGOs) about their work with self-help groups (SHGs). 
"Self-help groups," says Russell, "are small membership groups, usually comprised of 10 to 15 individuals, who come together to enable micro-lending in historically un- or under-banked segments of Indian society. Usually facilitated by MFIs, banks, or NGOs, these groups are often comprised of women, but can also be men or mixed gender. Past research has shown that these groups lead to women's empowerment and other benefits."
The project was led by Femida Handy, a professor and the director of the Ph.D. in Social Welfare Program at Penn, and Russell's adviser.
"There is an ancillary employment generation impact of microfinance initiatives," Handy says. "This is going a long way in creating employment in the formal labor market that is desired by many in villages."
Russell says that although the present study is small in scale, it may lead to a larger-scale study later. 
"These findings are interesting from an economic development and a policy perspective," says Russell, "since the SHG movement is the most popular micro-finance initiative in India, with extensive support from the Indian government and the private sector. If we know how the SHG movement may impact job creation in the formal labor market, we can begin to measure another, as yet unstudied, economic impact of this development strategy." 
Russell says that despite the job creation, the impact of SHGs on poverty has not been as great. "While SHGs promote women's empowerment and deter predatory lending in rural areas," she says, "they have been less effective at alleviating poverty." 
One possible cause, Russell says, may be that when female self-help group members were asked if they would rather use the loans to operate micro-enterprises or secure other paid employment, the women responded that they would prefer to have other employment. 
"This is likely," she says, "because women and their families have smooth consumption over the course of a month or a year, but when you operate a micro-enterprise, your income may not be smooth. It may be inconsistent from week-to-week or even day-to-day. Paid employment where the paycheck is regular is thus more desirable."
While the initial data collection phase was completed nearly a year ago, they are still working on finishing up their final data analysis and write-up for publication in the spring.
The preliminary findings indicate a substantial amount of the related organizations' employees' time and energy is devoted to working with SHGs.
"In 12 organizations included in this preliminary study, thousands of full-time equivalent employees are devoted to working with local SHGs," she says. "It was a little surprising to see the scale at which both the SHG movement and these organizations are operating on the ground in India." 
Russell says that it's difficult for an outsider to appreciate the number of people who live in India, and the field work gave her valuable insights.  
"It was incredible to learn about different facets of Indian society, development, and policy from the organizations and individuals who do this work every day. Professor Handy made sure I was equipped to conduct ethical, professional, and effective research on the ground," Russell says. "As my adviser, she has been well-acquainted with my work, and played a major role in my training as a researcher for over three years. The project and my involvement are thanks to her recognition of a critical gap in the research literature."
The project was funded by the Provost Office's Global Engagement Fund at Penn.