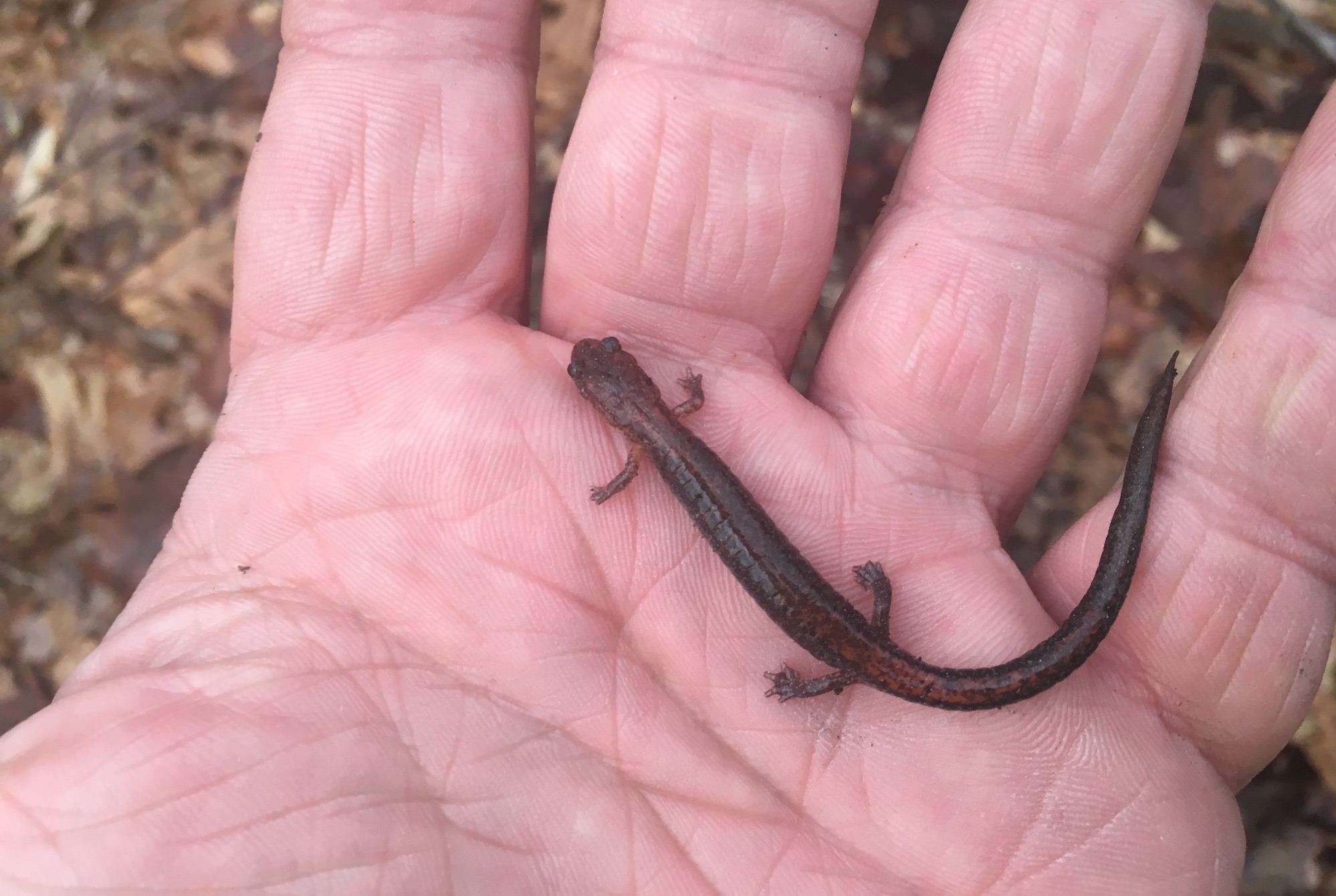 Part of what makes Penn staff, faculty, and students shine is what they do outside their commitments to the University.
Here, in Penn Today's ninth installment of the Side Gigs for Good series, we learn about four community members who give of themselves, offering their time, interest, and talent to a variety of worthy missions: advocating for children, protecting wildlife, raising awareness of mental illness, and supporting scholars on the other side of the world.
"Penn is great at supporting people's passions," says Kathleen Shields Anderson, executive director of operations and chief of staff in the Division of Public Safety, who serves as a volunteer lawyer for children who have been abused or neglected through the Support Center for Child Advocates. "I get to do it through this, but there are a million ways to support whatever area you're passionate about, whether it's volunteering, donating through Penn's Way, or something else. Especially right now, with everything that people are wrestling with during the pandemic, it fills you up, and you can really make a difference."
Salamander crossing guard
As a child, Wharton IT support specialist Lowell Lysinger Jr. spent hours playing in and around the creek behind his parents' home in Bucks County. "We'd flip over rocks and find salamanders," he says.
So, five years ago, when he learned that speeding cars were killing these tiny amphibians as they crossed roads during their migration, he felt compelled to help. "There are still some around, but they are under constant threat" he says. "If we don't do something to help, and if their habitat disappears, eventually it will catch up with us and they will disappear altogether."
Lysinger first read about this volunteer opportunity in a newspaper article about the Heritage Conservancy, a nonprofit based in Doylestown, Pennsylvania. He reached out in December 2015, received training, then participated in his first migration in early 2016, equipped with the necessary permission from the Fish & Game Commission to handle the animals.
Salamanders hibernate during wintertime. When conditions are just right—rainy and wet, not too cold, not too warm, typically in February or March—they migrate. "They find these pools of water where they mate and lay eggs," Lysinger says.
Often, the trek to these vernal pools requires crossing a street, no small feat for creatures just a few inches long. Lysinger and others lend a literal hand, picking up the animals and depositing them safely on the other side of the road. The volunteers frequently work in teams of two or three, with teams positioned at different sites.
Generally, the work is slow, with nightly tallies of just a handful of salamanders. But Lysinger recalls one stormy 2020 night that stands out. On his way home from work, he decided to stop at the migration location, where he positioned himself to wait for the impending rain.
"As the storm approached, lightning flashed in the sky and the wind howled and you could hear trees crashing in the forest. Then it poured," he recalls. "One minute, there were no salamanders, and the next they started crossing the street." More and more showed up. "That night we saved about 50 salamanders and about half as many frogs and toads," says Lysinger.
Moments like those that motivate Lysinger to continue this work for as long as he's able. "Late night in the forest with the rain and the cold and the water running and these critters coming out and helping them, it's really special," he says, "and it's right in our own backyard."
Assisting at-risk Afghan artists and scholars 
As a scholar, Fatemeh Shams specializes in Persian literature, which includes many past and present writers and poets from Afghanistan. So, when the United States withdrew from that country earlier this year, she checked in on a few friends and acquaintances there.
"At first, I wasn't aware of the depth of the crisis," says Shams, an assistant professor in the Department of Near Eastern Languages & Civilizations in the School of Arts & Sciences. "Soon it became much, much larger than helping one or two friends. Suddenly one poet or one scholar had a family of four or five that had to leave together."
She started receiving unsolicited CVs and portfolios from academics, poets, and artists in Afghanistan, not just people who worked in the humanities but also those who studied chemistry and physics, engineering, mathematics, medicine. Since mid-August, she has spent hours and days reviewing the resumes, unsure how she could personally help.
"As an Iranian living in exile for many years, I knew these people are in an extremely vulnerable and fragile position. Many of them basically lost their livelihoods overnight," she says. "I felt very responsible and extremely protective toward them. But navigating their way out of Afghanistan and helping with their resettlement proved much more complicated than I imagined."
Shams began emailing colleagues in the U.S. and Europe. "We established a wide network of scholars at different universities who were willing to help in any way they could," she says. She also partnered with an organization called Scholars at Risk, which protects those at humanitarian risk worldwide and tries to match them with academic positions, some temporary, some longer term. "I am pleased to say that Penn is now officially a member of the Scholars at Risk Network, and we are currently working with colleagues across many departments to bring our first at-risk Afghan artist-scholar to campus."
Given the work's sensitivity, Shams cannot say how many people she and others have aided, where they've gone, or how many still need assistance. One newer challenge centers around the practicalities of securing J-1 exchange visas, presently a lower priority for those issuing them.
"You see Afghanistan in the news headlines less and less these days," says Shams. "But the scale of this tragedy is still yet to unfold."
That notion alone has opened her eyes. "There is always this tendency to say that as academics, we're not activists," she says. "But when does the humanitarian and humanist approach come into play? When does activism become essential to us as academics? This situation in Afghanistan offers an important lesson."
Support for mental illness
On the same day that Mary Berger was offered a position in the School of Veterinary Medicine's development office, she got a job offer from the Delaware Chapter of the National Alliance on Mental Illness (NAMI). Berger accepted the role at Penn and is now director of annual giving and advancement operations at Penn Vet. Yet she also felt drawn to the mission of NAMI Delaware, so, when they asked her to take a seat on the board, she gladly accepted.
Today, about 15 years later, Berger still serves on the board, now in her second term as its president.
"We've made some huge advancements in the community and in expanding our programs," Berger says. "One of our goals was to help with education around mental illness. It can start young, and often if it's not addressed at a young age it can be hard to control by the time you're an adult."
As board president, Berger played an instrumental role in hiring the current executive director, who is now in his eighth year of service. She meets with him regularly, leads monthly board meetings, and assists with the organization's fundraising efforts—her specialty—and other initiatives, such as an annual walk and conference.
Berger's own experiences with friends and family who have had mental illnesses play a part in her interest in the organization. Severe mental illnesses, like major depression and schizophrenia, are a focus for NAMI Delaware, says Berger. "These are things that there really isn't a cure for," she says. "It's a matter of helping families and the sufferers to try to live as normal a life as possible."
The pandemic has exacerbated the strain of mental illness for many but also brought new attention to how pervasive and impactful these conditions can be. "We have a long way to go with the research and treatments for mental illness," she says. "But I think the pandemic kind of woke people up."
An advocate for child victims
Before joining the Division of Public Safety nearly a decade ago, Kathleen Shields Anderson served for five years as an assistant district attorney in Philadelphia. Newly minted ADAs generally do a stint in municipal court, then spend time in the juvenile system. Anderson was assigned to what prosecutors call "B court," where cases involve child victims and adult defendants. "These cases are a special responsibility and take a certain type of commitment," Anderson says.
She soon discovered that she was willing to take on that commitment. "There is a lot of gray area in the criminal justice system, and there are a lot of areas that don't work very well," she says, "but I think we can all agree that no child should have to suffer at the hands of an adult."
During her time with the district attorney's office, Anderson became involved with the Support Center for Child Advocates, which strives to secure safety, justice, and well-being for child victims of abuse and neglect. She continued doing so when she took a position at Penn, donating money and helping with the organization's annual toy drive. But she was also busy finishing her M.B.A., working full-time, and raising her young son.
Around 2017, she "looked up and realized that I exist outside of being a mom and my job," she says. "I love what I do at Penn. Penn Public Safety is one of the most professional public safety organizations I have ever had the pleasure of working with, but it's taken me away from one of the things I loved about working in the in the DA's office, which was working with victims."
Fortunately, her colleagues at Penn, including Maureen Rush, vice president for public safety and Anderson's supervisor, were eminently supportive of her stepping up her volunteer work. By 2018, she had taken her first case with the Support Center as a volunteer lawyer, using her time off from Penn to counsel and accompany child victims as they testify in court.
And she's had a case ever since. At its heart, the work entails being an advocate for the child. "I explain to the kids about who the players are in the courtroom, what's expected of them," says Anderson. "I tell them the only thing that they have to do is go in there and tell their truth. And I tell them, 'This is not your fault.' I try to relieve some of the pressure on them."
The children Anderson works with range in age from 4 to 17. She often will wear their favorite color to court for a week or bring finger puppets to keep them entertained. In a particularly impactful instance, she helped a client whose case had been in the justice system for years. "By the time I met her she was 16, and she had decided she was done, that no one cared or believed her," she says. "In the end she got up and she testified, and on her 17th birthday the jury came back with a verdict of guilty of all charges. She finally felt heard and believed. It was the most rewarding thing I have ever seen; I know that shifted the trajectory of her life."
Anderson says her advocacy work allows her to put her skills to work in the community. "That's what builds community and that's what communities do; they take care of one another," she says. "When you ask my son what Mom is doing, he'll say, 'Mom is helping other kids.'"
This is the ninth article in a series called Side Gigs for Good. Visit the Penn Today archives to read parts one, two, three, four, five, six, seven, and eight. If you have a side gig for good to share, contact Michele Berger.