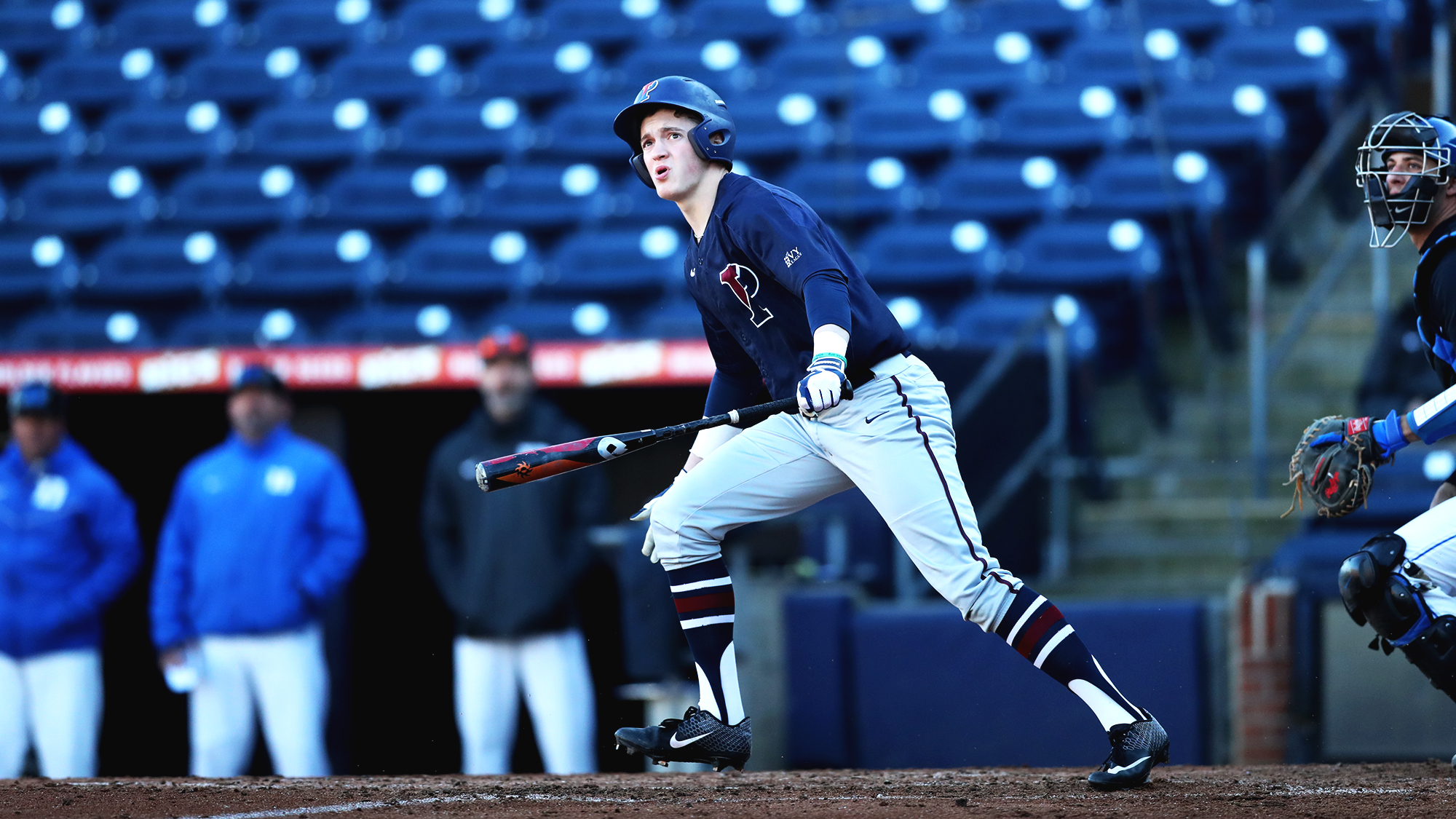 Sophomore infielder Eduardo Malinowski of the baseball team has been on a tear recently, batting .550 across five games and scoring 10 runs, which has earned him Ivy League Player of the Week distinction.
In a 19-3 win over Lafayette in New Jersey on March 12, Malinowski went 5-6 with a double, a triple, one RBI, and four runs.
The Quakers played doubleheaders against Fairleigh Dickinson on Saturday, March 16, at home and Sunday, March 17, in Teaneck, New Jersey.
Malinowski was 0-2 with one run, one walk, and one RBI in an 8-4 victory in the first game of Saturday's doubleheader. In the second game, an 18-5 win, he was 2-5 with two runs, one RBI, and one walk.
Penn defeated Fairleigh Dickinson 8-5 in the first game of Sunday's contests. Malinowski batted 2-4 and had one run, two RBIs, and one triple. In game No. 2, a 16-2 triumph, he was 2-3 with two runs, three RBIs, one walk, one double, one triple, and one stolen base. 
On the season, Malinowski—the Big 5 and Ivy League Rookie of the Year last season—is batting .321 for the 9-4 Quakers, and has 18 hits, 14 runs, 14 RBIs, and four triples. He is tied for second in the country in triples and is first in triples per game average.