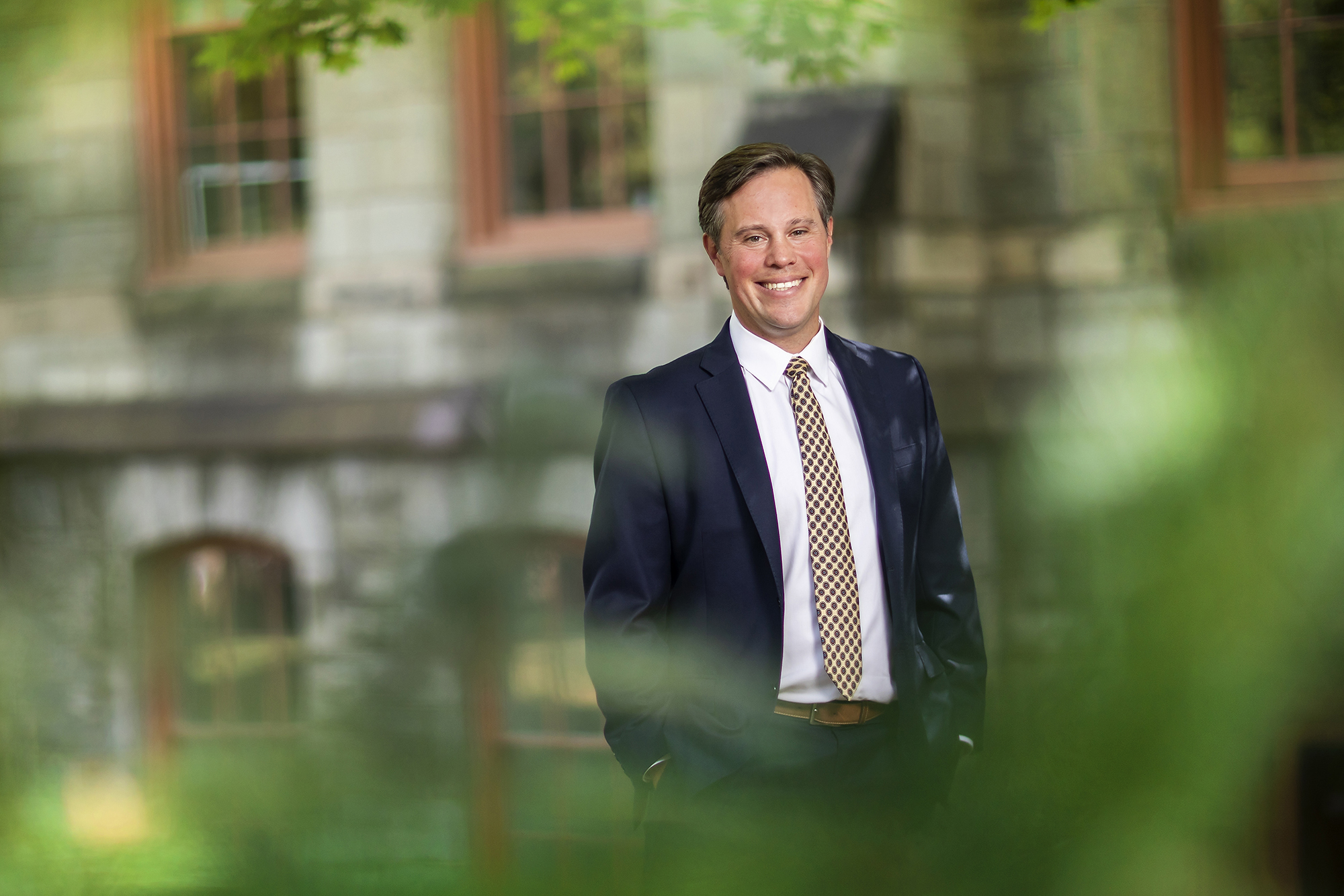 Mark F. Dingfield has been named Vice President for Finance and Treasurer at the University of Pennsylvania, effective Oct. 17. The announcement was made today by Senior Executive Vice President Craig R. Carnaroli.
"Mark's selection follows the completion of a national search from a robust and diverse pool of candidates," said Carnaroli in making the announcement. "His strong leadership skills, broad-based experience, and dedication to Penn's mission greatly distinguished him within a highly competitive pool."
Dingfield will lead Penn's cash and short-term investment and capital financing strategies as well as oversee its financial functions. He will also be responsible for the University multiyear financial planning efforts and will collaborate closely with Penn Medicine leadership on its own financial activities. He will directly manage the strategic and operational direction of the Comptroller's Office, Financial Systems & Training, Global Support Services, Research Services, Risk Management and Insurance, Student Registration and Financial Services, Gifts and Investment Services, and Finance & Treasury.
"It is an honor to serve Penn in this new capacity, and to work with Craig Carnaroli and University leadership to help advance Penn's mission through the effective stewardship of our financial resources," said Dingfield. "I am deeply grateful to my colleagues in the Provost's Office, and I look forward to joining the excellent team in the Division of Finance, who play such a critical role in supporting the Penn community across a broad range of financial services."
Dingfield joined Penn in 2017 as the associate provost for Finance and Planning. During the past five years he has improved the quality and efficacy of financial and operational services in the Provost Center, including 30 departments and more than 1,500 staff, as well as having a positive impact across the entire University. In the Provost Center, he developed new processes and reporting that track financial commitments and budgets, built a capital planning and projects group that delivered a broad range of facilities projects, and extended the Provost's shared services model for financial and human resources to include other key Provost departments.
In his role as the Provost's budget liaison across Penn's 12 schools, Dingfield has built strong relationships with the University's academic leaders collaborating on faculty growth and establishment of new academic initiatives. He also shares the University's commitment to diversity, equity, and inclusion; in the past two years, he implemented a new diversity hiring initiative that resulted in a nine-point increase (to 40%) in hiring of underrepresented minority staff across the Provost areas.
Dingfield has made a positive impact across the University's operational landscape having served as a co-sponsor for two key business transformation initiatives, the Human Capital Management Program and Next Generation Student Systems. And beginning in 2020, he was among the leaders of Penn's COVID Response Team, which designed and implemented Penn's testing and campus health response to COVID-19.
Prior to joining Penn, Dingfield served as the Executive Director, Planning, Analysis, and Technology, Office of Finance and Treasury at Princeton University, where he managed an integrated financial planning, analysis, and technology team. During his time at Princeton, Mark led initiatives including the implementation of a new enterprise system for budgeting, financial reporting, and data analytics. He partnered with university senior leaders in the development of financial models for Princeton's 2016 strategic framework, including financial planning and the analysis of strategic, academic, and capital initiatives.
Prior to his career in academia, Dingfield worked for Microsoft both in the United Kingdom and in the United States on a range of multinational marketing and business initiatives.
He earned his B.A. from Swarthmore College, his Ms.C. from the London School of Economics, and his Ph.D. in political science from Temple University. He serves on the advisory boards of Breakthrough of Greater Philadelphia and the West Philadelphia YMCA.