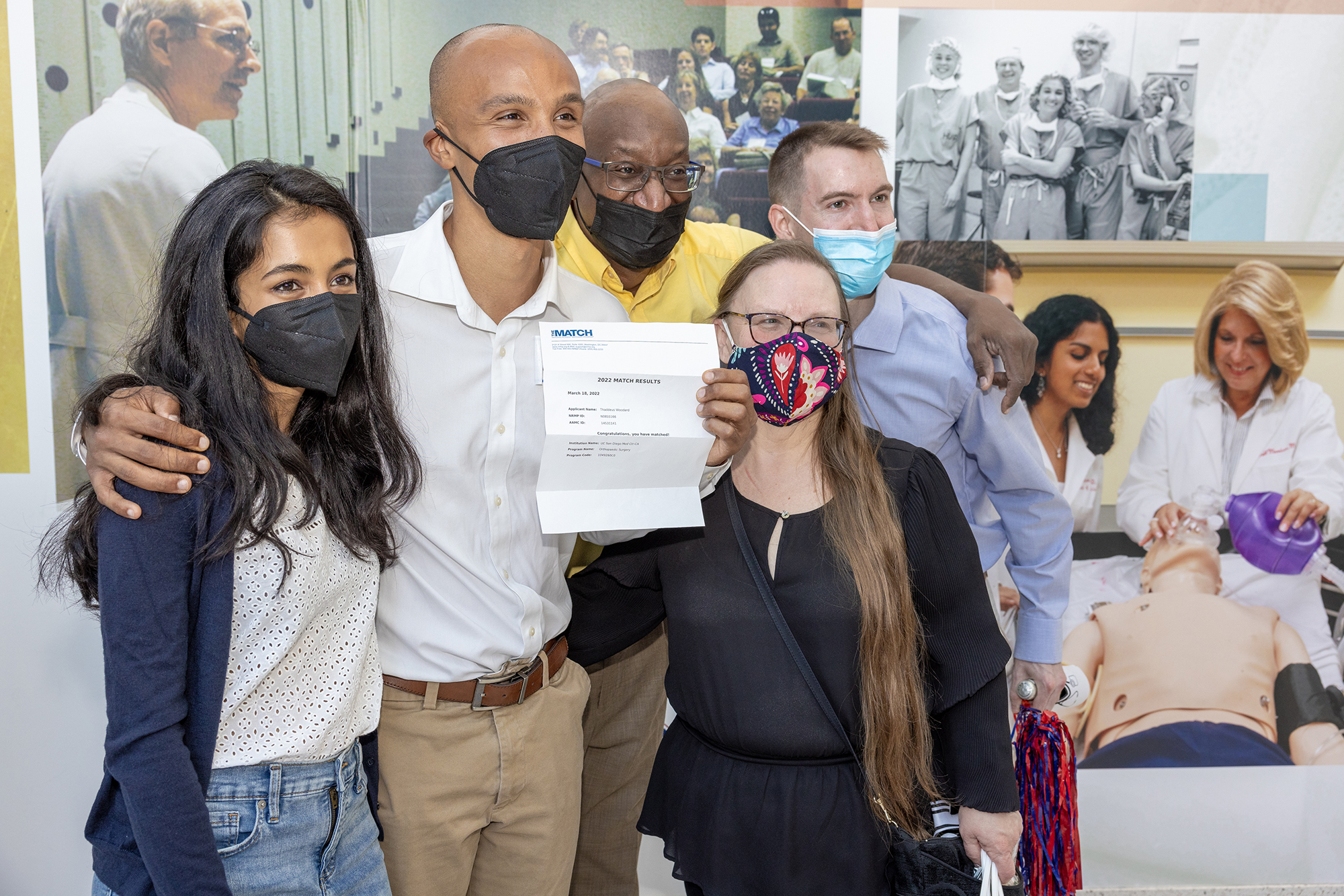 Students celebrate Match Day in person since the start of the pandemic, after a virtual ceremony in 2020 and a hybrid event in 2021.
On Friday, March 18, 160 graduating Perelman School of Medicine students—along with their peers, friends, and family members—gathered in person at the Jordan Medical Education Center for this year's event.
"Our students have accomplished so much during their time here at Penn—persevering, volunteering, and learning through two years of a pandemic," says Suzanne Rose, senior vice dean for Medical Education. "And today, as they look forward to their promising futures, we congratulate them on their success and join them in joyous reflection on their great achievements."
Match Day, which occurs nationwide on the third Friday of March each year, is one of the biggest moments for graduating medical students. As the clock strikes noon, students discover where their future medical careers will take them as residents.
The rigorous process of finding a match begins in the summer, consisting of advising and mentoring, and applications. This is followed by rounds of interviewing with residency programs across the country, this past year all done virtually. From there, students participate in a ranking process where they rank their preferred programs and the programs rank the students. At the Match Day ceremony, each student excitedly awaits the countdown to noon, anticipating the relief of opening their envelope and discovering their match after months of waiting and years of hard work.
"My heart is so full for each and every one of our students, and it's especially meaningful as we celebrate these students in person after all this time," says DaCarla Albright, associate dean for Student Affairs and Wellness.
Read more at Penn Medicine News.