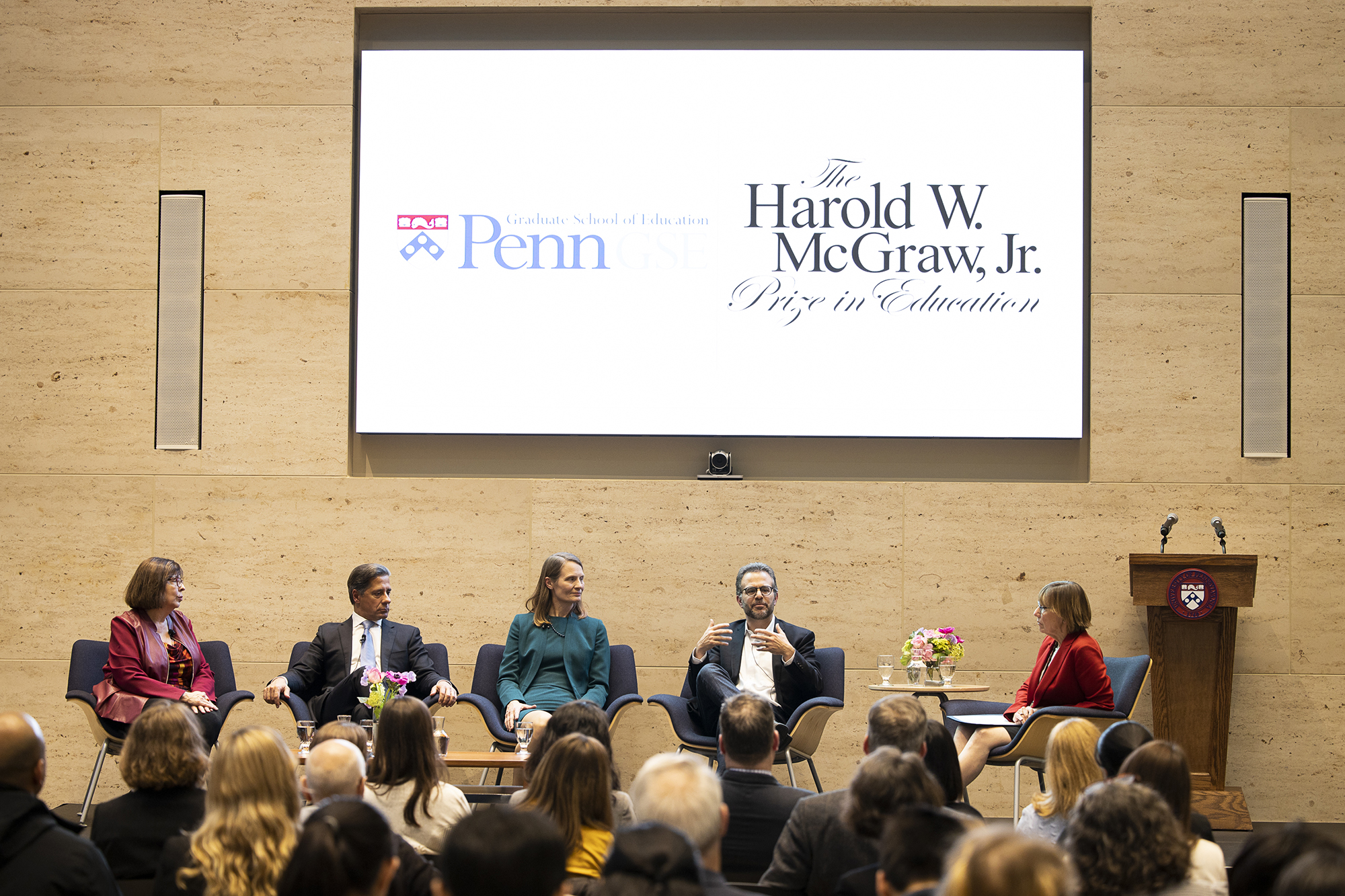 Since 1988, the Harold W. McGraw, Jr. Prize in Education has honored innovators who are transforming teaching and learning. But as the McGraw family thought about the future of the prize, they began looking for a partner to help build on the prize's legacy.
That led the family to the Perry World House Feb. 13 with Penn President Amy Gutmann, Penn Graduate School of Education Dean Pam Grossman, and Catalyst @ Penn GSE's Michael Golden to announce Penn GSE as the new home of the prize.
The announcement was followed by a panel discussion featuring four past prize winners, and marks the kickoff to a series of events, webinars, and publications that will help educators and policymakers around the globe tap into the wealth of knowledge of past and future prize winners. Penn's innovative group Catalyst @ Penn GSE will lead the efforts to help educators and change-makers put new ideas into practice.
"I'm excited about what this partnership is going to mean in the lives of all the young people who will benefit," said Harold McGraw III.
"Finding answers to the most complex challenges requires new ways of thinking, and throughout its history, the McGraw Prize has done exactly that," said Gutmann. "Its illustrious recipients have changed our understanding of learning and changed, frankly, how we teach."  
Read more at Penn GSE.