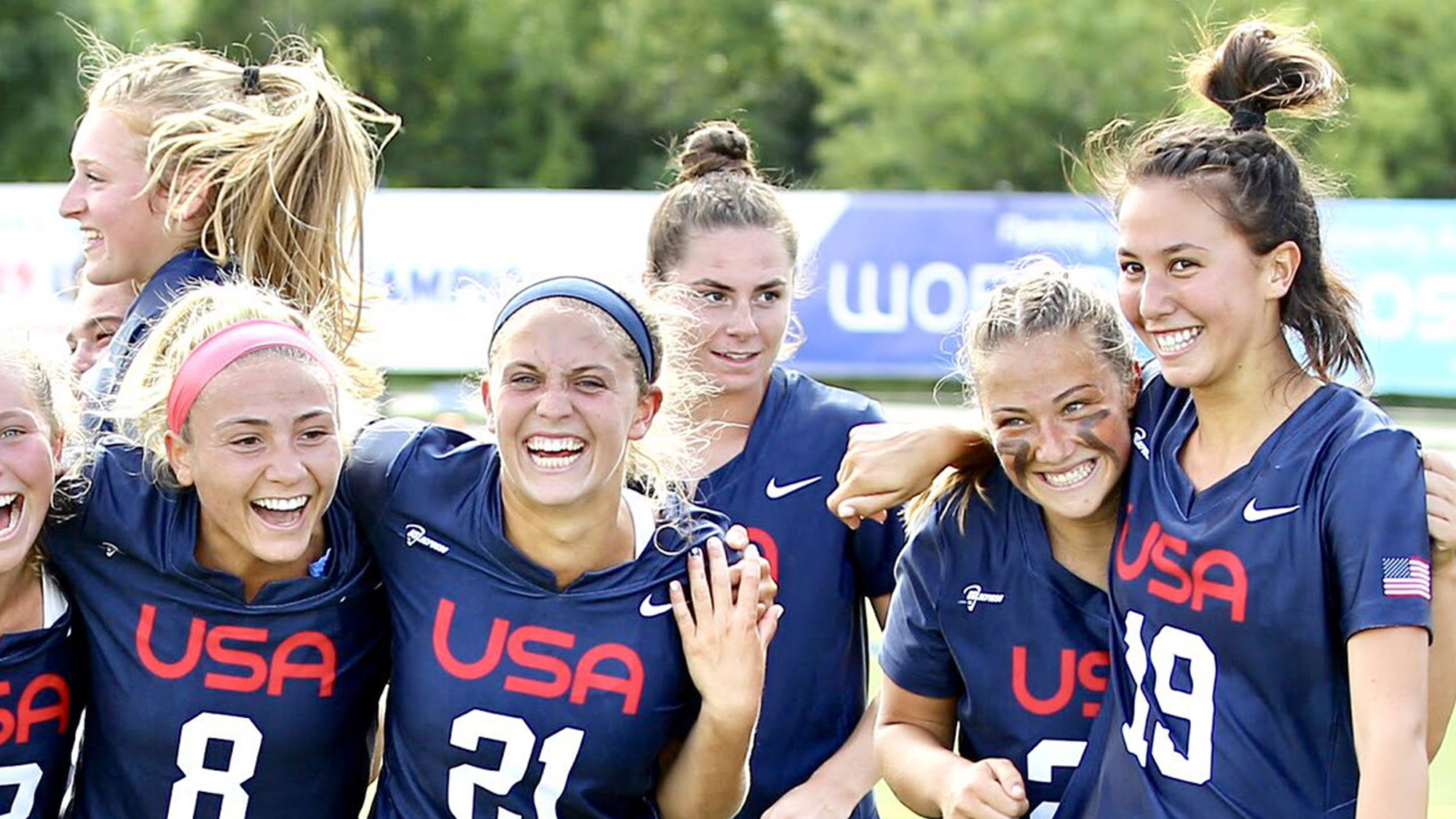 Soon-to-be sophomore Michaela McMahon of the women's lacrosse team earned a gold medal over the weekend as part of Team USA at the quadrennial U19 World Championships in Peterborough, Ontario.
The U.S. defeated Canada 13-3 in Saturday's final to bring home the gold.  
McMahon, a midfielder from Bardonia, New York, had two assists and one shot on goal in the title game.
"I'm just really proud of the team," Head Coach Kelly Amonte Hiller told US Lacrosse. "I think we worked pretty hard this week, all throughout the week, on our defense. I feel pretty good about the way we played."
Team USA knocked off Australia 21-6 to reach the championship match. McMahon scored two goals on three shots on goal in the semifinal contest. 
A 2019 All-Ivy honorable mention selection, McMahon played in all 18 of Penn's games last season, and made 11 starts. She ranked fifth on the team in goals and points, with 22 and 25 respectively, and helped the Quakers advance to their 13th-consecutive NCAA Tournament. 
McMahon was one of 24 players who took part in a training camp for the U.S. U19 team in June at US Lacrosse headquarters in Sparks, Maryland, and was one of 18 players selected for the final roster. She spent the summer training and traveling with Team USA in preparation for the World Championships.