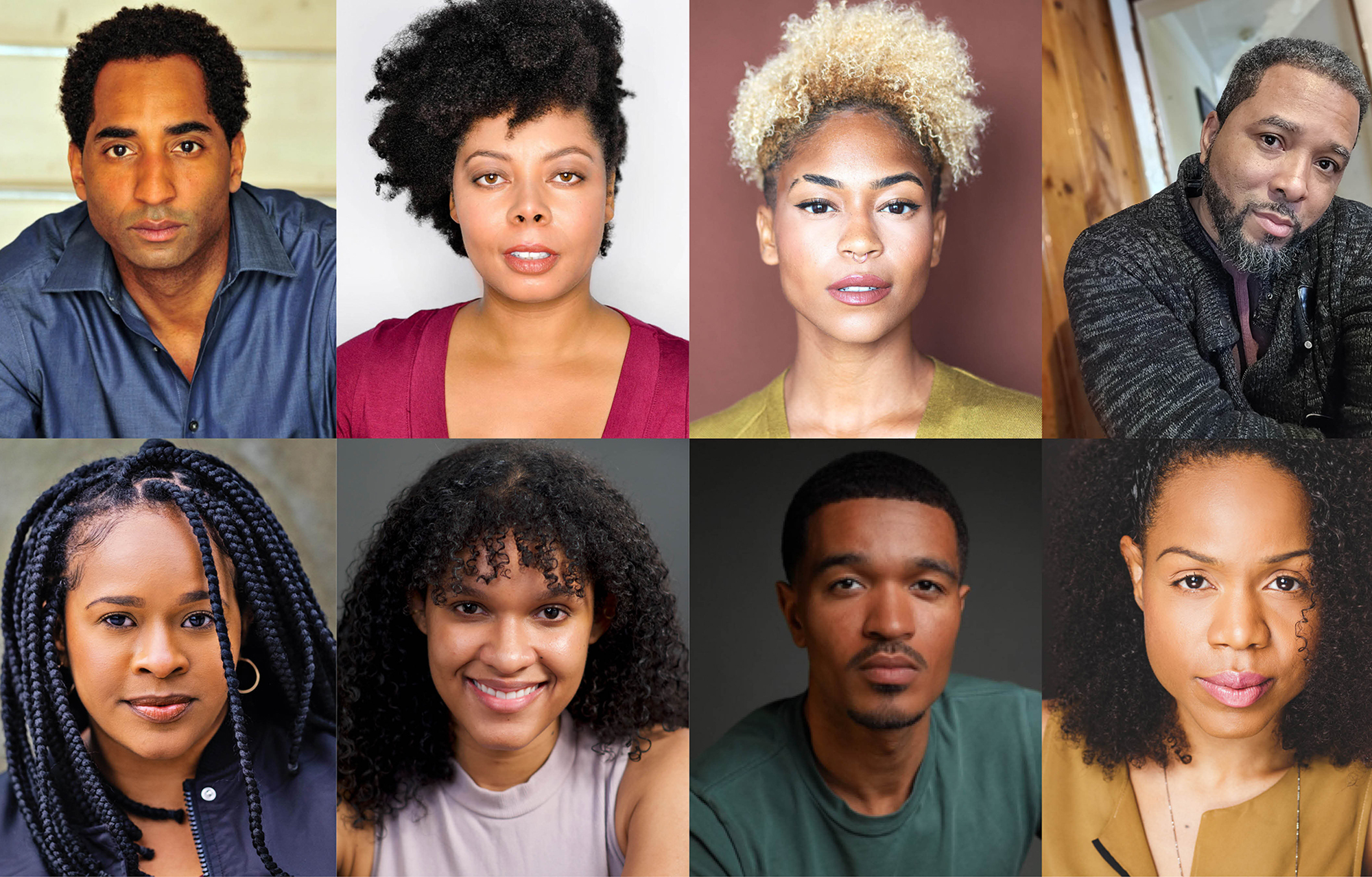 Coming to the stage of the Harold Prince Theatre at the Annenberg Center for the Performing Arts is a world-premiere play by New York City's Negro Ensemble Company (NEC), a 2022-23 Penn Live Arts artist-in-residence of the Brownstein Residency for Artistic Innovation. It's a rare treat for Philadelphia theatregoers, as the play will launch here before having a run in New York. 
"This is an exciting marriage between two legacy organizations," says Chris Gruits, executive and artistic director of Penn Live Arts. "We crafted the residency around supporting new work, which is exactly what NEC does. For more than 50 years they have focused on bringing to life new work that explores often ignored aspects of the Black experience, and supports playwrights and actors of color."
The NEC residency kicked off in the fall and included a series of workshops involving Herman Beavers, the Julie Beren Platt and Marc E. Platt President's Distinguished Professor of English and Africana Studies, and his "August Wilson and Beyond" course that invites conversations with the West Philadelphia community. The fall also saw a trio of one-act plays developed at Penn and performed at the Annenberg Center in October. The two-act play, "Mecca is Burning" is a culmination of the work that's been done this year at Penn, featuring protest poetry, reflections on the history of the civil rights movement, and dialogues around race today. 
"Playwrights like Cris Eli Blak and other young playwrights are contributing to the piece and crafting new work that addresses historical and contemporary issues," Gruits says. "We wanted to commission that type of work because it supports the broader commitment that Penn Live Arts has had across our own 50-year history, to supporting contemporary storytelling and to reflecting underrepresented stories of the Black experience."
"Mecca is Burning" was created as a collaboration between five playwrights, including Black (who also performed his play "Clipper-Cut Nation" during the One-Act Play Festival), Lisa McCree, Levy Lee Simon, Mona R. Washington, and Karen Brown. Brown also serves as director of the production. 
Brown says the group set out to articulate what they were feeling about the current climate—political and social—in the U.S. This ranged from conversations around increases in racism to voting rights. 
"We essentially asked, 'Where are we in this country? And how are we feeling about that?'" Brown says. "And I think the reason we're doing that is because there are not a lot of platforms for African American people to speak, and one of the ways, traditionally, that we have spoken, is through our art."
She describes the piece as a drama featuring four families—eight characters, total—with surreal, stream-of-consciousness elements throughout. It also features a small amount of music, movement, and poetry. There will be some props featured in the show and a basic set that involves doors. 
Most exciting about the work to her, she says, is the uniqueness of working with four other playwrights for one show. 
"We generally only work with one playwright at a time, and so this is an opportunity to see the work of more than one playwright and expand our ranks of people whose work we can go to and work with us again as we grow," she says. "The other exciting aspect is the partnership with Penn and getting to introduce our company to an audience that would not know us."
She's hopeful, she adds, that a culturally diverse audience will show up to the series of performances on Feb. 15-18. 
"I think what happens is you don't really get to hear what everyday people are feeling," she says. "We can talk to friends and family, but when you have a play, you get to reach outside of what you know and reach people who may or may not understand your culture, who may or may not know or feel what you, individually, are going through, culturally. It's a way to provide an understanding of, or insight, into what other people want or need, or fear, or to give them joy or make them angry or sad."
Beavers says that working with NEC was valuable as a way of helping students in his August Wilson course understand the core values of an artistic organization and what it means to reflect those values in productions.
"We had a rich conversation, because having [Brown] there, we were able to talk about early incarnations of the organization in the 1950s and the manner in which one of the core values was to develop actors who had a very serious approach to their craft, who were not interested in being part of the stereotypical representation of Black people from Hollywood," Beavers says. 
"It's nice to have a theatre organization of NEC's reputation working with Penn Live Arts."
John McInerney, executive director of The Sachs Program for Arts Innovation, which supported the residency, echoed the importance of having a collective like NEC at Penn committed to advancing Black actors, directors, and writers. 
Gruits adds that Penn Live Arts hopes to continue working with NEC for future seasons. It is, he says, a "hole in one," as a way of connecting students, faculty, community, and Penn Live Arts. 
"In many ways it's a perfect example of what Penn Live Arts can do on and off campus, while at the same time creating important, timely work by artists of color," Gruits says. "It's an exciting process and a big part of what we do, commissioning and then watching as new work is being realized before our eyes. It's been an incredibly fruitful residency, inside and outside of Penn."