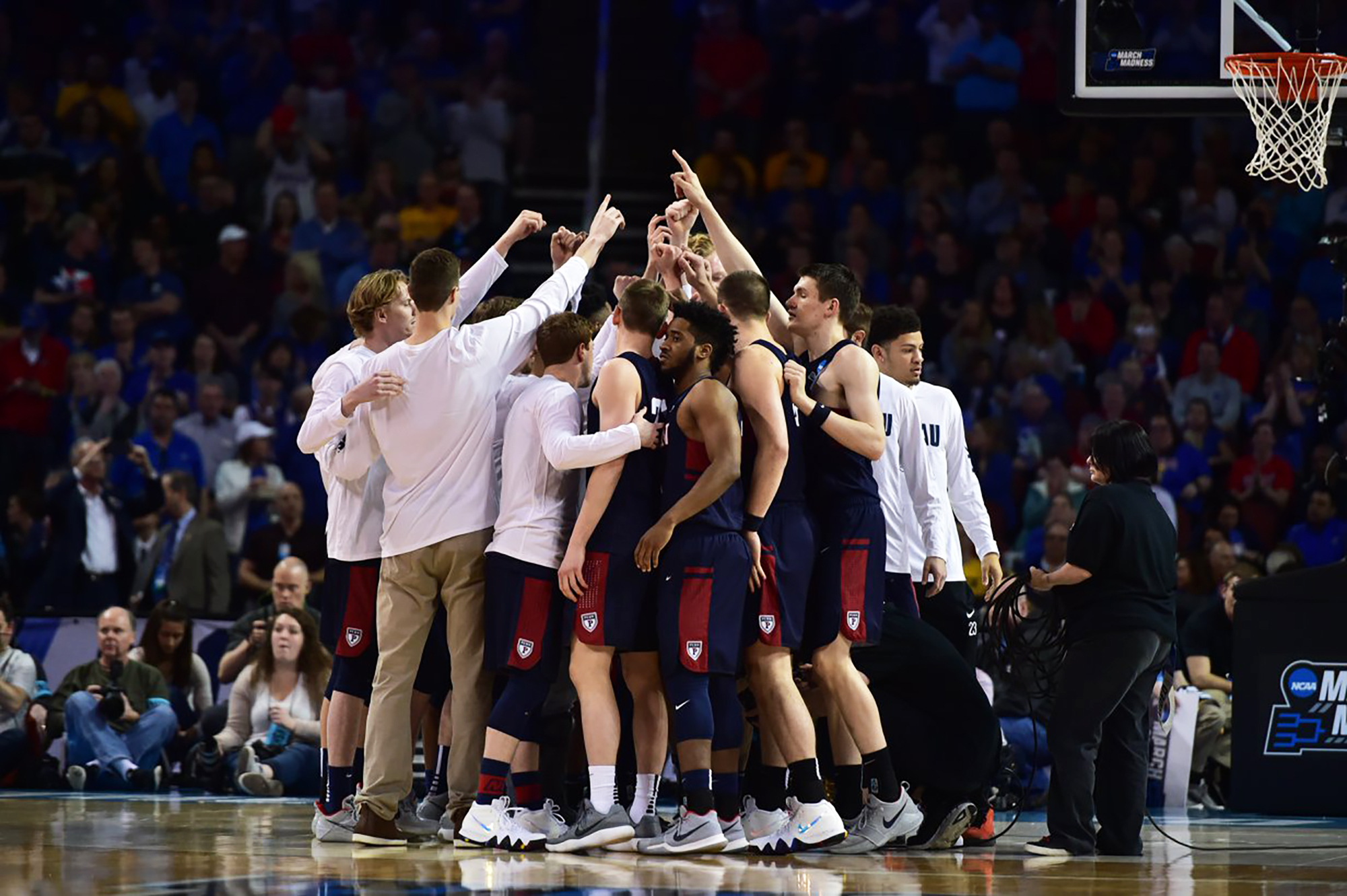 The defending Ivy League champion men's basketball team has been picked to finish second in the 2018-19 Ivy League Preseason Media Poll, which was determined by votes from two members within each school's media contingent and two national voters.
Harvard, who Penn defeated in the Ivy League Tournament to win the title, received 12 of 18 first-place votes and was picked to finish No. 1. The Quakers received five first place votes. Yale was picked to finish third. 
Capturing their first Ivy League title since 2007, the Red & Blue finished last season 24-9, the most wins by the program since 2001-02. Penn was 12-2 in conference play, and the win over Harvard in the championship game advanced the Quakers to their 24th NCAA Tournament and first since 2007.
Four starters return from last year's squad, including junior forward AJ Brodeur, a unanimous First-Team All-Ivy selection, and junior guard Ryan Betley, a Second-Team All-Ivy honoree. Betley was the leading scorer on last year's team, averaging 14.3 points. He also grabbed five rebounds a game and shot 39 percent from the 3-point line. Brodeur averaged 13.1 points, 7.2 rebounds, and shot 54 percent from the field.
Steve Donahue, the John R. Rockwell Head Coach of Men's Basketball and the 2017-18 Ivy League Coach of the Year, enters his fourth season manning the Penn sidelines.
 
The Quakers open their season on Tuesday, Nov. 6, against George Mason in Fairfax, Va. Their home opener is Friday, Nov. 9, versus Rice.