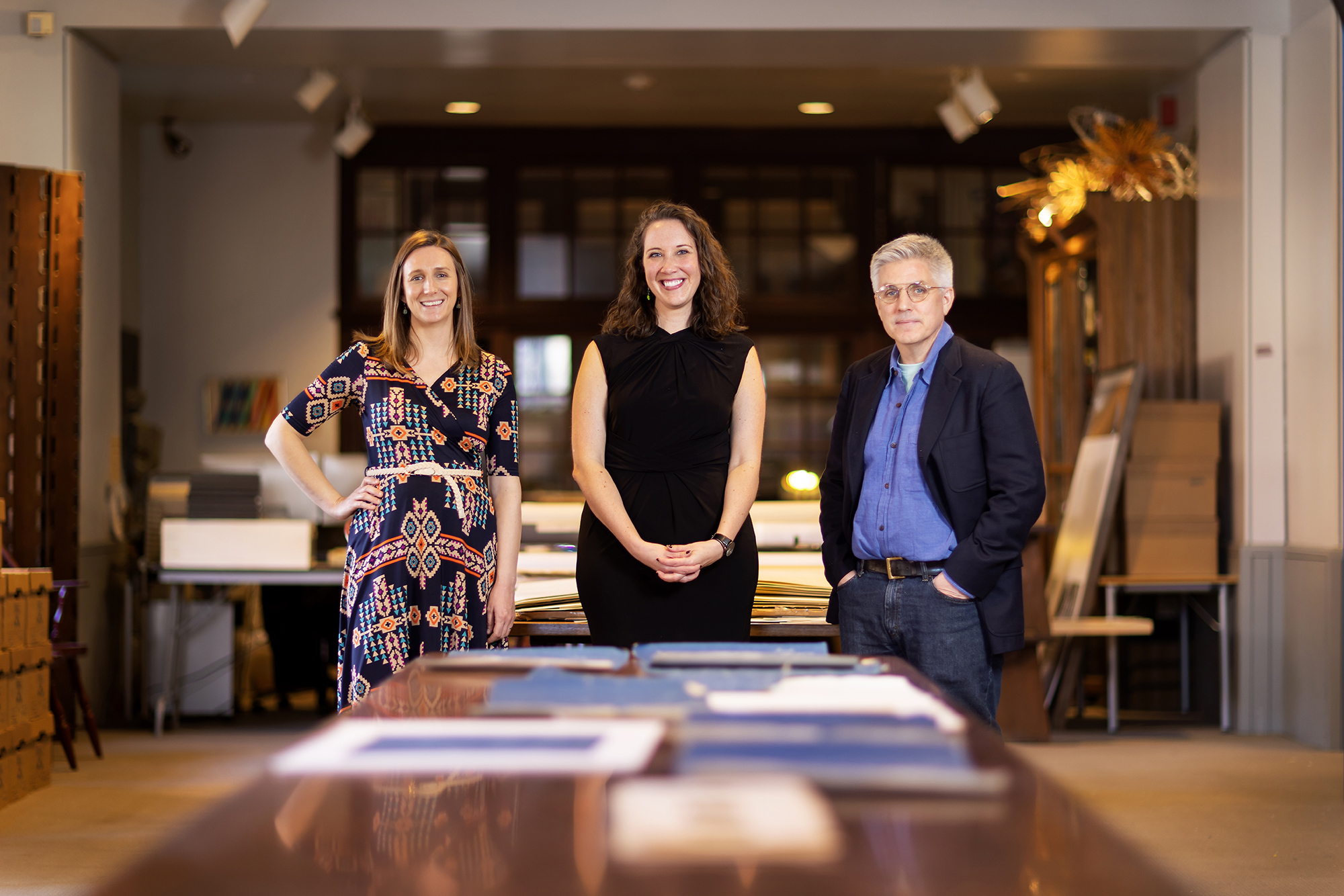 Minerva Parker Nichols is the most famous architect you've never heard of, says Penn's Margaret (Molly) Lester, who has been researching Nichols' life and career for more than a decade.
It started with Lester's thesis for a master's degree in historic preservation from Penn's Stuart Weitzman School of Design in 2012. Since then Lester has created a website, a podcast called "What Minerva Built," related video shorts, and several journal articles dedicated to Nichols, the first woman in the United States to practice architecture independently.
Now, Lester is the lead scholar and co-curator of the upcoming exhibition "Minerva Parker Nichols: The Search for a Forgotten Architect" at Penn's Architectural Archives, working with the Archives' William Whitaker, curator, and Heather Isbell Schumacher, archivist, as well as documentary photographer Elizabeth Felicella.
The exhibition, funded by a $360,000 grant from The Pew Center for Arts & Heritage, opens March 21 and will be on view through June 17.
Lester is the associate director of the Urban Heritage Project in the Weitzman School's Graduate Program for Historic Preservation and PennPraxis. In that role, she helps community partners like the National Park Service research and develop long-range plans to preserve and manage significant cultural sites, primarily in Washington, D.C., from the Lincoln Memorial to about 300 parks in the area.
"I've always been interested in how women have shaped the built environment," Lester says, an interest that has driven her dedication to studying Nichols' life and career.
Nichols, who was born in 1862 and died in 1949, opened her practice in Philadelphia in 1889, after earning architectural certificates and completing an apprenticeship. She operated her Philadelphia business until 1896, attracting commissions and press coverage worldwide. Even after she married and had four children, she continued working in architecture. She designed at least 80 buildings, many homes in Philadelphia's suburbs, and also schools, churches, hotels, and several women's clubs. And yet only a fraction of her drawings survive, Lester says, and she is rarely included in historical assessments.
The exhibition includes Nichols' personal and professional archives, and Elizabeth Felicella's black-and-white photographs of the 30 surviving buildings, materials that have become part of the Architectural Archives' collection. The photographs will be submitted to the Historic American Buildings Survey of the Library of Congress, the most comprehensive record of the country's built environment. An exhibition-related book by the curatorial team will be the first reference that includes every project known that Nichols designed, Lester says.
"We are building an archive in the absence of one. We've stitched back together as much as we can find in the world that relates to Minerva," Lester says. "They number in the hundreds, all these little fragments that piece back together, from really intensely personal things to parts of her professional files."
The exhibition already has generated media buzz in the industry, with articles in ELLE Decor, Architectural Digest, Archinect, The Architect's Newspaper, and e-flux Architecture.
Penn Today spoke with Lester about her research and the exhibition that reconsiders Nichols' legacy.
An opening reception and panel discussion by the curators is scheduled for 6:30 p.m. on Tuesday, March 21, in the Weitzman School of Design's Meyerson Hall, 210 S. 34th St., Philadelphia.