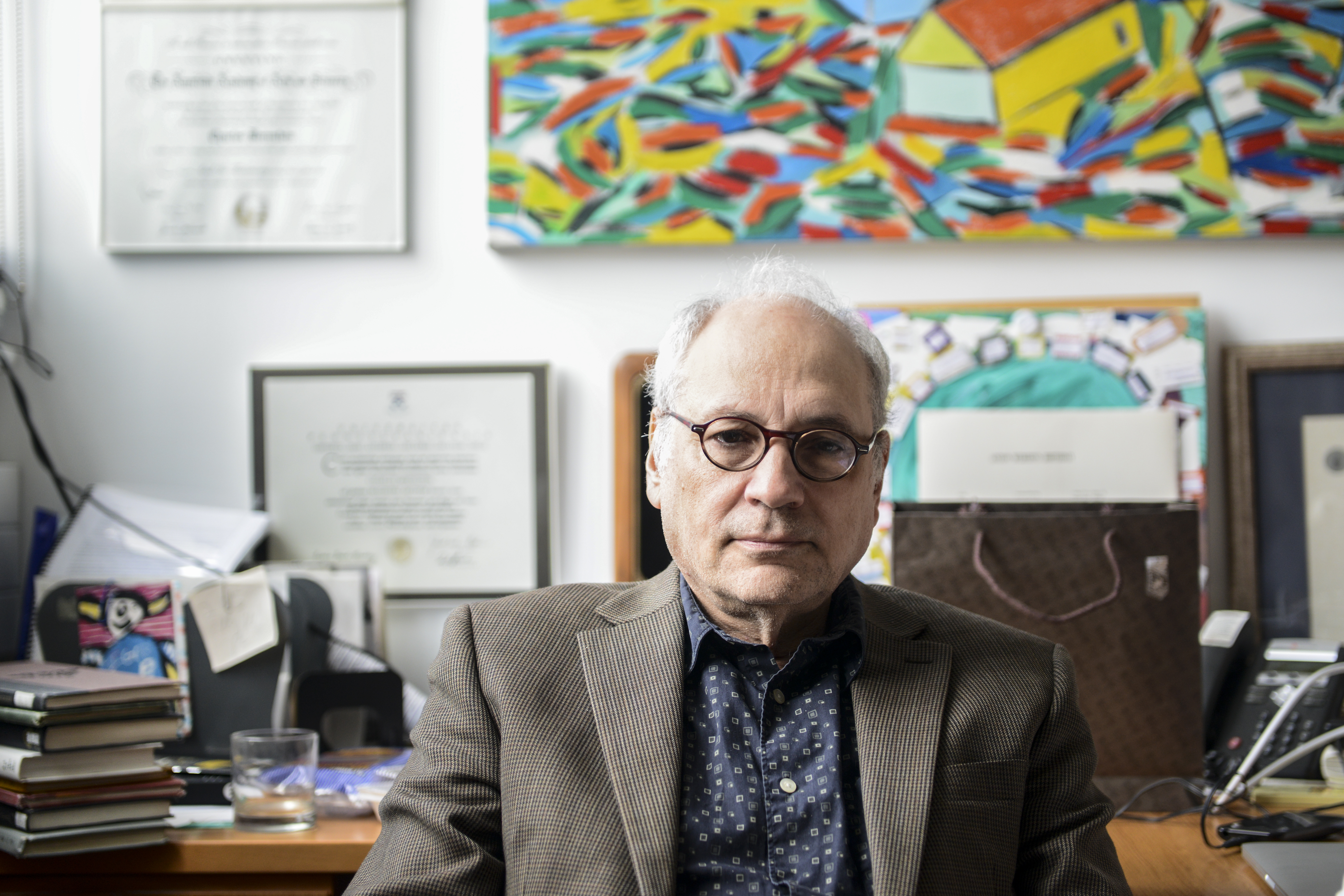 The poetry in Charles Bernstein's just-published collection, "Near/Miss," defies convention in language and form. Mournful and comic, artistic and political, three words to hundreds, one syllable per line to blocks of text, the 80 poems are anything but standard.
"I try to have as many different kinds of poems as possible so that the different forms can push up against one another," says Bernstein, the Donald T. Regan Professor of English and Comparative Literature at the University of Pennsylvania. "They present a constellation of contrasting styles, so that the whole is greater than the sum of its parts." 
Author of 15 books of poetry and five collections of essays, Bernstein has been teaching at Penn for 15 years. A leading voice in American poetry, he has lived in New York City most of his life, along with his wife, Susan Bee, an artist, writer, and Penn lecturer. 
Bernstein is known at Penn for his unconventional courses, including experimental poetry, using an experiments list he created to prompt new ways of approaching writing. This semester he is teaching two courses, including the "BLANK" Poetics Seminar, which has no syllabus and is based on the work and the concerns of the students.
Along with Al Filreis, director of Kelly Writers House, he is co-founder of PennSound, the internet's largest archive of poetry readings, and editor of the affiliated Electronic Poetry Center. 
He's also a founder of L=A=N=G=U=A=G=E, an avant-garde poetry magazine that ran from 1978 to 1981, which gave rise to a group of writers known as the "language poets." 
"We were heretics. It is not a school or a stylistic imperative. It's not telling you how to write but rather opening up the possibilities for writing," he says. "We offered an alternative conversation. I'm still in that conversation."
As "Near/Miss" hits the bookshelves, and he contemplates retirement from teaching in June, Penn Today spoke with Bernstein about his new book and about his views on poetry in America.