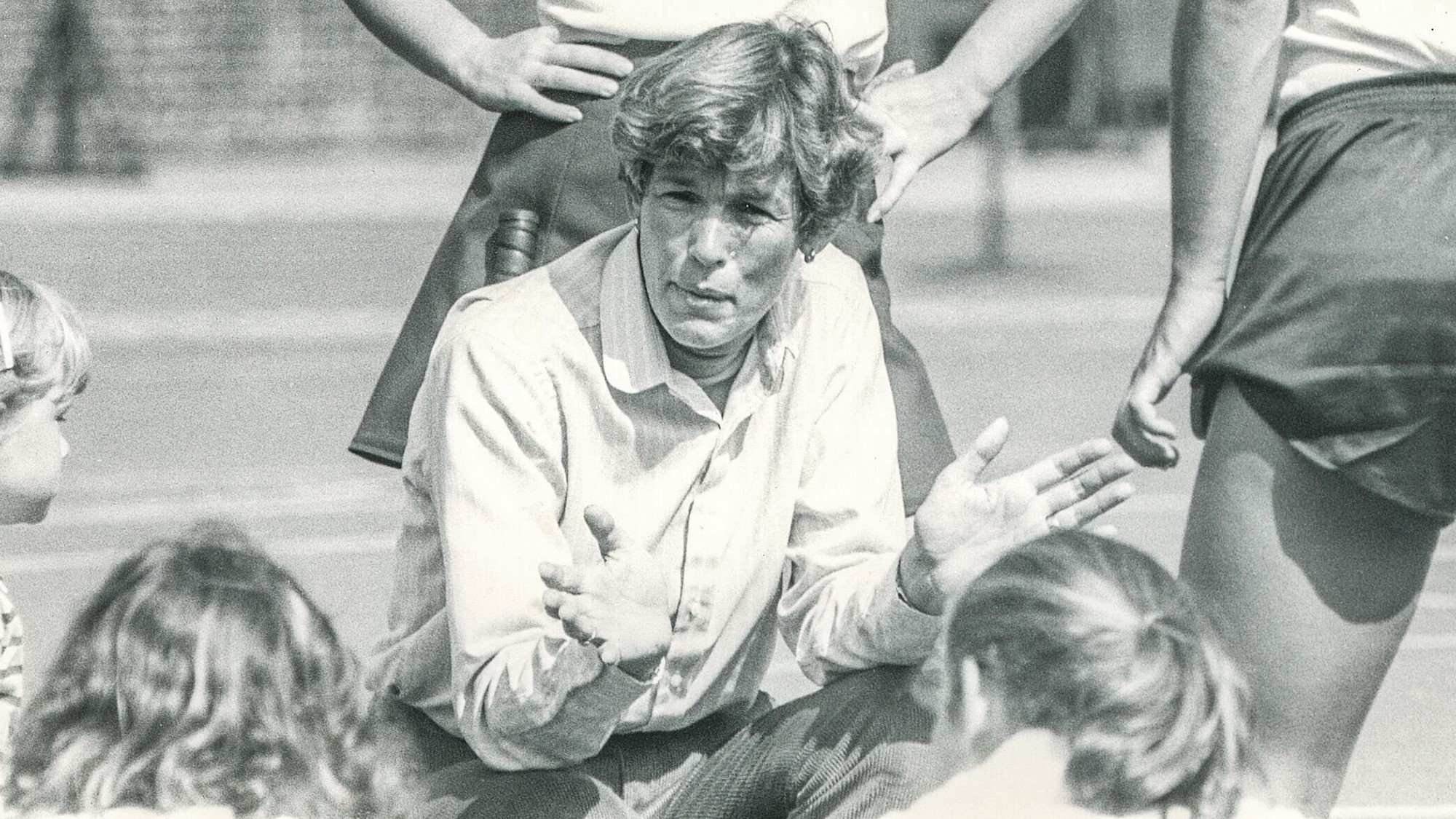 The National Field Hockey Coaches Association (NFHCA) recently announced that Anne Sage, the first head coach of the Penn field hockey team and women's lacrosse team, will receive its Lifetime Achievement Award.
As director of field hockey and lacrosse, Sage, who passed away in 2019, played a key role in the formation of both programs. Penn Athletics calls her "a pioneer of women's athletics" at Penn. She served as head coach of the field hockey team for 22 years (1973-1994) and head coach of the women's lacrosse team for 26 years (1974-1999).
Sage compiled a 171-112-32 overall record as head coach of the field hockey team and a 65-19-12 mark in the Ivy League. Both of her win totals are tops in school history.
Six times in her 22 seasons, Sage won 10 or more games, including a career-high 14 in 1988, when the Quakers reached the NCAA Final Four. Playing at Franklin Field, the Red & Blue fell to eventual national champion Old Dominion 4-0 and finished the season ranked no. 4 in the country.
A perennial winner, Sage only had four losing seasons during her 22 years on the sidelines, won seven conference championships, advanced to the postseason 10 times, and finished in the Top 20 national rankings nine times. She coached six All-Americans, five Ivy League Players of the Year, and 48 First-Team All-Ivy selections.
"Anne's legacy has made a lasting impression on Penn Field Hockey," said Head Field Hockey Coach Colleen Fink at the time of Sage's passing. "She was a mentor and friend to so many of those that she coached. The time and energy that she dedicated to this program will never be forgotten. We sincerely thank Anne and her family for the mark she left on this community."
Before she entered coaching, Sage excelled at field hockey and lacrosse at Abington High School and Temple University. She is a member of both schools' Athletics Halls of Fame; she also played for the U.S. National Women's Lacrosse Team from 1963-70.
Sage will be recognized alongside the 2022 Hall of Fame class at the NFHCA Hall of Fame Reception on Jan. 13 in Lake Mary, Florida.