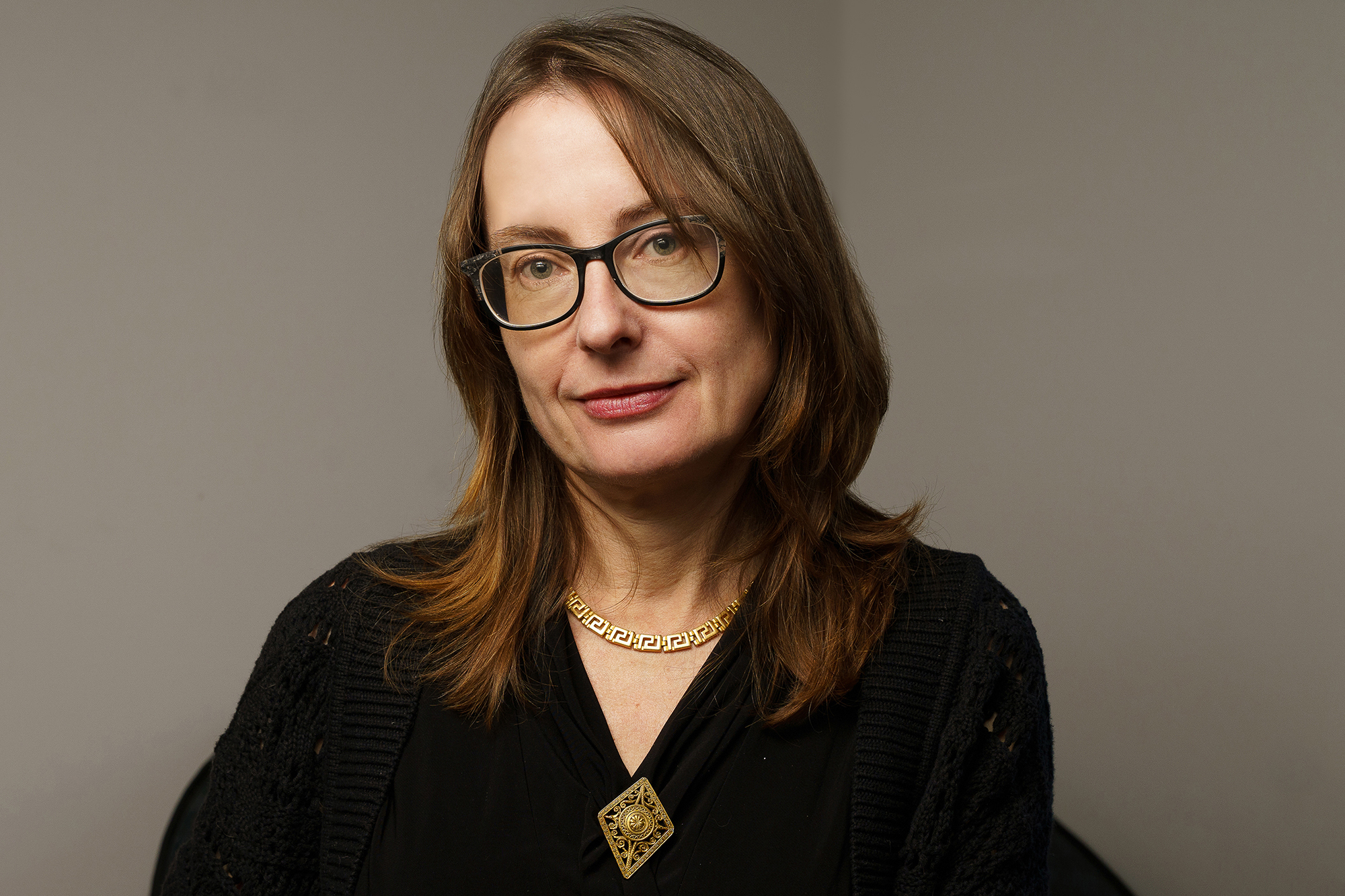 In 2018, Emily Wilson, a professor of classical studies, made waves with her translation of "The Odyssey." Readers were smitten with the translation's approachable language and musicality that retained the literary value of the work, which during antiquity could double as entertainment and as a dramatic feature in religious and civic festivals.
Now, Wilson has taken another stab at Homeric translation—this time, with a new translation of "The Iliad."
While Wilson says she always thought she'd move on to "The Iliad" after finishing "The Odyssey," she was surprised that it happened so quickly.
"I always thought I'd need, you know, 10 years doing something else, rather than spending so long consistently doing Homer translations," she says. "But then, once I was actually at the moment of kind of missing working on 'The Odyssey,' I realized maybe it was time to just go straight from 'The Odyssey' to 'The Iliad.'"
Beyond the itch to continue translating Homer, she was interested in how closely related yet different the two epic poems are. "The Iliad," she says, has an "intensity and claustrophobia" about it, with its relentless focus on death, swelling emotions, and contemplation of human mortality. "The Odyssey," by contrast, is expansive and explores different ways to live, culminating in a homecoming—what could be called a happy ending for Odysseus, she says.
"'The Iliad' sort of suggests that nobody survives," by contrast, she says. "Nobody gets through being a human being without extraordinary loss."
On a technical level, she adds, her approach to translating "The Iliad" was different in that she did not recreate the poem line for line, as she did with "The Odyssey—a decision she says she agonized over, at first. With "The Odyssey," she translated using the same number of lines to echo the original poem's rapid pace.
In "The Iliad," she still uses regular meter, but uses more lines. This is partly because of the sheer volume of characters in the text—divine ones, in particular—and the complicated nature of explaining the emotions behind the characters, who she says could be, to put it mildly, aggressive in their expressions and a bit out of sync with how privileged people grieve today.
"Of course, we live in a culture where people don't scream at each other—that's not part of a dignified argument," Wilson notes. "Crying and wailing and smearing themselves in mud, that's not usually how we express grief. And yet, this is a world where we should take that very seriously."
As advice to readers, she recommends reading the text out loud.
"If you're on the subway, that might not work," she laughs. "But both translations, because I was using regular meter and thinking about pace and characterization and voice all the time, I hope the translations work out loud in voice. And even if some readers won't do that, if possible, pay attention to rhythm and sound."
Those new to the poem might benefit by reflecting on how these long-format, mythical stories endure today—whether it's the Marvel Cinematic Universe or even a meaty, more realistic drama like "The Sopranos."
"[They're] not exactly 'The Iliad,'" she says, "but in its own contemporary way, the tradition lives on. The appeal of those complex, mythical worlds of gods and heroes is certainly still with us."
She also sees a parallel between the rage conveyed in "The Iliad" and the pent-up anger among a divided America. These are often, Wilson says, people who are angry with one another while also being very close. Others, she says, might find parallels between the inevitability of death—or the fall of Troy—examined in "The Iliad" and our moment of climate crisis, in which we'll accept a world that will change.
In the process of working, she adds, it's been fulfilling to have colleagues and students to bounce ideas off. In fact, a reader of the text while in process was Sheila Murnaghan, chair of the Classics Department at Penn. They'll appear together for a conversation at the Free Library of Philadelphia on Sept. 26.
"The Iliad" publishes Sept. 26 through W.W. Norton.