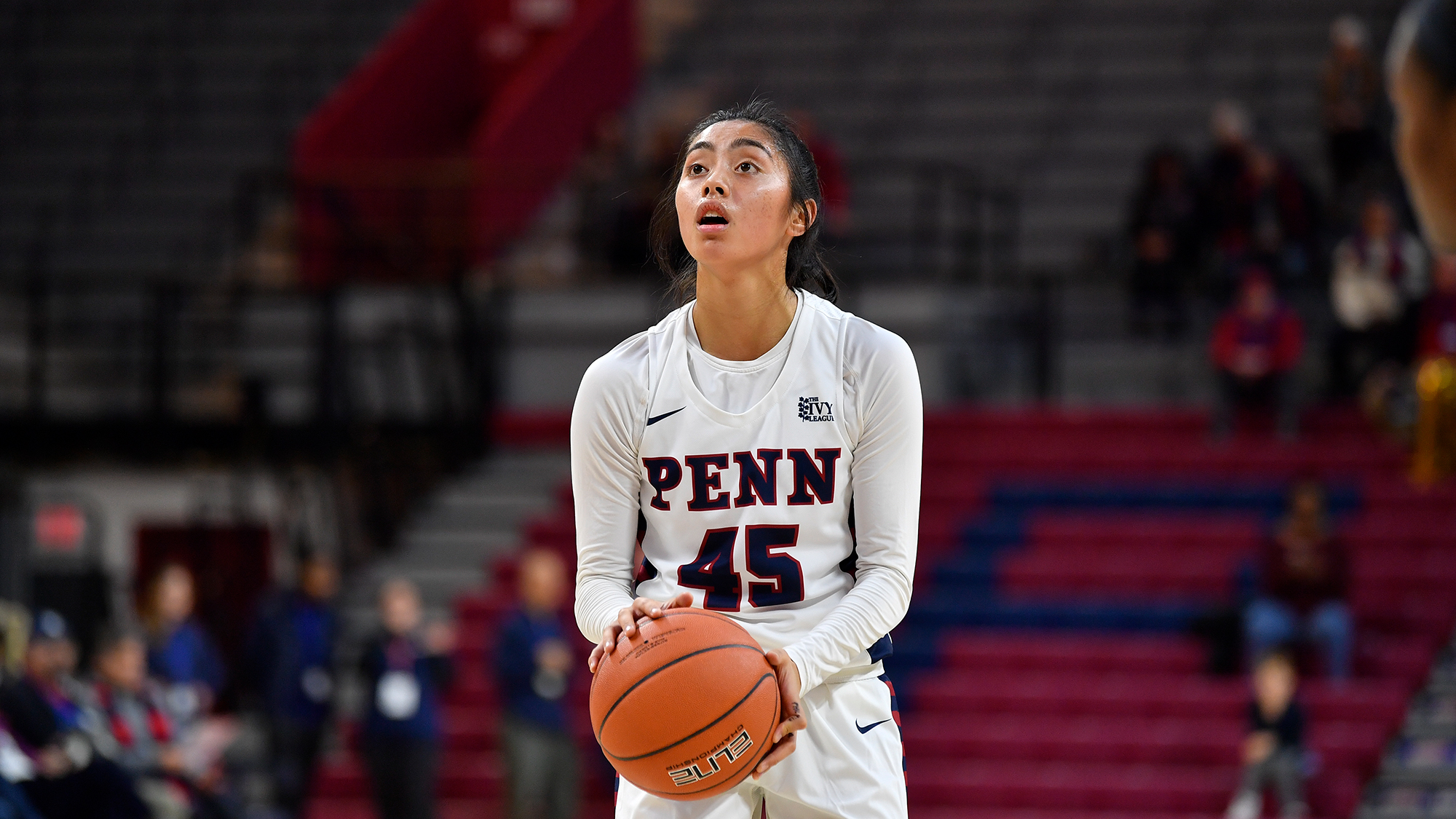 In the course of two games over the past week, junior guard Kayla Padilla of the women's basketball team averaged 22.5 points, four assists, and three rebounds per contest, stats that have merited her second Big 5 Player of the Week Award of the season.
Up against UC San Diego in Los Angeles on Nov. 26, the Torrance, California, native had nine points, two rebounds, three assists, and four steals in Penn's 60-55 win.
A day later in LA against Memphis, she dropped 36 points—the 10th highest total in school history—in the Red & Blue's 73-68 loss in overtime. Playing all 45 minutes, she was 13-26 from the field and drained a school-record nine three-pointers on 17 attempts. She also added four rebounds, five assists, and one steal.
2001 alumna Diana Caramanico holds the school record for points in a game. She scored 42 against Albany on Jan. 8, 2001. The most recent Quaker to score 35-plus was 2014 alumna Alyssa Baron's 38-point performance (as a freshman) against Harvard on Feb. 5, 2011.
As of Nov. 29, Padilla leads the Quakers in minutes per game (37.5), points per game (22.5), and assists (16). Additionally, she is shooting 50 percent from the behind the arc (19-38).
Her 22.5 points per game would rank first in the Ivy League and fifth in the country if she had the requisite number of games played.