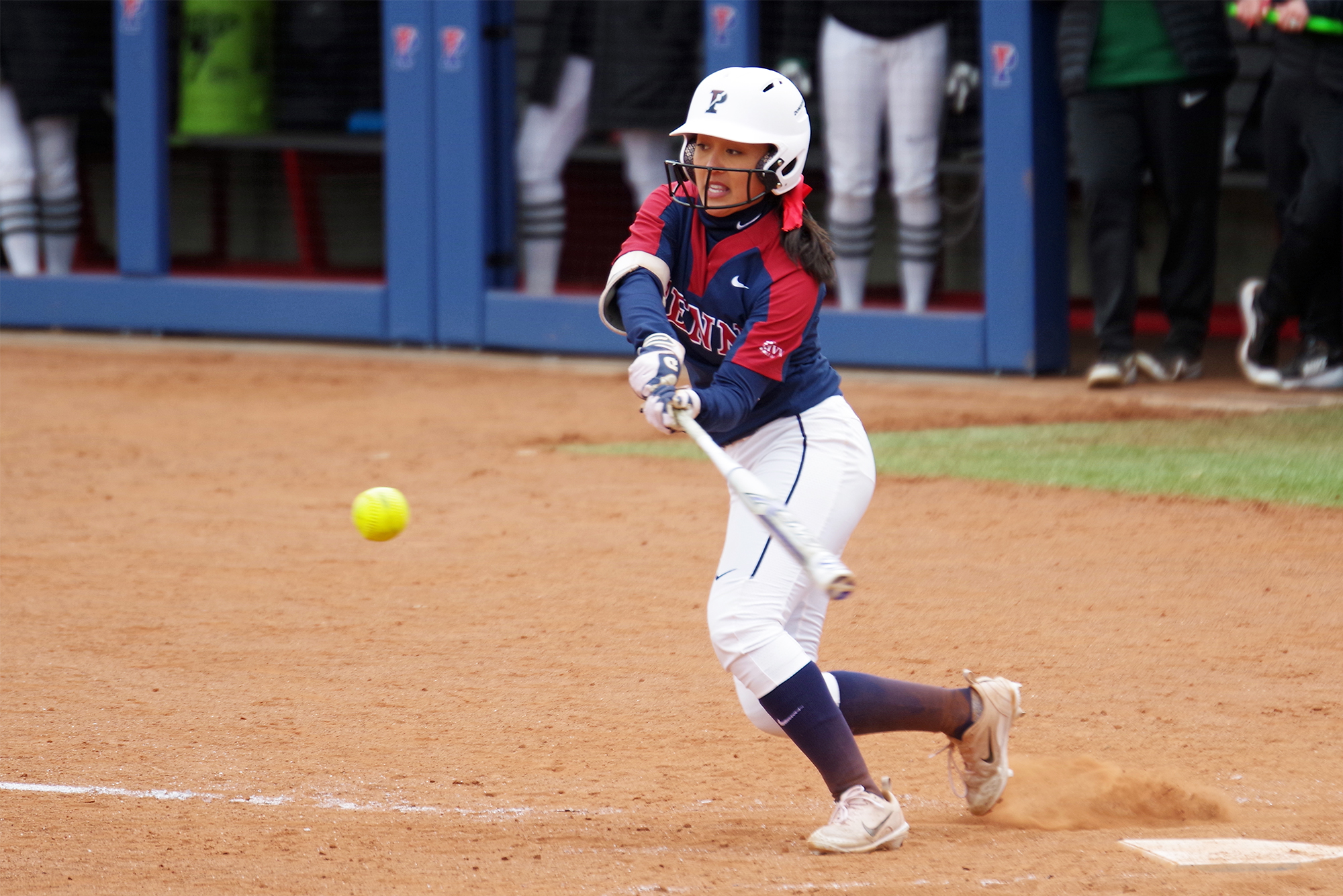 Hot-hitting second baseman Sam Pederson, a junior on the softball team, has been named Ivy League Player of the Week.
This past weekend, Pederson had six hits, including two triples, six runs, and four RBIs in a three-game sweep of Yale at Penn Park. During a doubleheader against the Bulldogs on April 6, she went 4-4 with two runs and one RBI as the Quakers earned a 7-2 win in game 1. In game 2's 5-1 triumph, she batted 1-3 with 2 runs.
On Saturday, April 7, Pederson went 1-3 with two runs and three RBIs in a 9-8 come-from-behind victory. The Quakers were down 6-0 in the first inning before they came thundering back by way of a rally ignited by Pederson's triple.
A native of Scottsdale, Ariz., Pederson is on a 13-game hitting streak dating back to March 14. She is two games shy of tying the school record set by Crista Farrell in 2003. She is the first Quaker to be named Player of the Week since Leah Allen in March of 2017.
Pederson is currently batting .341. Her 28 hits are tops on the team. 
Heading into a matchup against Drexel on April 11, the Quakers are on a four-game win streak and have won seven of their last eight.