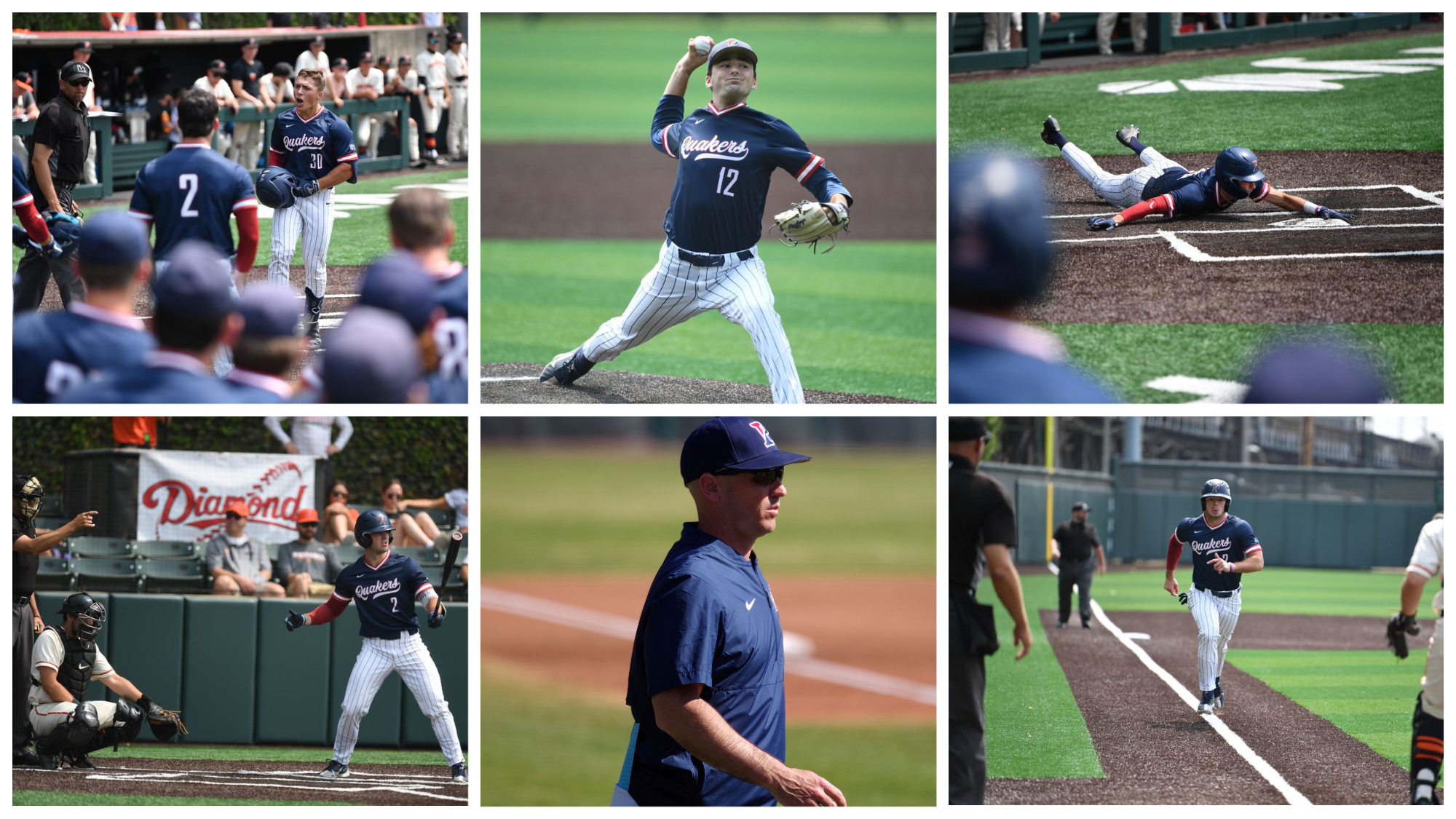 Appearing in their first NCAA Division I Baseball Championship since 1995, the baseball team will take on Auburn in the Regionals on Friday at 7 p.m. at the Tigers' Plainsman Park in Auburn, Alabama. Auburn is the top seed in the region and Penn is seeded fourth.
The Quakers (32-14) won the inaugural Ivy League Tournament to earn an automatic spot in the Championship and will enter the tournament riding an eight-game winning streak. Their leading batters are fourth-year second baseman Cole Palis (.338), first-year shortstop Davis Baker (.330), fourth-year first baseman Ben Miller (.328), third-year third baseman Wyatt Henseler (.316), and fourth-year catcher Jackson Appel (.302).
Henseler leads the team in hits (62), homeruns (17, a school record), RBIs (60), and slugging percentage (.663). Appel leads the team in runs (46); Palis has the best on-base percentage (.435).
On the mound, second-year pitcher Ryan Dromboski has a 7-2 record with a 2.87 ERA, 87 strikeouts, and 31 walks. Fourth-year pitcher Owen Coady is 5-3 with a 3.03 ERA, 76 strikeouts and 41 walks. Third-year pitcher Cole Zaffiro is 5-2 with a 3.09 ERA, 72 strikeouts, and 26 walks.
Dromboski, Henseler, Appel, Palis, and Zaffiro were all First-Team All-Ivy selections. Dromboski was also named Ivy League Pitcher of the Year, the third consecutive year a Penn pitcher took home the award. John Yurkow, the W. Joseph Blood Head Coach, was selected Ivy League Coach of the Year.
The Championship's overall No. 13 seed, Auburn (34-21-1) lost to Alabama in the third round of the SEC Tournament but earned their second straight at-large NCAA Championship bid. (The tie was a result of a travel curfew for the visiting USC Trojans on Feb. 26).
First-year catcher Ike Irish leads the team with a .364 batting average. Fourth-year third baseman Bryson Ware bats .356 and is tops on the team with 24 homeruns, 63 RBIs, and a .750 slugging percentage. Graduate student Tommy Vail is the team's leading pitcher. He has a 5-1 record, a 3.46 ERA, 77 strikeout, and 40 walks.
Ware was a Second-Team All-SEC selection and Irish was named to the All-Freshmen Team.
The first round of the Baseball Championship features 64 teams in 16 brackets. Each is a double-elimination bracket with four teams, so teams must lose twice before they are sent home. The eight teams remaining after two rounds of play advance to the Men's College World Series.