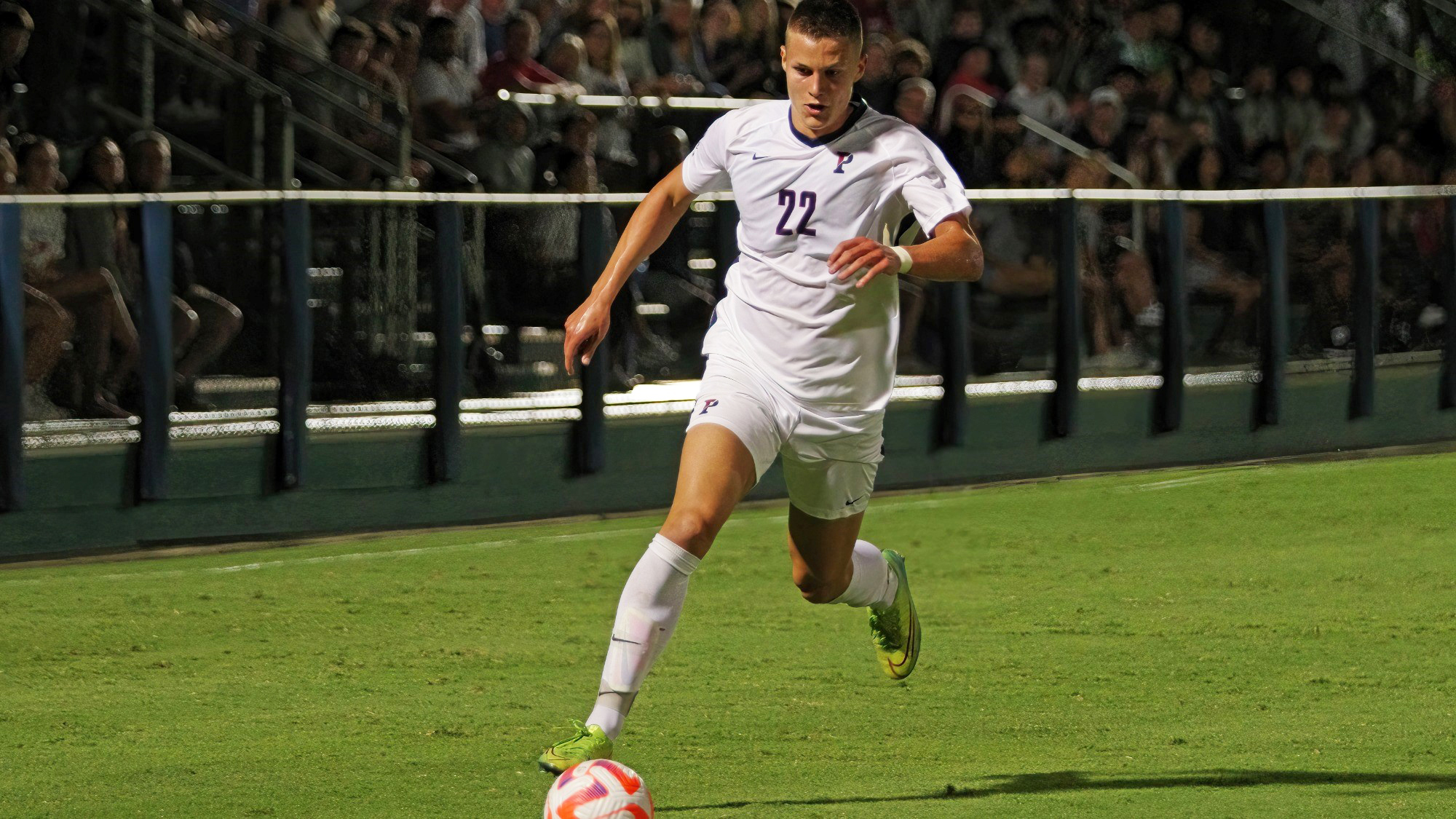 On Sunday afternoon in Hamilton, New York, the men's soccer team improved to 2-1-1 by thrashing the Colgate Raiders 4-1. Sophomore forward Stas Korzeniowski led the Red & Blue with three goals and one assist—the first hat trick by a Quaker since 2017.
Graduate student Ben Stitz, a midfielder, scored the first points of the day, a goal in the ninth minute on an assist by Korzeniowski.
Assisted by sophomore forward Charlie Gaffney, Korzeniowski netted his first goal in the 30th minute; he added an unassisted goal in the 35th minute that gave Penn a 3-0 halftime lead.
In the 71st minute, Korzeniowski notched his third, hat trick-clinching goal, which was unassisted. Colgate scored their only goal in the 83rd minute.
Korzeniowski led the Quakers with four shots, four shots on goal, three goals, and one assist. Stitz had two shots, two shots on goal, and one goal. Senior goalkeeper Nick Christoffersen had two saves.
For his heroics, Korzeniowski has been named Ivy League Player of the Week, the first weekly conference honor of his career.
The Quakers are back on the road this Friday against Mount St. Mary's in Emmitsburg, Maryland. They return home on Sunday to face Fairleigh Dickinson at Penn Park.