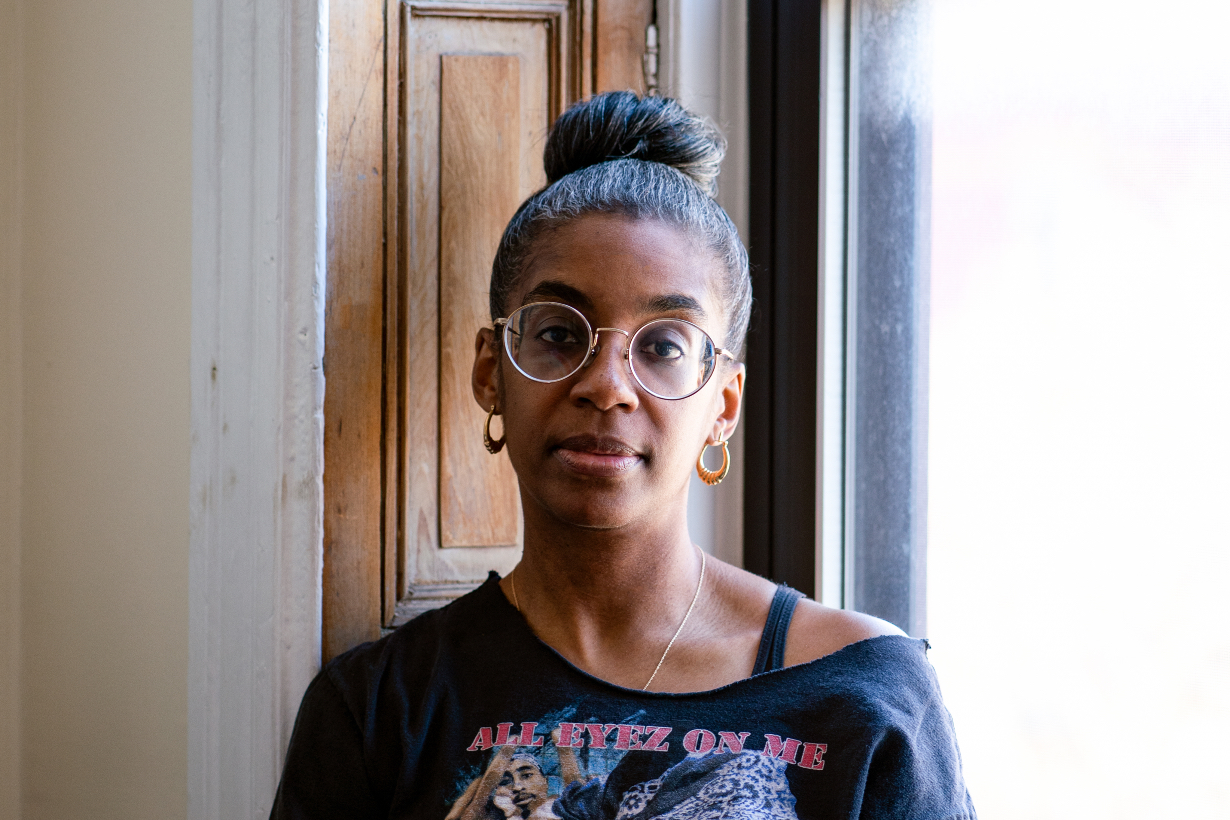 Two faculty in Penn's School of Arts & Sciences have been chosen for a 2021 Creative Capital Award and will each receive as much as $50,000 in funding for their creative writing projects.
Simone White, an assistant professor of English, and Marc Anthony Richardson, a lecturer in creative writing, are among 42 artists working on 35 projects to receive the award, "each of which exemplifies the risk-taking, adventurous art-making" Creative Capital says it seeks to sustain.
Creative Capital is a New York City-based nonprofit founded in 1999 to support innovative artists, "providing infusions of funding at key moments in an artist's project," with a particular eye toward "forward-thinking and boundary-blurring work," according to the organization.
"The Creative Capital Award is one of the most prestigious honors for creative practitioners around, and unique in that it focuses on the exceptional promise of a project, not just on past accomplishments of the artist," said Julia Bloch, professor and director of Penn's Creative Writing Program.
"The new projects that the Creative Capital grants will nourish will be incredible and vibrant contributions to our literary landscape," Bloch said. "It's so exciting whenever the faculty who mentor Penn undergrad creative writers show what can be achieved."
White's project is a book and performance titled "or, on being the other woman," that interweaves a long poem with a theoretical essay. A poet, White joined Penn's faculty in 2018 and teaches undergraduate and graduate courses, as well as poetry workshops. She is the author of three collections of poetry—"House Envy of All The World," "Of Being Dispersed," and "Dear Angel of Death"—as well as two chapbooks, "Unrest" and "Dolly." She received the Whiting Award for Poetry in 2017.
"I'm enormously grateful for Creative Capital's support. It will allow me to realize my vision for this new writing as performance, which represents real growth in my practice," White said. "It's such a unique award, too, because it recognizes that artists need to be in conversation about how we make life in the arts work, and they put resources behind that recognition."
Richardson's project is a speculative novel, "The Serpent Will Eat Whatever is in the Belly of the Beast," that takes place during a day of rioting, after the white rapists and murderers of a Black girl are released from jail without charges and seven Black assassins seek retaliation. Richardson is an artist and novelist from Philadelphia who has taught a fiction writing course at Penn for three semesters since 2019. His 2016 debut novel, "Year of the Rat," won the Ronald Sukenick Innovative Fiction Prize, and an American Book Award. "Messiahs," his second novel, is due for release in the fall of 2021.
"This Creative Capital Award means so much because there seems to be three types of thinkers in this world: those who think inside a cell, those who think outside the cell, and those who simply think freely," Richardson said. "This award supports the artists who work with no limitations in mind, no allegiances--whose diverse experiences require divergent formats."