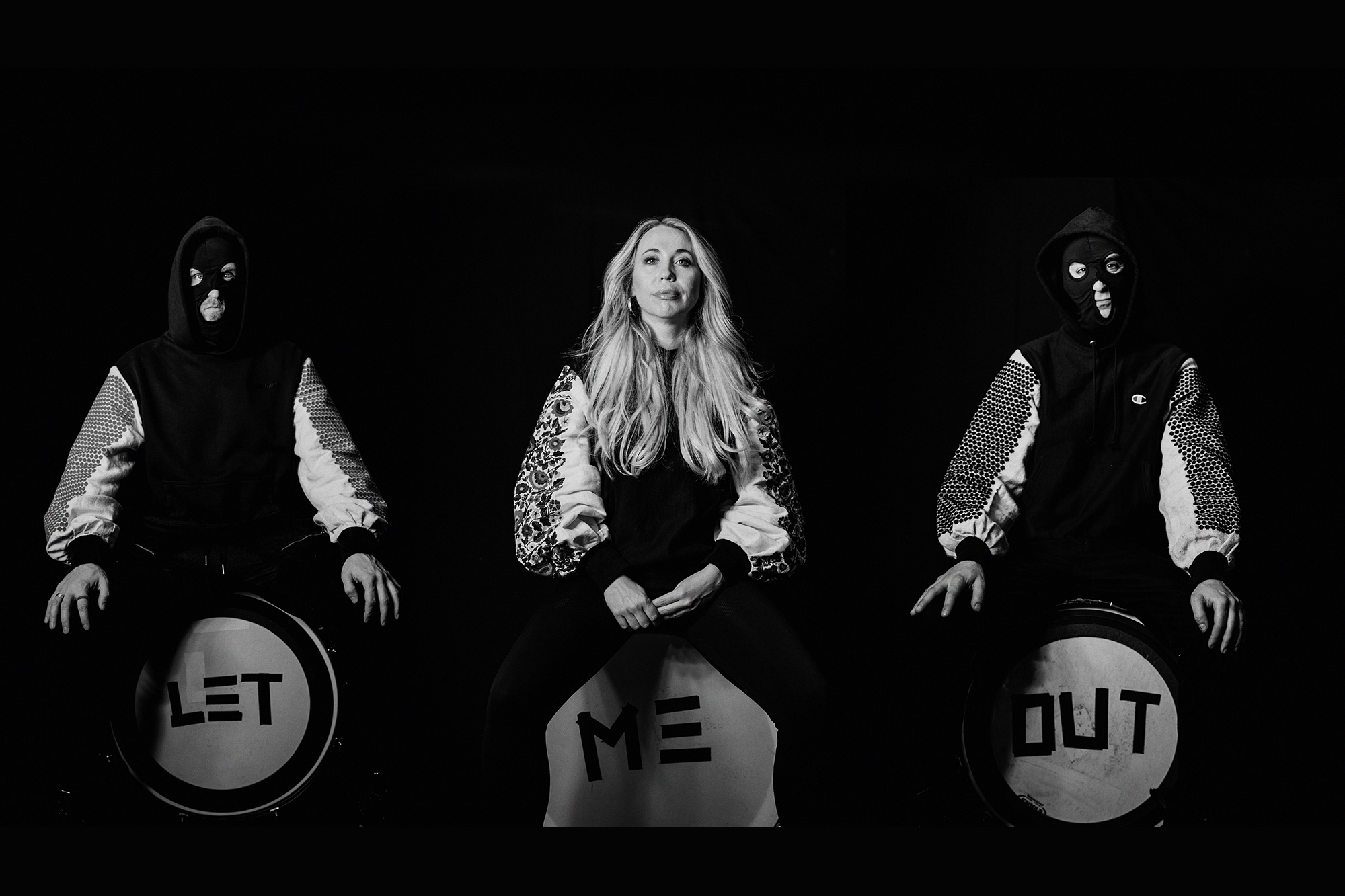 On the heels of its 50th anniversary season, which officially closes out with the June 10 performance of swing-dance performance "Sw!ng Out," Penn Live Arts (PLA) announced the schedule for its 2023-24 season.
This season, says Executive and artistic director Chris Gruits, PLA wants to explore Ukrainian arts and culture.
"Americans know about the war in Ukraine, they know the war is happening, but maybe they don't know a lot about Ukrainian culture and how rich it is, and they probably don't have a lot of access to Ukrainian arts," he says. "Since Penn Live Arts is the place in Philly that brings in a lot of international artists, we wanted to emphasize cultural traditions from that country."
 
In part, he was able to accomplish this because of a recent stint as an Eisenhower Fellow in Berlin, which has a vibrant Ukrainian arts scene—particularly as artists have sought refuge outside the embattled country. Many artists have funneled into Berlin by way of Kyiv, he says, and while engaging with these artists, he came to realize that Philadelphia has the second-largest Ukrainian population in the United States.
In total, four acts from Ukraine will perform at the Annenberg Center for the Performing Arts in February and March of 2024.
First will be Balaklava Blues, described as a "multimedia techno concert" that explores displacement and trauma as ripple effects of war. That will be followed by Fima Chupakhin, a jazz pianist and film composer who will perform a world-premiere work commissioned by PLA, and then Mariana Sadovska, a famous Ukrainian multidisciplinary artist who, Gruits says, will be familiar to the local Ukrainian American community. Her production is inspired by tours from the frontlines of the early invasion of eastern Ukraine. The series will cap with a performance by DakhaBrakha, a quartet that blends ancient Ukrainian folk melodies with pop, hip hop, indie rock, avant garde, and traditional instrumentation from Eastern Europe.
"This is a timely, urgent issue for the West and for the Ukrainian people, who are literally on the frontline of defending democracy and sovereignty," Gruits says. "We wanted to examine how artists and the cultural sector are responding to the war and the issues it has raised, and explore what type of work is being created as a result. During the upcoming year we'll connect with the local Ukrainian community, encourage them to get involved with what PLA will be doing, and engage all our audiences in a wider view of the art and culture of the country."
Audiences can also expect robust programming—talks, Q&As, panels, etc.—that will provide crucial context to the works.
Another thematic response guiding the new season tackles gun violence. Perhaps most notable is "Toll the Bell," which will be a sonic experiment involving partner churches, synagogues, and mosques in West Philadelphia and University City. On June 7, 2024, which is National Gun Violence Awareness Day, the partners will ring their bells for a sustained 10.6 minutes to represent the 106 people killed daily by gun violence in the United States.
"It's a sonic experiment to literally toll the bell and bring urgency to the issue of gun violence, which is prevalent all across this country," Gruits says. "We wanted artists to respond to that through their residencies, but we also want to galvanize the people and institutions of Philadelphia, really disrupt everyone's day so that we all stop as one and really consider the issue."
The idea, Gruits says, is for PLA to support the national conversation around gun violence and bring awareness through art and sound.
Further emphasizing this theme, New York City's Negro Ensemble Company, which continues as PLA's artist-in-residence, will commission a new set of one-act plays that call attention to gun violence. It's a follow-up to an initial set of one-act plays developed and performed in 2022, supported by the Penn Live Arts Accelerator Program, which began in the 2022-23 season to bring new work to Philadelphia audiences.
Elsewhere in the new season lineup, audience goers will be able to choose from eight companies in the dance lineup. Michelle Dorrance will return with her version of "The Nutcracker," grounding the popular piece in tap dance; the Mark Morris Dance Group will return with a new production based on the songs of Burt Bacharach—"I saw it in Washington, D.C., earlier this year, and audiences went crazy," says Gruits—and feel-good vibes from the '70s; and BODYTRAFFIC, a Los Angeles-based company, will perform a world premiere by Philadelphia choreographer Matthew Neenan. There will also be a world-premiere performance from Cuban dance troupe Malpaso Dance Company, exploring rumba and salsa. That work is supported by the Penn Live Arts Accelerator Program.
Among the jazz lineup is Grammy-winning bassist Christian McBride, who will perform "New Jawn" with his quartet. Ruth Naomi Floyd, meanwhile, will world-premiere the program "Are We Yet Somehow Alive?" that brings together jazz, blues, and gospel with fine art projections to talk about enslaved Americans. And, also born out of Gruits' Berlin trip, preeminent jazz ensemble from Germany NDR Bigband & Kinan Azmeh will make their Philadelphia debut with music from their 2021 album, Flow.
Other highlights of the upcoming season include Machine de Cirque in May 2024, as part of the 2024 Philadelphia Children's Festival, and a 30th anniversary career retrospective by Rennie Harris, the 2023-24 season artist-in-residence.
It all amounts to another strong season for PLA as it moves on from its 50th anniversary celebrations and begins to look toward its next 50 years.
"We've been very fortunate coming out of the pandemic, because we had such a big season and have had robust ticket sales and attendance," says Gruits. "We've been able to celebrate the long history of the center while also looking toward the future. Looking at the future of performance on campus, announcing the Weitzman Theatre, innovating, and responding to issues of today have all been in line with the legacy of the center as we focus on the next steps."