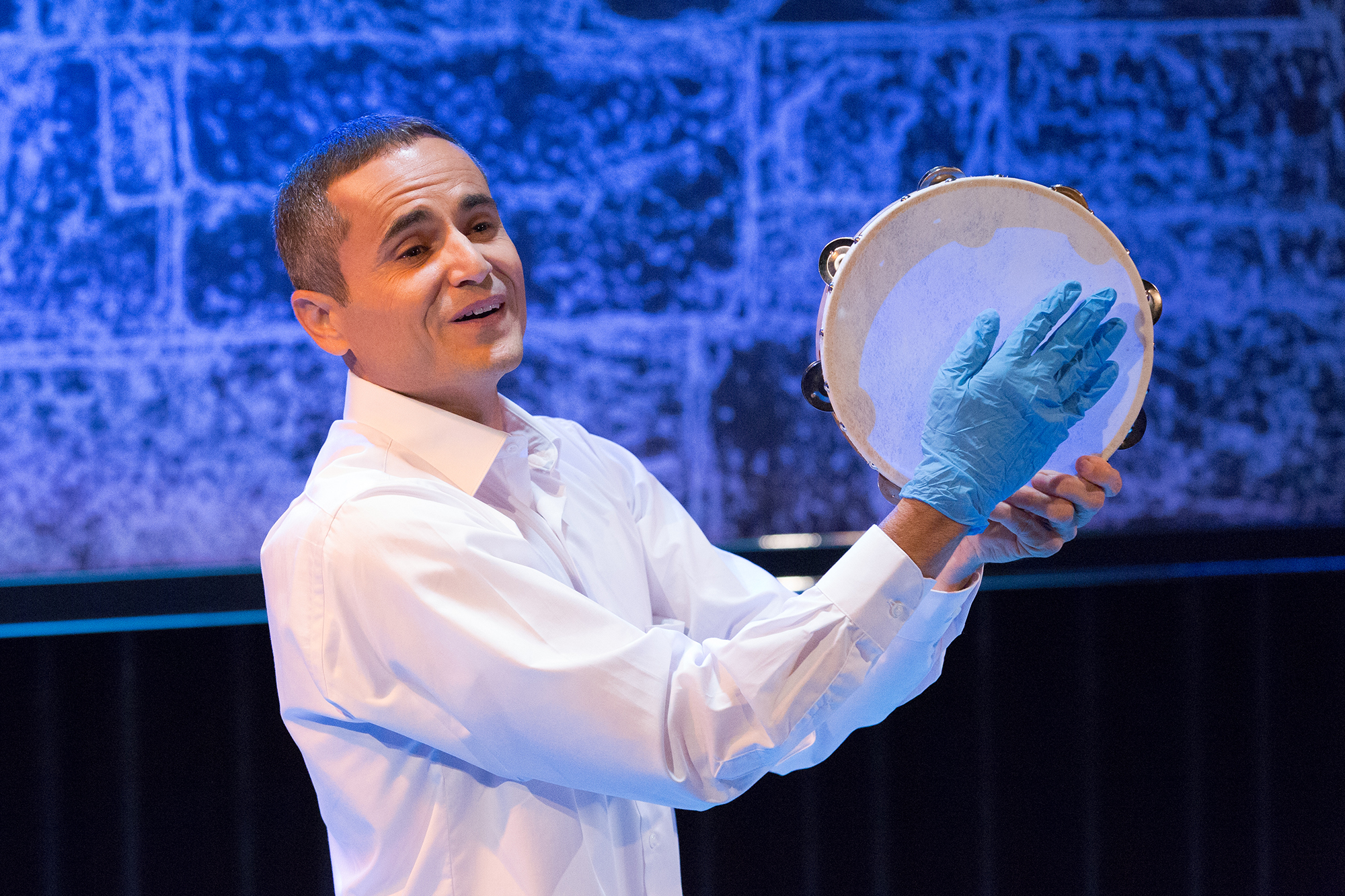 Ibrahim Mari, a performer, playwright, and lecturer in Hebrew in the Jewish Studies Program, brings to the stage of the Penn Museum an award-winning, semi-autobiographical one-man show that portrays the complexities and contradictions inherent in Palestinian-Israeli identity. As the son of a Palestinian Muslim father and Jewish Israeli mother, Miari narrates his childhood in Israel and invites audiences into the contradictions that define his life "in between" two worlds with deftness, wit, and humor.
Before the show, audiences are invited to enjoy the Penn Museum's newly opened Eastern Mediterranean gallery, open two hours prior to start time. Members of the Penn community can get free admission to the show when they book their tickets online in advance, using the code "InBetween."
Images courtesy of Ibrahim Miari.