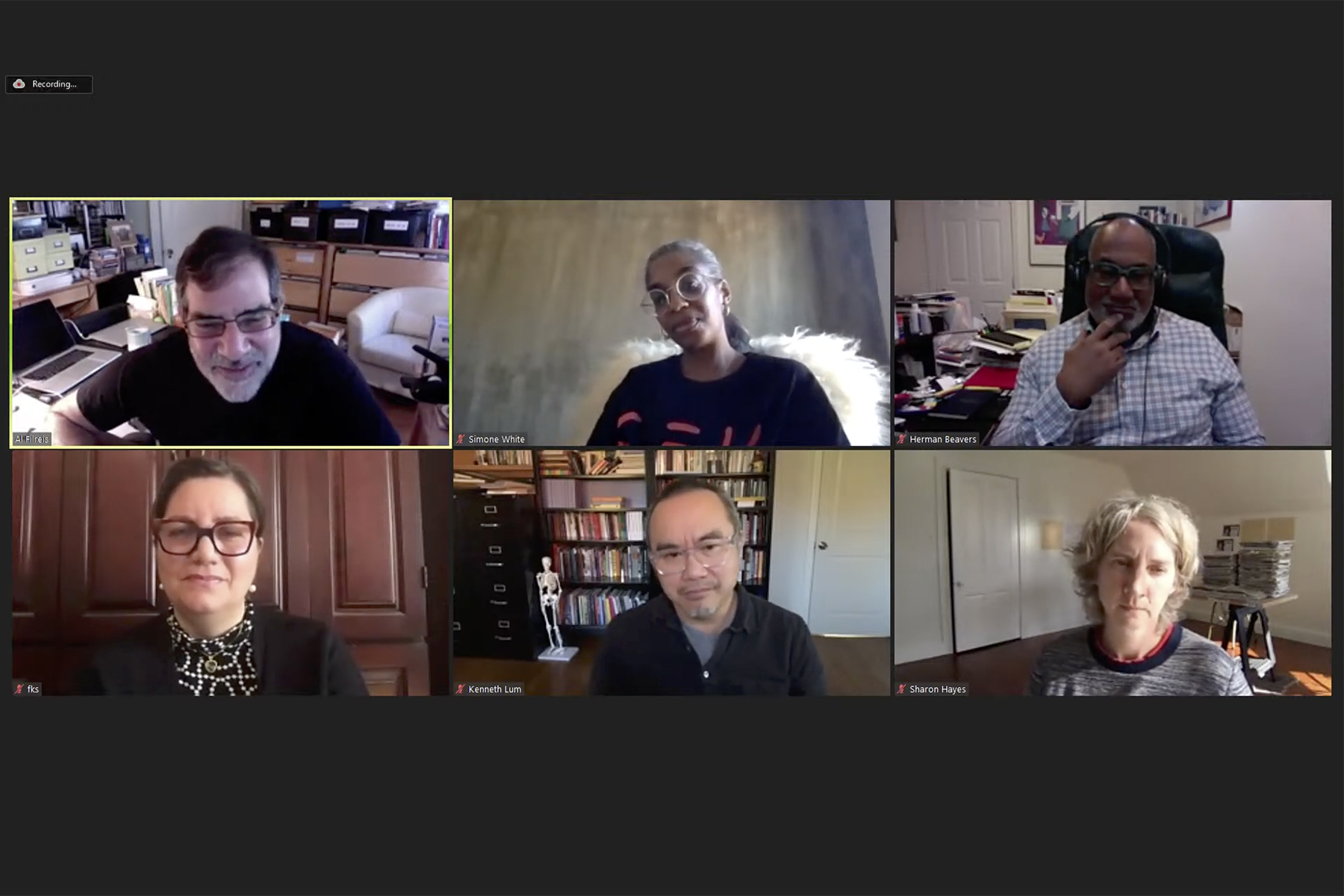 While there are some challenges, universities provide an environment for faculty to pursue both their artistic creativity and academic scholarship and to encourage their students to as well, Penn professors said in a discussion Monday afternoon.
English Professor Al Filreis, faculty director of Kelly Writers House, led the discussion among five Penn professors in the School of Arts & Sciences and Stuart Weitzman School of Design: Herman Beavers, professor of English and Africana studies, a poet and author who works in the field of African American literature and culture; Sharon Hayes, professor of fine arts, a visual artist whose primary medium is performance; Ken Lum, professor and chair of the Fine Arts Department, known for his public art installations; Firoozeh Kashani-Sabet, professor of history, focused on Iran and the Middle East; and Simone White, assistant professor of English, a poet who focuses on the experiences of African Americans, especially Black women.
The hour-plus virtual discussion, attended by more than 150 people, kicked off Penn Alumni's weeklong virtual Homecoming 2020 celebration. Because the traditional gathering was not possible due to the pandemic restrictions, public programming is scheduled through Saturday.
Two questions posed by Filreis during the wide-ranging discussion addressed the barriers and opportunities for scholar-artists at universities.